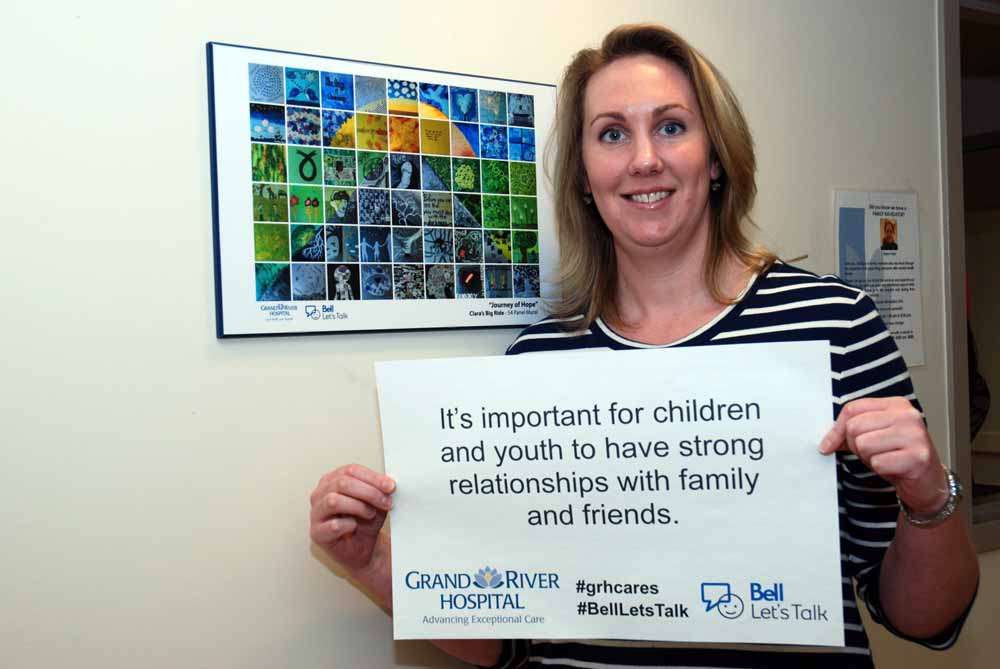 Crisis Safety Planning:
Your child will develop a crisis safety plan with the help of staff and family. The crisis safety plan helps your child recognize triggers, early warning signs, what is helpful and how others can be supportive.
Family Navigator:
The family navigator is a person who has lived through the experience of supporting someone with mental health issues. The family navigator can help you by providing support, information and resources. A family navigator can't make decisions about care, or discuss your family member's specific illness or treatment plan.

To contact the family navigator or to learn more about family education meetings, support groups or community resources please call: 519-749-4300 extension 5888.
When your child is coming home from hospital:
We know that parents often feel many different and conflicting emotions when their child is leaving the hospital to come home. These feelings may include relief, stress, worry and/or concern. Some parents feel overwhelmed, worry about keeping their child safe at home and wonder what their child's return to school will be like. Many fear that their child will get worse. Your child may have similar fears and emotions.
Before your child leaves we will review with you and/or your child their list of medications, their discharge plan with any follow-up appointments.
Please let us know your questions and concerns, we're here to help.
Here are some suggestions:
Review the crisis safety plan that your child has developed while in hospital. Put copies in places that are easy to see and access such as the child's bedroom, fridge, school locker.
If your child is taking medication, know the name, amount and times it is taken. Understand what it is for, how it will help and any possible side effects. If you have concerns when at home, please contact your family physician or outpatient psychiatrist.
Going back to school can be stressful. Your child may worry about what to say to friends and may also be worried about missed school work. We will collaborate with the school to develop a re-entry plan. Your child should check in with a designated staff member on the first day of return to school and bring a copy of their crisis/safety plan.
Make your home safe. Just like when your child was very young, you will need to make changes to your home to make sure it is a safe environment. Even though it is not possible to completely eliminate every risk, there is a lot you can do to increase safety and reduce the risk of self-harm or suicide.
Remove, secure, lock the following items:
Medications (prescribed and over the counter).
Household items such as sharps, razors, ropes, cords.
Firearms.
Alcohol. (can decrease inhibitions and cause individuals to act more freely on their feelings)
Poisons.