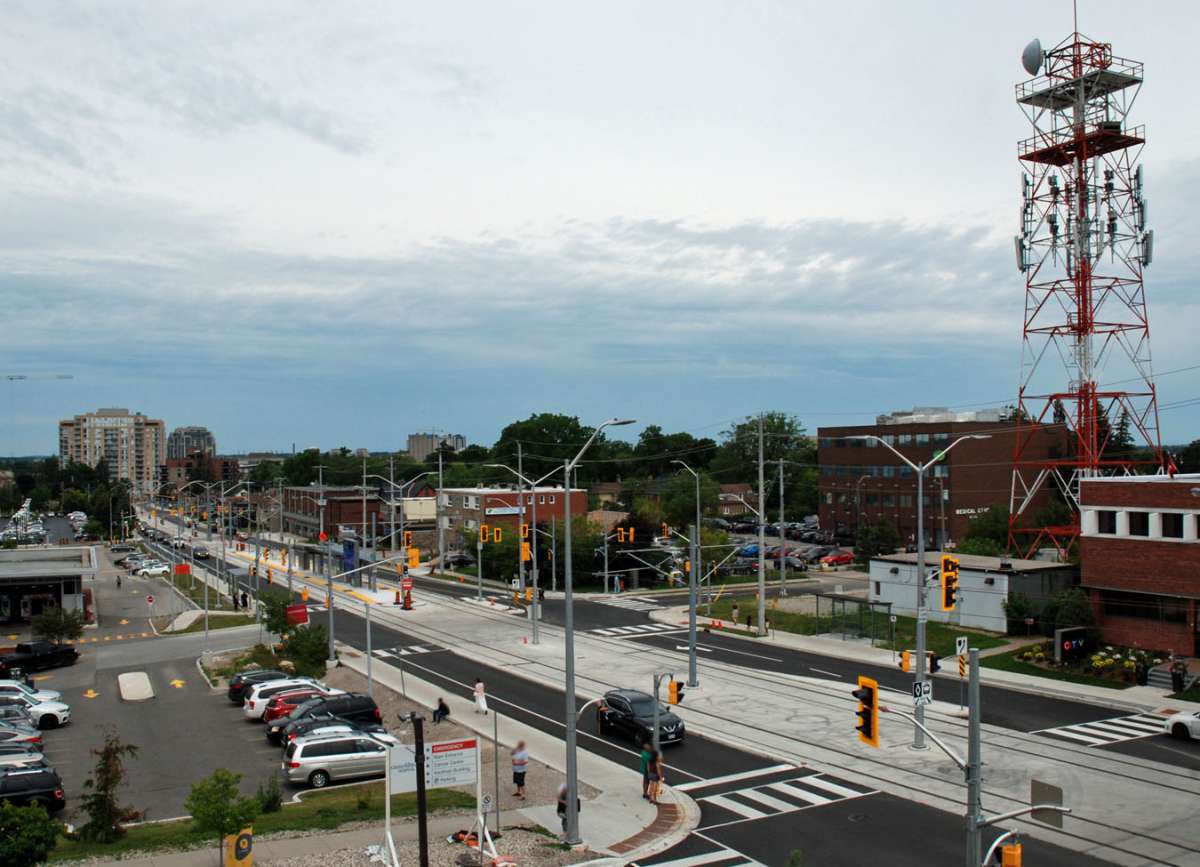 ION light rail construction is now substantially complete near GRH's KW Campus. King Street West has also re-opened from Victoria to Wellington, providing renewed access to and from the hospital.
Upcoming activity will involve minor completion works, as well as the testing of trains and commission of the line.
We will continue to post updates as they are available.
You can also find updates and traffic alerts at: