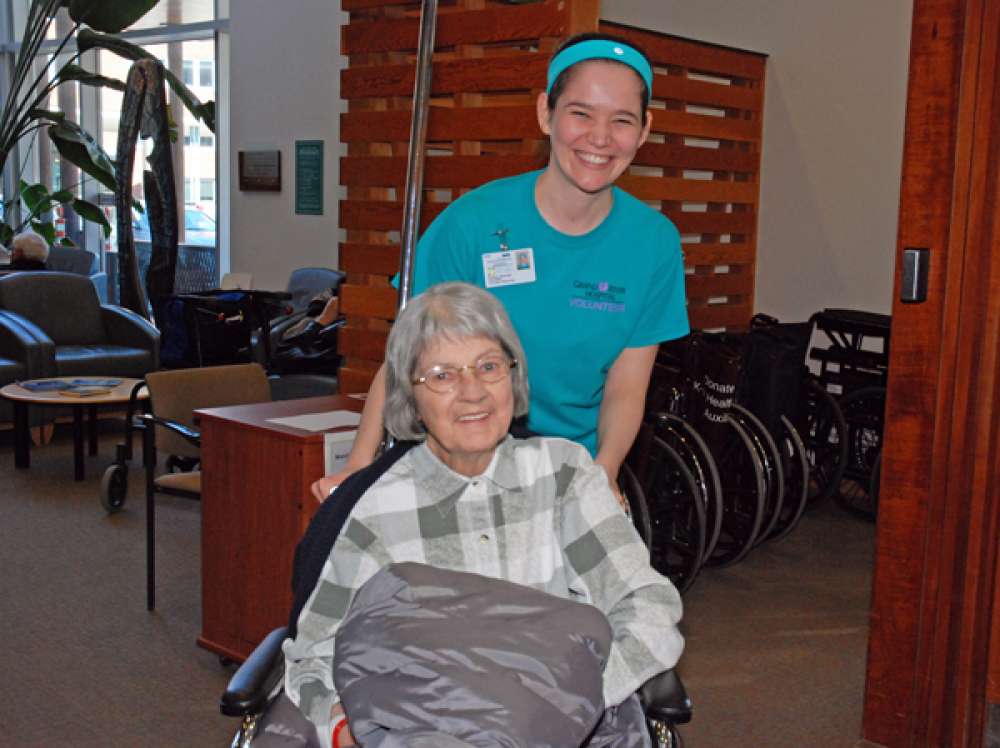 Update: our most recent call for applications is now complete. Applications will next be available for the summer student program for 2020.
We also continue to accept applications for our regular volunteer program which requires a minimum six month commitment.

---
Learn more about becoming a volunteer...
General information about the summer student program
Our summer student program offers an opportunity to learn about health care, acquire and develop new skills and complete 40-hour community service requirements. Students play an integral role in helping to enhance patient care and services to our patients and their families and staff. We recruit over a hundred students for the summer program and spots fill up quickly.

What are the requirements to become a summer student volunteer?
Students must be 16 years or older at the start of their volunteer placement;
They must commit to two (2) shifts per week. Shifts average three to four hours in length;
University/college volunteer placements can begin as early as May and run until the end of August;
High school student placements are in July and August;
If you are planning a summer vacation or have other commitments that will prevent you from attending weekly, please do not sign up to volunteer. We count on our students to be available every week during the summer months;
Volunteer applicants must complete all volunteer requirements by June 14th, including the health review and TB testing, so you can be ready to start on July 2nd. The volunteer application process can take eight to ten weeks to complete; and
Cancer centre volunteers must attend additional education and training sessions.
We are looking for students who are:
Dedicated to completing the volunteer process;
Responsible, dependable and punctual;
Compassionate, flexible and good team players; and
Believe in providing excellent patient/customer service.
---