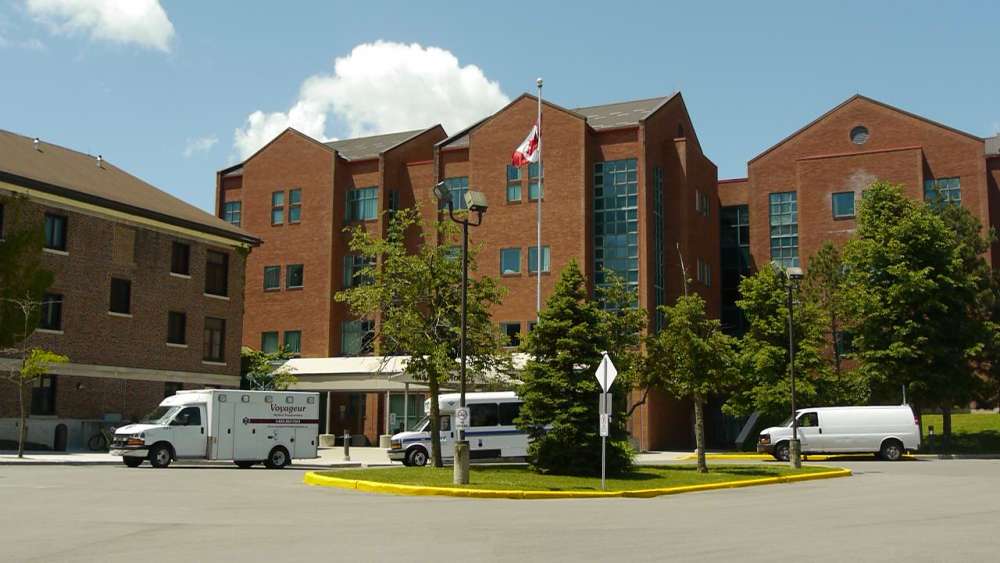 Click this button to apply for a volunteer position at GRH's Freeport Campus.
IMPORTANT NOTICE EFFECTIVE MARCH 16 2020
Grand River Hospital is currently responding to the COVID pandemic.  Our volunteer application portal is temporarily unavailable.  Please check back soon, updates will be posted as information becomes available.
Applications are now open for the 2020 summer student program.  Applications will close April 3rd at 4:00pm.  We encourage you to apply early as placements fill up quickly.  Please ensure you list "Summer Student Program" in the volunteer opportunity preference section of the application.
We also continue to accept applications for our regular volunteer program which requires a minimum six month commitment.  Please review the Volunteer opportunities listed below.
Please note: If you are applying to volunteer at Freeport Campus, ensure that you have reliable transportation to 3570 King St. E.  Transfers of volunteers from Freeport to the KW Campus are NOT encouraged, and will only be considered after completing the 6 month commitment at Freeport.
This is a list of the volunteer opportunities at the Freeport Campus.  These are subject to change depending on program needs, current vacancies and applicant's skills and availability.  Additional program options can be discussed once accepted into the volunteer program.
Physiatry clinic assistant (Monday to Friday 8:30am – 12:30pm, 12:30pm – 4pm)
GRH's Freeport Campus physiatry clinic can offer you a volunteer role supporting patients seeking the latest innovations in diagnosing and managing physical impairments and disabilities. Providing non-medical support to our team of physiatrists and therapists, you will greet patients as they arrive at the clinic, help them register, and assist them to complete their electromyography (EMG) survey.  You'll also be able to respond to questions, and provide directions, escorts, and portering services for clinic patients.
Coffee and conversation volunteer: (Wednesdays 12:30pm – 3:00pm)
Assist patients with social interaction in an informal group setting.  Volunteers will be responsible for picking up supplies from the Volunteer Office; making and serving coffee and being available as an aid for patients requiring assistance.  Volunteers will porter patients to the program and back, clean-up area and return supplies to Volunteer Office.
Unit volunteers: (Monday through Sunday 1:00pm-4:00pm, 4:00pm-7:00pm) 
Volunteers provide a sense of comfort, caring, and casual interaction to our patients be assisting with meals, visiting, and encouraging participation in activities and programs.   This is a great opportunity to experience the daily routine on a medical unit.
Gift shop: (Monday through Sunday 10:00am-2:00pm and 2:00pm-6:00pm)
Friendly and smiling faces are required to help customers select just the right gift and ring up the sale.  The Gift Shop stocks cards, jewelry, ladies wear, and menswear, and of course, gifts!  Several shifts are available throughout the week and on weekends.
Music program: (Fridays 1:00pm-3:00pm)

Volunteers work with the recreation therapists to porter patients to our auditorium, and then assist with socialization as musicians play live music for our patients.  No musical ability is required, and this fun program is a great way to help patients experience the therapeutic benefits of music in a group setting.
Information/Portering: (Monday to Sunday 10:00am-1:00pm and 1:00pm-4:00pm)
Be a Pathfinder!  Greet and escort patients, families and visitors to various departments and clinics within the hospital.  Friendly volunteers are needed to lead people in the right direction!
Retail Pharmacy Customer Support: (Monday – Friday daytime shifts)
Freeport's retail pharmacy provides a wide range of services for our inpatients as well as patients attending our programs on an outpatient basis.  GRH owns and operates the Freeport Pharmacy, and all of its profits go back into supporting patient care at the hospital.  Volunteers provide excellent customer service by helping patrons & patients with their non-pharmaceutical purchases, assisting the pharmacist, and making some deliveries throughout the hospital.