Posted: December 18, 2015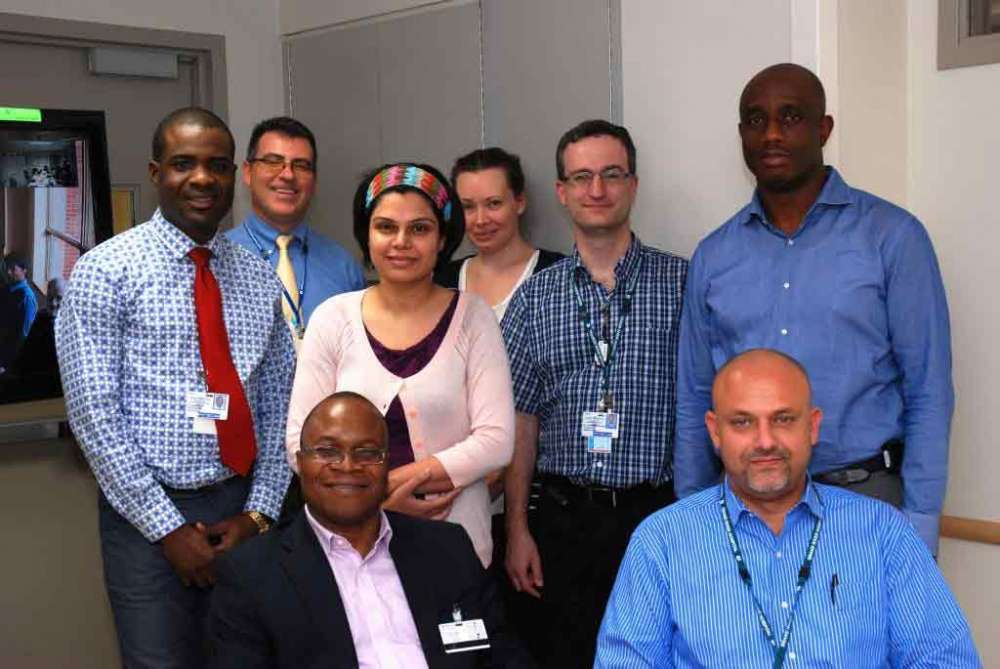 High demand has led to a tight recruiting environment for key medical specialists across the country. But Grand River Hospital (GRH) is bucking that trend in psychiatry, having more than tripled the number of psychiatrists practicing since 2005.
"Today we have 25 psychiatrists who provide care between our acute adult, specialized mental health and child and adolescent psychiatry programs," explained Dr. John Heintzman, GRH's chief of psychiatry. "In 2005, we had seven psychiatrists… six for acute adult care and one for children and adolescent patients."
A key area of success has been in recruitment of child psychiatrists. About two years ago, the hospital had to reorganize several of its youth services due to a shortage in psychiatrists. Recruitment efforts have helped to attract two new child psychiatrists, a big win for mental health care in Waterloo Region.
"Sometimes, it can take years to attract a child psychiatrist, let alone two," said Dr. Heintzman. "We have now resumed psychiatric consultation services and short-term treatment for many outpatients that we had to curtail back in 2013."
The boost in psychiatry services overall comes after dedicated recruitment efforts as well as the development of the longer-term specialized mental health program at GRH's Freeport Campus. The addition of these specialists means key time differences for patients when they matter the most.
"By having extra providers, we can spend more time with patients to understand their needs and work within a multidisciplinary team to develop a plan for their care," said Dr. Heintzman. "We've also brought down wait times to see a psychiatrist. For non-urgent appointments, people unfortunately waited six months when we had fewer psychiatrists. We're now seeing those patients in less than a month now."
Dr. Heintzman attributes the success of the hospital's recruitment to its collegial atmosphere, opportunities for teaching through psychiatry residencies along with the diversity and quality of life that Waterloo Region provides.
"Through our success in recruitment, we are in a much better position to meet our mandate of providing services for patients with the highest needs, while working with our community partners to support patients through their recovery and maintaining their mental health," he added.
Then and now
| Psychiatrists at GRH | 2005 | 2015 |
| --- | --- | --- |
| Acute adult care | 6 | 13 |
| Child and adolescent | 1 | 5 |
| Specialized mental health | 0 | 7 |
| Total | 7 | 25 |