Posted: February 18, 2016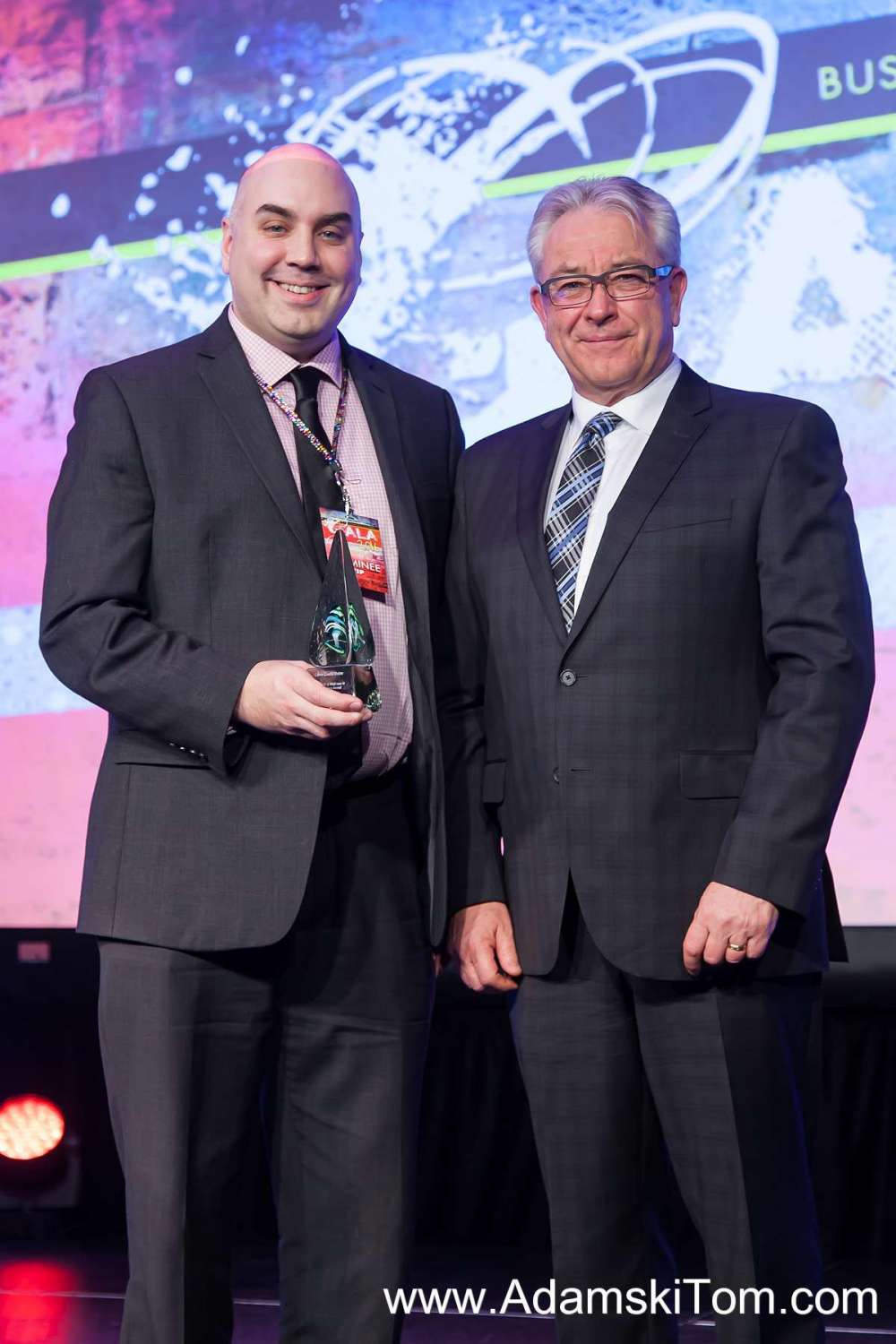 Congratulations to Libro Credit Union, the winner of the Health and Wellness in the Workplace Award sponsored by GRH at the 2016 Greater KW Chamber of Commerce Business Excellence Awards.
Libro is committed to working with staff to help them become their best, both professionally and personally and offer a comprehensive set of wellness benefits to all staff, supporting physical and mental health as well as social and community well-being. 
Their on-site wellness program provides all staff the opportunity for one-on-one consultations, an online personalized portal, customized wellness initiatives and group-based challenges. 
Eighty percent of their staff currently participates and the program annually provides Libro with the top health concerns and interests of staff, which dictates the focus of the programs and challenges introduced. Each branch has a "Wellness Champion", whose role is to be an advocate for the program and communicate new information.
Many employees take advantage of off-site lunch-hour yoga sessions, while others make use of the discounted rates offered by partner health clubs. Branches also arrange "meet and stretch" and "get up and move" times where staff gather to do a few quick exercises throughout the day. 
To help employees achieve work-life balance, Libro provides flexible work hours and their employee assistance program offers confidential, professional counseling and information services to all staff and their immediate families.
Staff is encouraged to give back to their communities and groups of employees can be found serving hot meals at local soup kitchens, helping United Way with Days of Giving projects and sorting food at the local food bank.