Posted: September 18, 2016
Slidshow Gallery: Press the tab key to access slideshow navigation, then use the arrow keys to navigate between slides, and use the tab key to access the current slide content.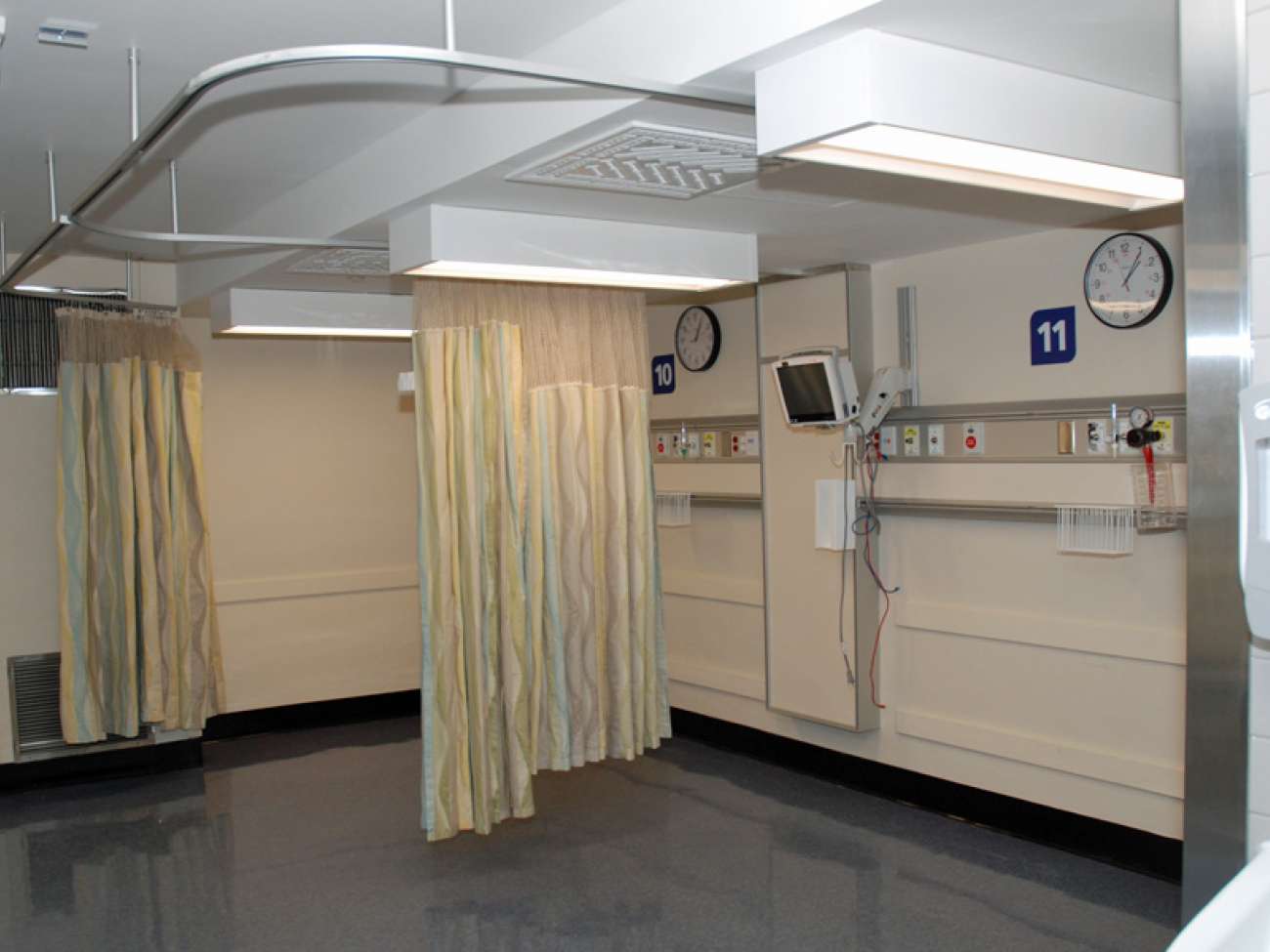 Inside the renovated post-anesthetic care unit.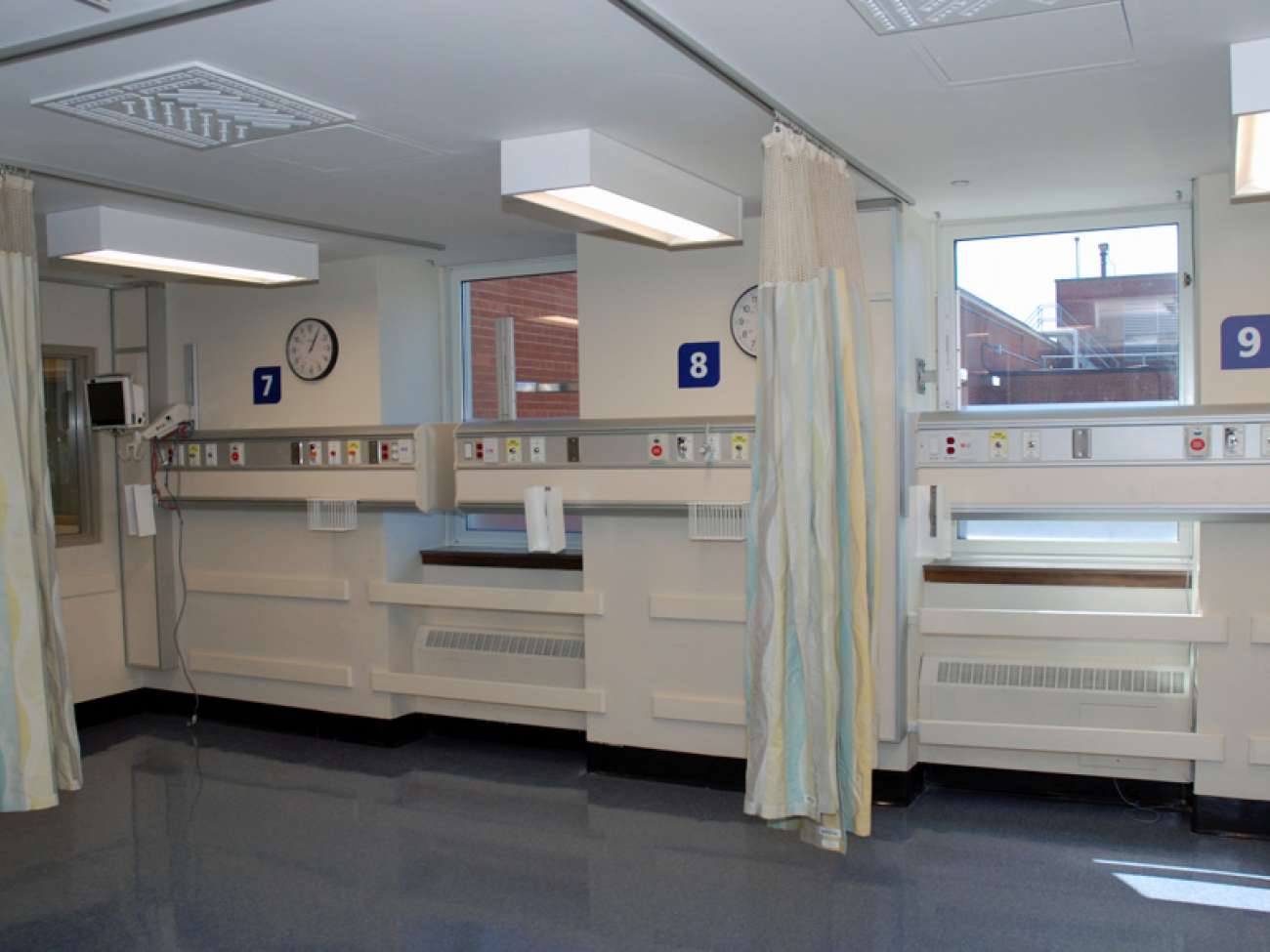 Inside the renovated post-anesthetic care unit.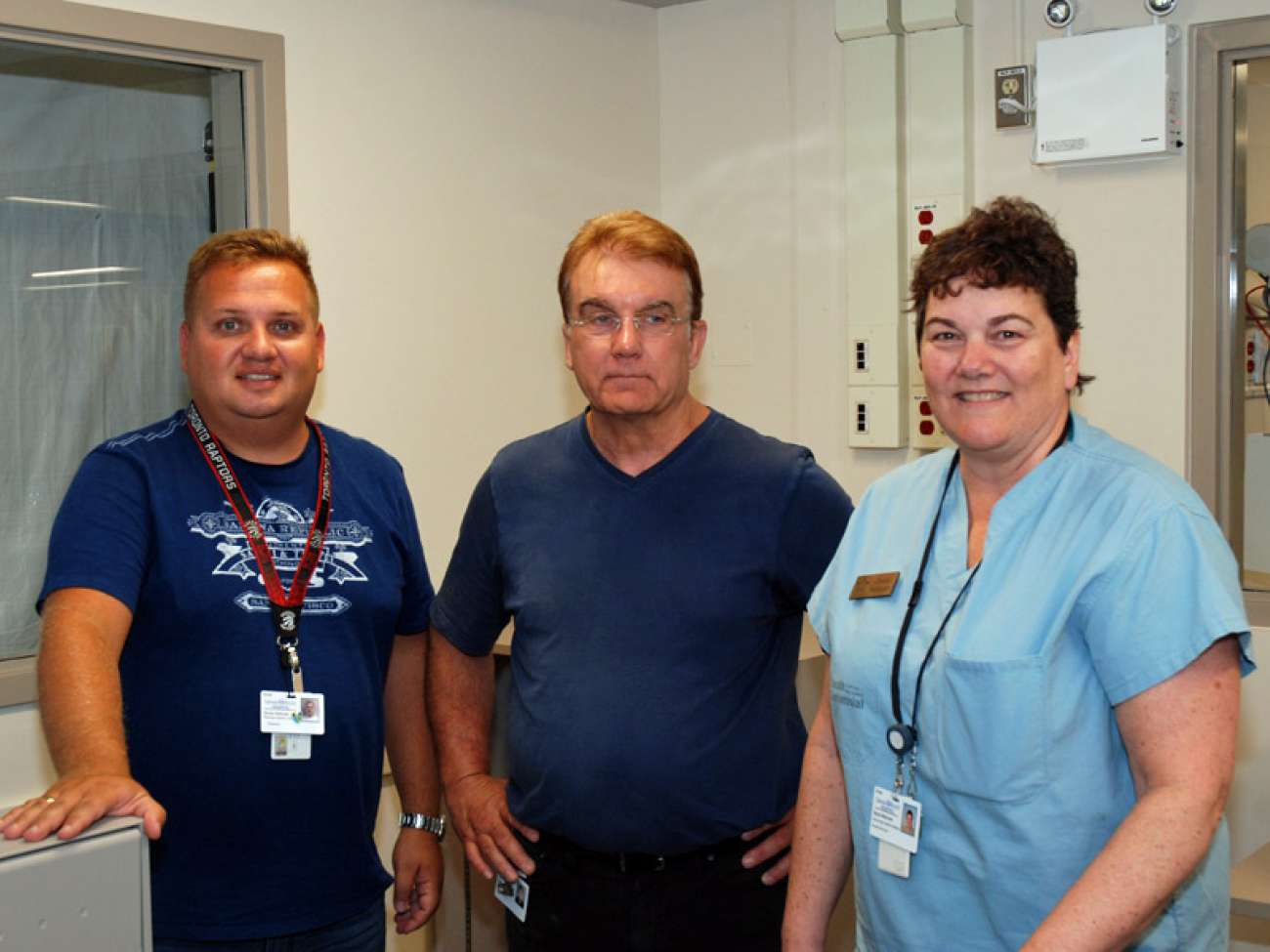 Some staff completing the finishing touches on the project include Goran Petrovic from pharmacy, Larry Craig from facilities and Sigrid Matchett from surgery
Patients recovering from surgery have a better space thanks to a recently-completed renovation at GRH.
The hospital has finished a two month rebuild on half of its post-anesthetic care unit, or PACU. The unit is on the second floor of GRH's KW Campus next to the hospital's operating rooms.
The second half of PACU will undergo a similar renovation in the summer of 2017. The project has been split in two to maintain surgical activity.
"Throughout the renovation, we were able to continue providing surgery with anticipated reduced patient volumes during the summer," said Sigrid Matchett, clinical manager in GRH's surgical program. "We're very happy with the new space, and look forward to seeing the rest of the renovations done in 2017."
PACU provides post-operative care for 9,500 patients every year. The renovation has allowed for:
Improvements to the flow from the operating room;
Improvements to facility infrastructure including heating, air conditioning and ventilation;
Enhanced infection control by designating a separation bay area with hand washing sink;
A modernized communication station for nurses;
Better supply storage space;
New headwall stations;
Improved energy efficiency by installing LED lights; and
Widened automated doors coming this fall.
Learn more about GRH's surgical program