Posted: May 12, 2016
Medical student Simone ten Kortenaar came away from the Waterloo Region Renal Fair amazed about how much teamwork is needed to help patients with kidney disease.
ten Kortenaar was among 29 first year students from McMaster University's Michael G. DeGroote School of Medicine Waterloo Regional Campus who took part in the fair at GRH's KW Campus.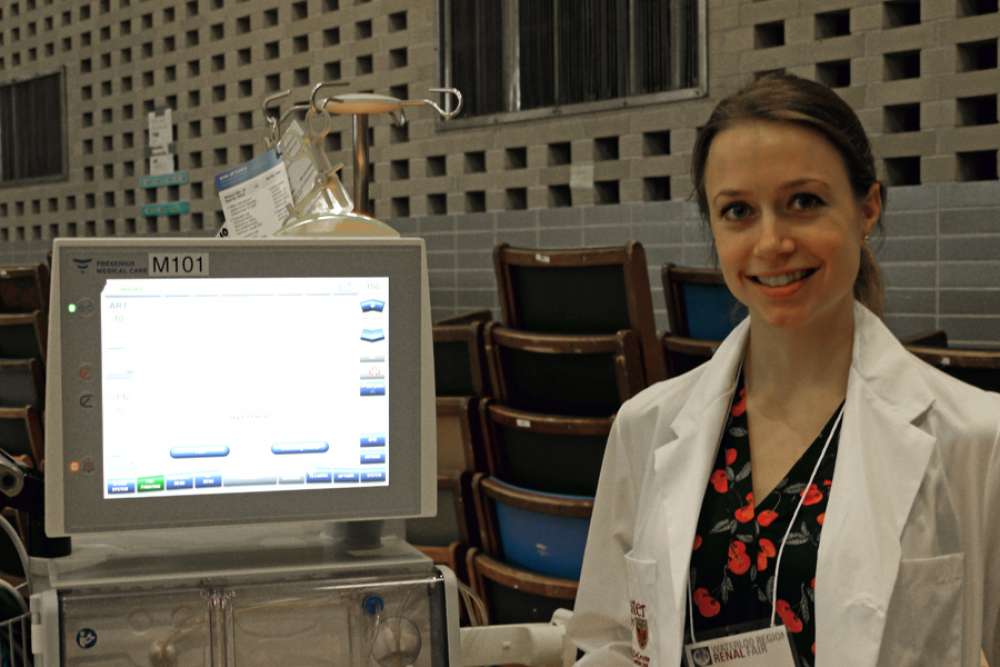 The event provided medical learners a taste of kidney care in a large hospital. Grand River is the regional provider of kidney care for Waterloo and Wellington, making the hospital a perfect venue given its depth of experience in treating patients.

Students took part in learning stations on chronic kidney disease, dialysis, transplantation, and support services to help patients. They then met with patients receiving treatment for kidney disease as well as specialized health providers. 
"It was very eye-opening. You think about your heart pumping your blood and it's such a vital organ, but you don't think of your kidneys in the same way. This makes me aware about how important it is that you have all of these professionals in place that can manage your disease for you and extend your life," explains ten Kortenaar.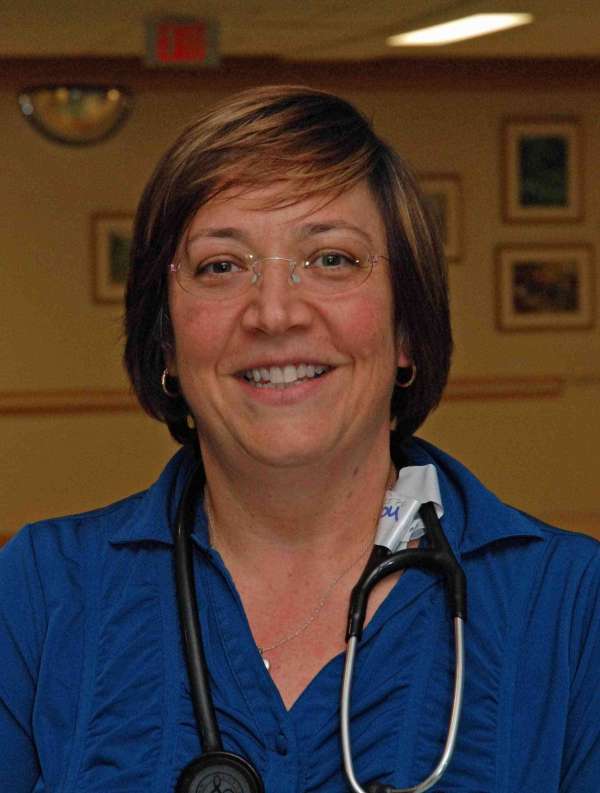 GRH has a huge team of doctors, nurses, social workers, pharmacists, dietitians and many others supporting 3,500 patients in various stages of kidney disease.
GRH nephrologist (kidney specialist) Dr. Louise Vitou helped organize the fair. She adds students gain a great deal by learning from health professionals actively supporting patients with kidney disease.
"They're also becoming familiar with what patients who require renal replacement therapy of all kinds go through in all different modes," Dr. Vitou notes. "The students had direct contact with professionals as well as patients."
ten Kortenaar has several years of study ahead of her. While the day helped raise her interest in nephrology, she's not yet sure whether that kidney care specialty will be her career goal.
"Every week, I have a different interest," ten Kortenaar explains with a laugh. "But it's certainly something to get an idea of what goes into this type of care, and the huge lifestyle implications of having a chronic kidney disease from a day-to-day basis."
Grand River Hospital hosts more than 300 medical students and residents in clinical placements each year. In addition, more than 600 students in a variety of fields and education levels come to GRH annually for training experience.