Posted: September 14, 2017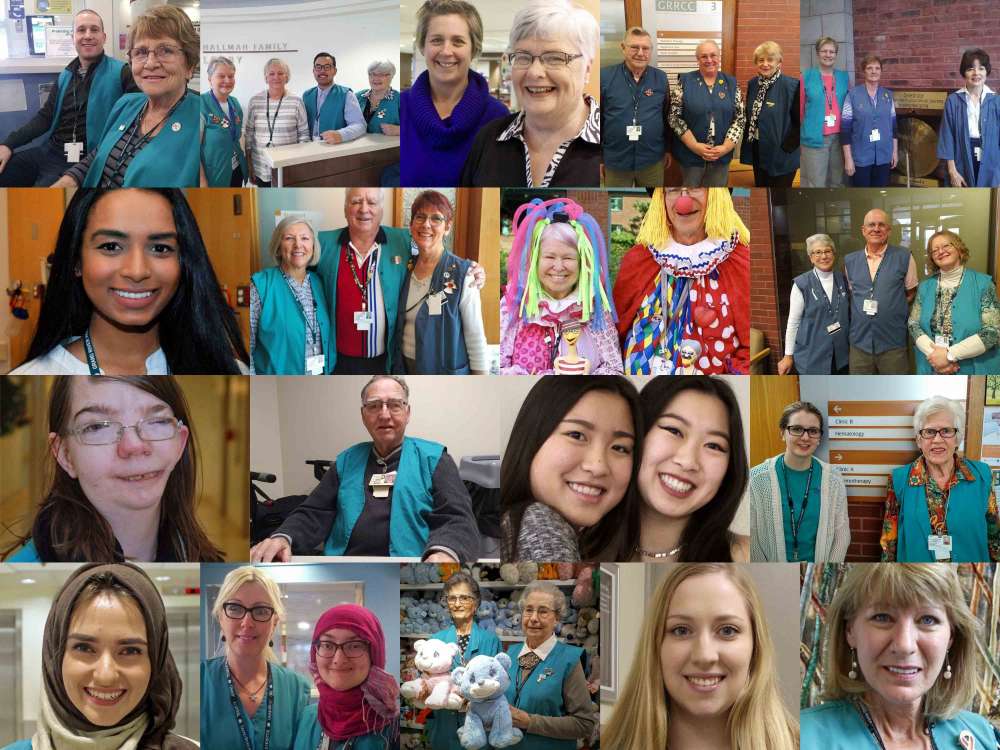 There are some special traits that help make the 1,000 volunteers at Grand River Hospital the best they can be.
And two of the people who see the great attributes of our volunteers daily are Susan Entz and Owen Roszell.
Susan and Owen spend their days working closely with new and current volunteers as well as hospital staff to make each volunteer experience a rewarding one. They each bring years of expertise to supporting existing volunteer positions and making new opportunities a reality.
We sat down with Susan and Owen to ask what makes a great GRH volunteer, and how  people can get started on their volunteer journey with the hospital.
---
What are the top three qualities of a great volunteer and who are they in general?
Susan: We welcome people who have a positive attitude, are committed to supporting the mission of the hospital, and are reliable.
Volunteers are a unique and diverse group. Generally speaking we see a lot of volunteers who are students looking to gain exposure to a career in healthcare, and retirees who have the time to contribute to their local community.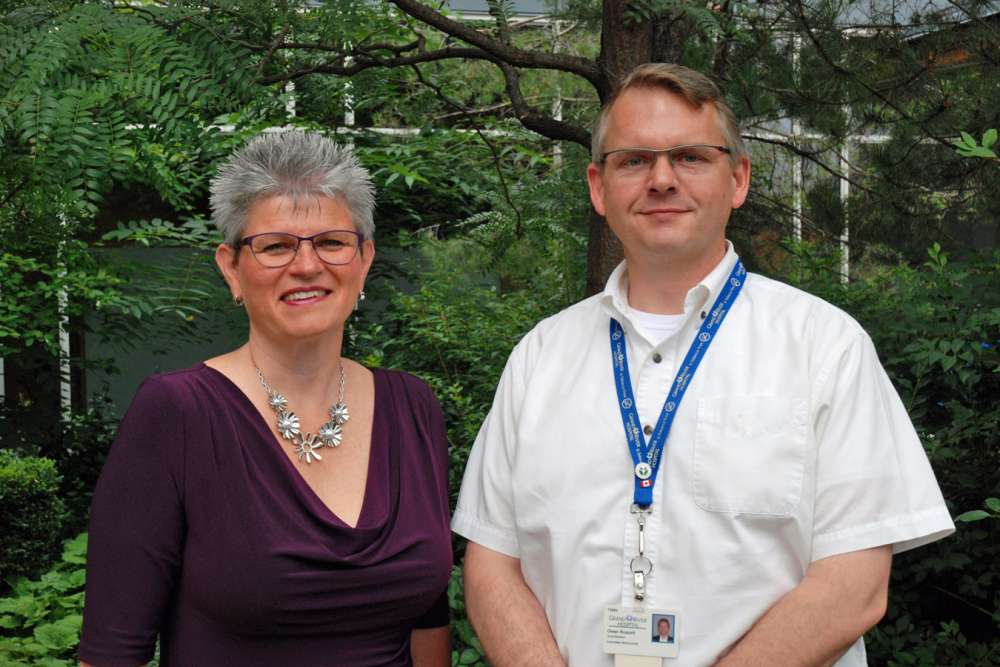 What compels a volunteer to get involved at the hospital?
Owen: In many cases, a person's interest in volunteering has come from their personal experience… either as a patient or supporting a loved one who received care at the hospital.
Many people want to give back to the organization that helped them and support others who may be in similar situations.
What do volunteers usually expect when they apply at the hospital? What surprises them?
Susan: Many people expect that they will have an opportunity to help hospital patients, and many are surprised with the number of different ways that they can contribute to our mission.
For example, volunteers in our retail areas raise funds that are donated back to the hospital to help buy equipment which improves patient care.
Many applicants are surprised at how carefully they are screened, and how much education and training they receive. Hospitals are very highly-regulated environments. Our volunteers are often impressed by the amount of preparation they need to excel as a volunteer and become a valued member of the health care team.
Volunteers are often surprised at how satisfying their role can be – many express their amazement when they realize the positive impact they have.
How much education and pre-screening does a volunteer undertake?
Owen: Volunteers need to provide a vulnerable sector police check and attend appointments with our nurses to review their immunizations and complete TB skin testing. These screening steps help ensure that we are creating a safe environment for our volunteers and our patients.
The volunteer resources department provides training on proper hand hygiene, customer service, wheelchair safety, privacy, emergency codes and more.
Once a volunteer has completed this general training, then they can move on to position specific training where they can contribute their service throughout the hospital.
How do volunteer coordinators work with volunteers and program areas?
Susan: A volunteer coordinator helps recruit and retain the best volunteer workforce we can.  We help plan, orient, train, supervise, evaluate and recognize our volunteers.
We want to create the best possible experience for the volunteers themselves, the staff who supervise them, and ultimately our valued patients and their visitors.
What do you enjoy the most about your work?
Owen: Knowing that our efforts are helping to create an environment that leads to exceptional health care. We are lucky to have the opportunity to interact regularly with the volunteers, and see the impact they have on our patients. It's rewarding when we overhear a volunteer provide reassurance to a patient and helping reduce their anxiety, or lift the spirits of a patient.
Susan: We also are privileged to see first-hand how volunteer work can have a positive impact on the volunteers themselves. Watching the personal growth of our volunteers as they develop new relationships, connections, and skills is also a pleasure.
We're gratified by how funds that are raised by volunteers and our volunteer association through our retail businesses come back to the hospital to provide the best care. Volunteers choose where they want to contribute, and knowing that we help to make Grand River Hospital an attractive place to volunteer is very rewarding.
Ready to make a difference? Learn more about volunteering at GRH!