Posted: November 14, 2017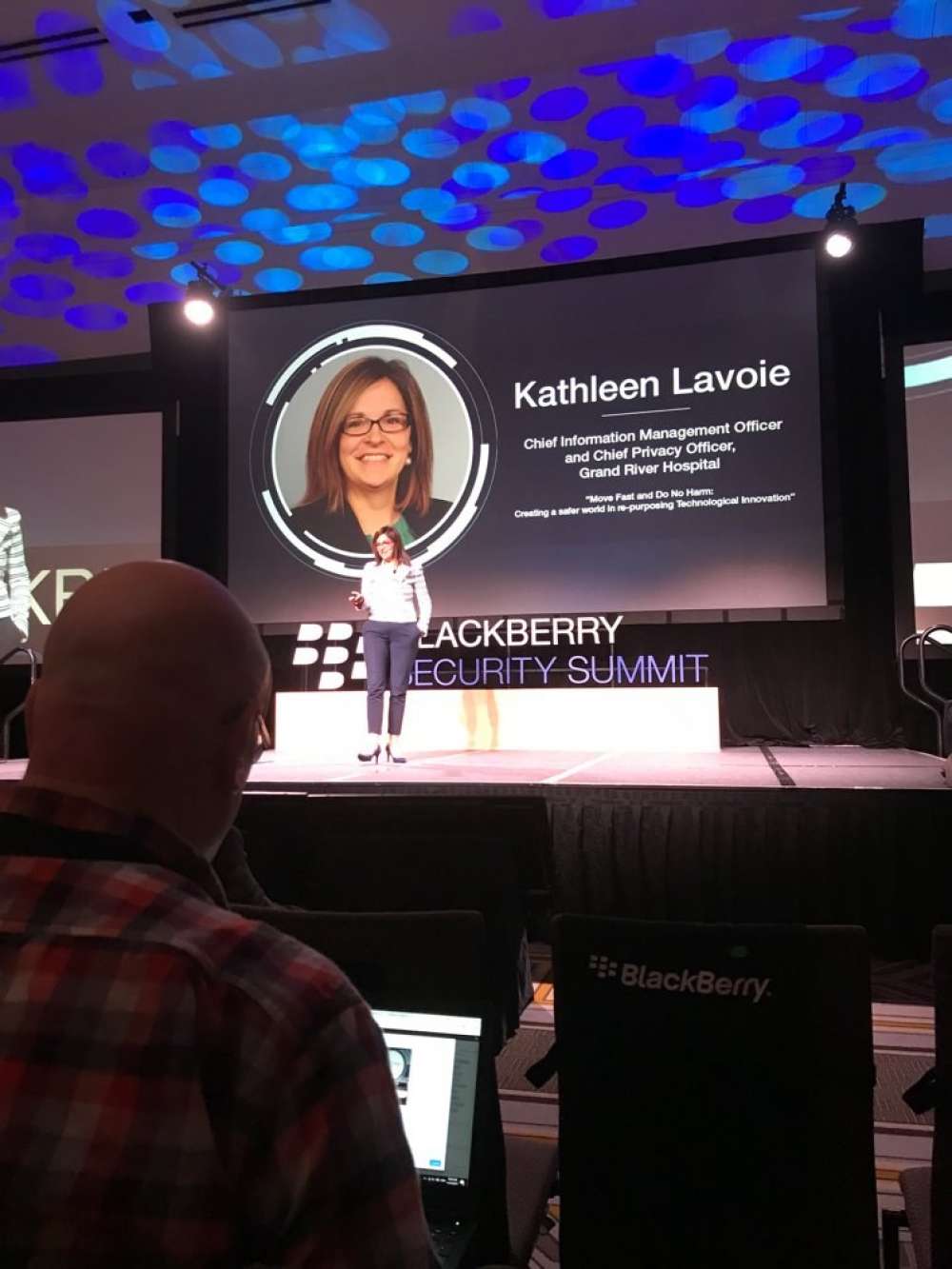 What does it take to foster privacy and information security innovation in the health sector?
GRH's Kathleen Lavoie provided her thoughts on a "move fast and do no harm" approach at a conference in New York City.
Grand River Hospital's leader in privacy and information technology offered her perspective at the  Blackberry Security Summit.
Kathleen told the conference of information security leaders how health sector privacy focuses on the security of patient information. However, patients count on quickly sharing information between care providers to have their needs met.
"Health care has a very secure data model that can be perceived as inhibiting the ability to innovate, which is all about breaking existing structures to make change," she explained. "But now we have to leverage that security to open our model."
Kathleen spoke to using existing technologies for new purposes. She described GRH's work with Blackberry to develop the BBM Protected instant messaging system for securely sharing health information in hospitals.
Thank you to Blackberry for hosting the conference and inviting Kathleen to provide her unique perspective on health information security and innovation.