Posted: May 10, 2017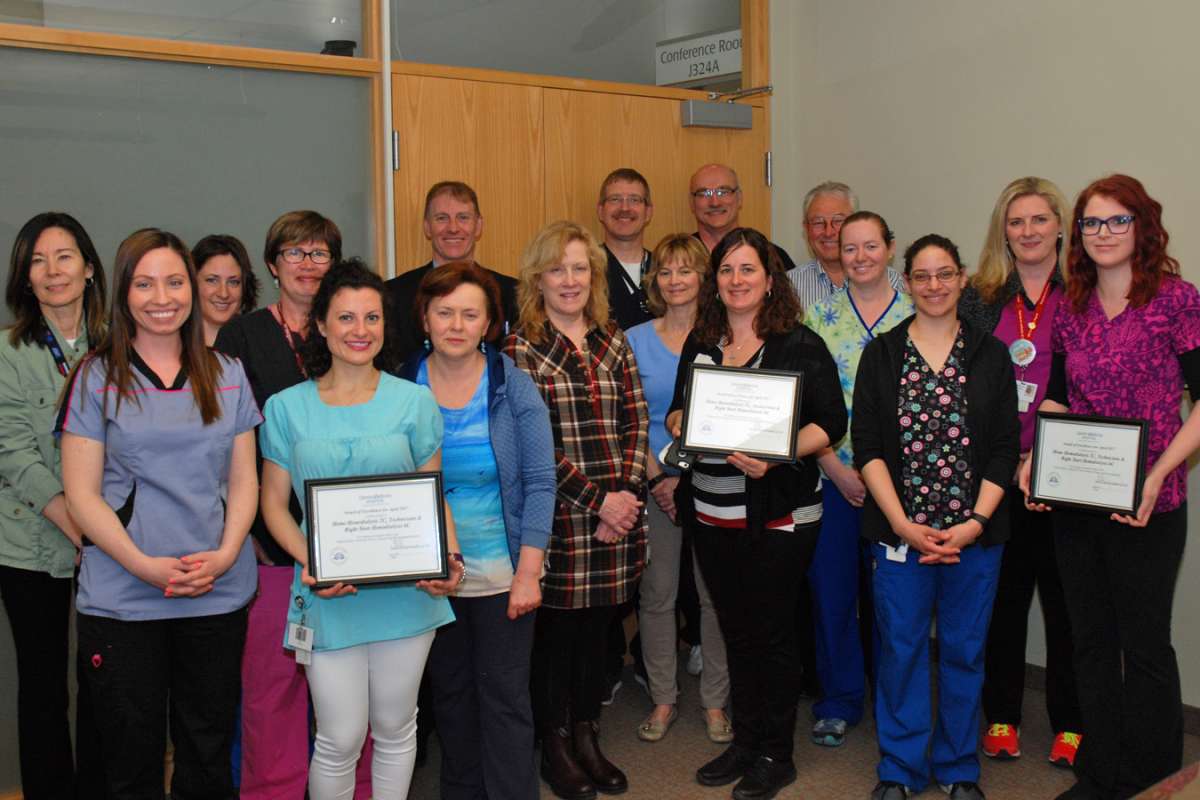 The care professionals who support patients with life-sustaining kidney dialysis in the comfort of home have won GRH's latest award of excellence thanks to a patient's nomination.
When a person's kidneys fail, they will need life-sustaining dialysis several times a week to clean waste products from their blood. For many, that can mean regular hospital visits for hours at a time. GRH provides this specialized service in health facilities across Waterloo and Wellington.
For those who might be able to dialyze at home, GRH's right start team, home hemodialysis nurses and home hemodialysis technical staff help individuals to be successful with in-home treatment.
Right start staff and home hemodialysis nurses work with patients and families to provide education on how to self-dialyze. GRH's hemodialysis technicians take care of the installation of and technical support for in-home dialysis equipment.
The teams were recognized for the following:
Compassion: staff members are highly aware that patients and families have medical, physical and emotional obstacles along with everyday life stresses. Staff members are very flexible and intuitive of patient and family needs. They show compassion and empathy for the patients and families for whom they are caring.
Collaboration: staff and nurses work closely all together to support and educate each patient and their family members. Nurses and staff also collaborate to instruct group teaching sessions with patients.
Positive attitude: nurses and staff members create a friendly and comfortable environment for a very positive learning experience for patients and their families.
Professionalism: nurses and staff members are very thorough, patient and professional. They take time to explain the skills and techniques needed for the patient and/or family member to undergo in-home hemodialysis.
Respect: each team member demonstrates respect with the friendly atmosphere they create. They are polite and respectful to one another and to all patients and family members.
The nominator for the award added: "We are followed closely by dietitians, pharmacists, social workers and physicians. This is such a wonderful team of dedicated doctors, nurses and staff.  We have had such a positive experience and are so grateful for their amazing work."