Posted: October 16, 2018
October 15 to 19 is National Cervical Cancer Awareness Week, and the Waterloo Wellington Regional Cancer Program (WWRCP), in partnership with Cancer Care Ontario, is encouraging women to stay up-to-date with regular Pap tests. It is estimated that in 2018, about 748 women in Ontario will be diagnosed with cervical cancer and about 160 women will die from the disease.
"Start your fight against this beatable cancer with a HPV vaccination and a Pap test. By following the Cancer Care Ontario cervical screening guidelines, we can fight this cancer," says Dr. Emma Wakim, regional cervical screening and colposcopy lead for the WWRCP.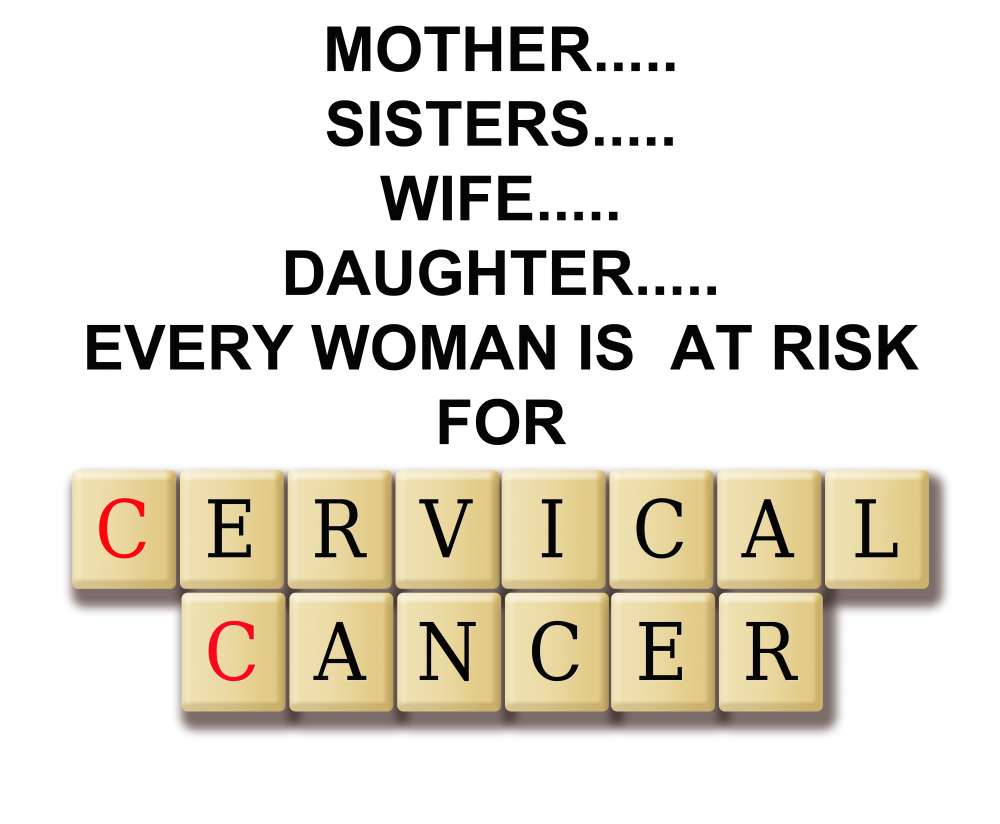 WWRCP, in partnership with the Ontario Cervical Screening Program (OCSP), recommends that people between the ages of 21 and 69 who have a cervix (excludes women who have had a total hysterectomy) should go for Pap test every three years if they are or have ever been sexually active. Screening is the best way to find the early changes that might lead to cervical cancer without showing any symptoms. From 2014 to 2016, only 64.5 per cent of women in Waterloo Wellington have gone for a Pap test in the recommended time frame.
"Since the 1980s, we have seen the cervical cancer death rate in Ontario go down as more women have been getting screened," said Dr. Joan Murphy, clinical lead, OCSP, Cancer Care Ontario. "Regular cervical screening with a Pap test is so important because it can find early changes that could lead to cervical cancer. Treating these changes can prevent cervical cancer from developing."
It is recommended that women ages 21 to 69 have regular Pap tests, even if they:
Feel healthy and have no symptoms;
Are no longer sexually active;
Have only had one partner;
Are in a same-sex relationship;
Have been through menopause;
Have no family history of cervical cancer; and/or
Have received the HPV vaccine.
HPV infections are common and up to 80 per cent of sexually active people (women and men) will have an HPV infection in their lifetime. HPV is passed from one person to another through intimate (i.e. skin to skin) sexual contact. While there are many types of the virus, only specific strains of HPV put women at risk for cervical cancer. HPV infections can result in an abnormal Pap test and infections commonly go away without causing any harm, but when an infection persists it can lead to cervical cancer, even among women in their 50s and 60s. Regular screening every three years can detect abnormal cells, which when treated, can prevent cancer from developing.
Women ages 21 to 69 are encouraged to speak with their health care providers about going for a Pap test. Once participating in a screening, women receive result letters in the mail and are encouraged to follow-up with their primary care provider if they have not already been contacted by them.
To learn more about HPV immunization in Ontario visit: http://www.health.gov.on.ca/en/ms/hpv/ (opens in new window)
To learn more about cancer screening visit www.grhosp.on.ca/cancerscreening (opens in new window)
About Waterloo Wellington Regional Cancer Program
The Waterloo Wellington Regional Cancer Program (WWRCP) oversees the delivery and quality of cancer services for the residents of Waterloo Region, Wellington County and the southern portion of Grey County. It is one of 14 regional cancer programs overseen by Cancer Care Ontario to ensure cancer care is delivered according to province-wide quality standards. It strives to improve the patient experience through adopting person-centred care. The program includes services provided at Grand River Hospital's Regional Cancer Centre, a top rated cancer centre in Ontario, in partnership with several community hospitals and organizations.
To learn more about WWRCP, visit www.grhosp.on.ca/WWRCP (opens in new window)