Posted: August 22, 2018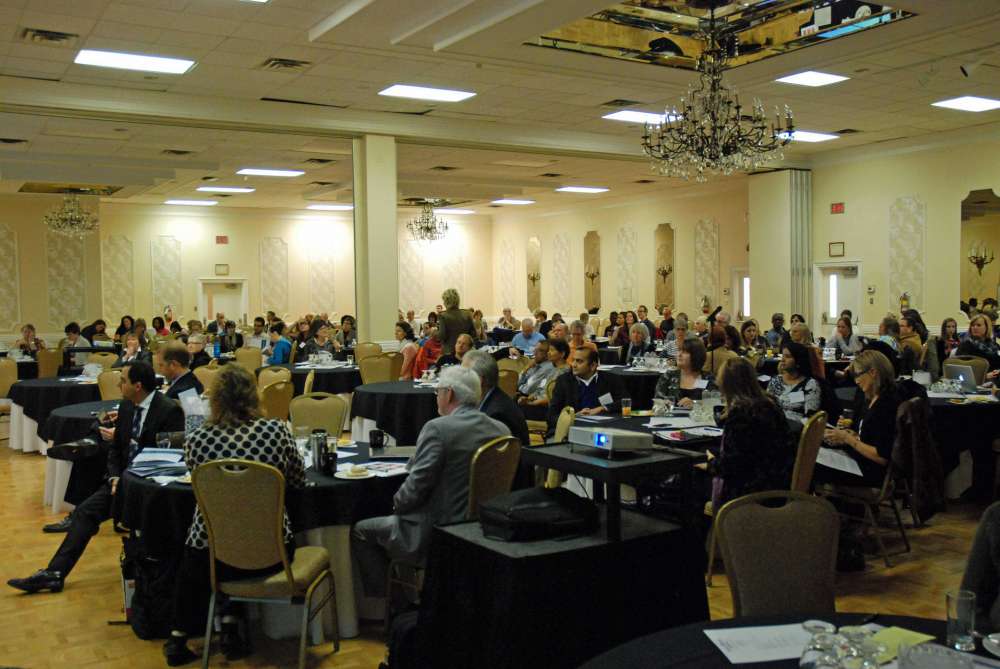 This Group Learning program has been certified by the College of Family Physicians of Canada and the Ontario Chapter for up to 5.00  Mainpro+ credits.
Grand River Hospital's Day in Psychiatry will mark its fifth year in 2018, bringing community providers together with hospital-based personnel to talk about the latest in mental health care.
The conference will take place on Wednesday November 7th 2018 at the Bingemans Conference Centre's Ballroom and Berkley Room (425 Bingemans Centre Drive, Kitchener).
Early registration runs until September 30th and costs $125;
Late registration after October 1st will cost $150; and
Student registration is $35 (with limited spaces).
Registration is now open at Eventbrite (opens in a new tab)
The agenda for the day is as follows:
Morning session
Afternoon session

0830:  Registration, refreshments and displays
0855: opening address: Dr. Peter Potts, Chief of Staff, Grand River Hospital and St. Mary's General Hospital
0905: Approach to Sleep Disorders in Older Adults: Dr. S. Benjamin
1000: Managing Withdrawal: Dr. Trish Uniac
1055: Break
1110: Concurrent sessions:

Session #1 (Ballroom)
Autism Spectrum Disorders: Screening In Primary Care and Accessing Resources:  Dr. Nikhil Koushik

OR

Session #2 (Berkley Room: limited seating)
Psychotropic Use in Pregnancy: Dr. L. Mar

1255: concurrent workshops

Workshop #1 (Ballroom)
DBT- Basic Skills for Primary Care: Dr. A. Ekblad

-OR

Workshop #2 (Berkley Room: limited seating)
Medical Assistance In Dying- Implications for patients with mental illness: Dr. B. McCutchen

1425: break
1440: Transgender Health-Panel Discussion: W. Silk MSW, Dr. C. Massarella, Dr. S. Parekh
1535: closing remarks
Presenters, workshop leaders, and panelists include:
Dr. Sophiya Benjamin
Geriatric Psychiatrist, Specialized Mental Health
Grand River Hospital
Medical Lead, GeriMedRisk

Dr. Andrew Ekblad PhD
Clinical Psychologist
Broadleaf Health Services, Guelph

Dr. Nikhil Koushik PhD
Clinical Psychologist
Child & Adolescent Mental Health
Grand River Hospital

Dr. Leanne Martin
Psychiatrist
Cambridge Memorial Hospital

Dr. Carys Massarella
Emergency Medicine
St. Joseph's Hospital, Hamilton

Dr. Ben McCutchen
Psychiatrist
Homewood Health Centre, Guelph


Dr. Shrenik Parekh
Psychiatrist
Child & Adolescent Mental Health
Grand River Hospital

Washington Silk MSW
Coordinator, OK2BME Program
KW Counselling, Kitchener

Dr. Trish Uniac
Family Physician
Rapid Access Addictions Clinic
Grand River Hospital
Thank you to our sponsors
Janssen
Otsuka
Purdue
Shire
Sunovion
The KW Pharmacy
Lundbeck
HLS therapeutics