Posted: January 25, 2018
Dr. Cathleen McDonald has won GRH's award of excellence for her support of patients and colleagues in the mental health and addictions program.    
Dr. McDonald is a neuropsychologist who supports individuals in the adult inpatient mental health unit at GRH's KW Campus. She has practiced at the hospital since the year 2000.
Dr. McDonald's nominator recognized her for meeting the hospital's values in the following ways: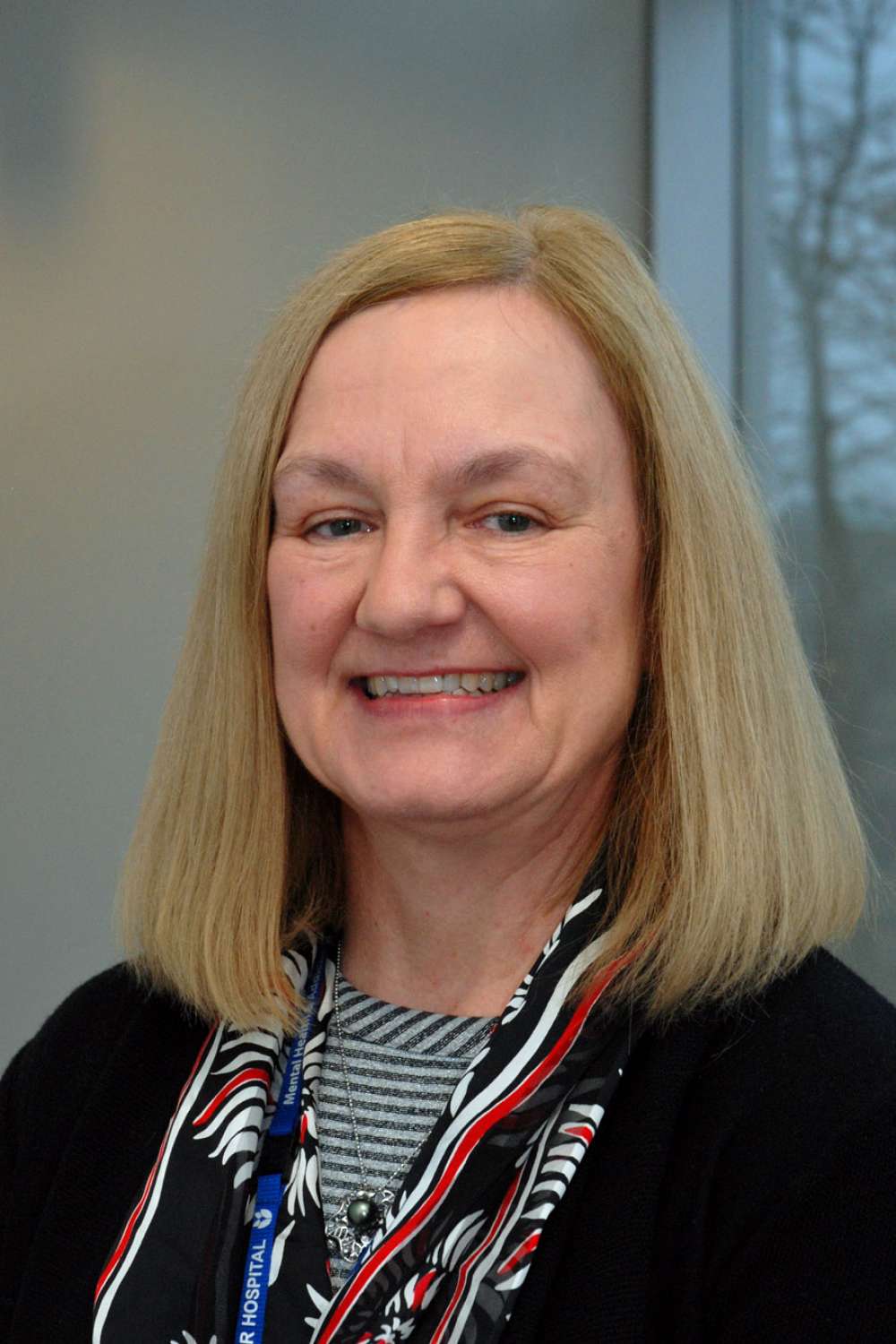 Compassion: Dr. McDonald is not only concerned about the well-being of each patient, but also families and her colleagues.  She always takes the time to listen to others, offer support and empathize. Dr. McDonald's support of her colleagues has not only allowed them to provide better care to the patients but also to grow as individual clinicians.
Collaboration: Dr. McDonald truly values the team approach.  While she has a wide range of knowledge and expertise, she continues to seek input from the team and values every contribution. When requested she will go out of her way to obtain additional information to share with team members.
Dr. McDonald readily shares her knowledge about neuropsychology.  The team continues to learn more about cognition and behavior thanks to the knowledge she brings to the table.  We are grateful and blessed to call her a colleague.
Dr. McDonald is an essential part of the quality of care that we provide our patients.  Her direction to the team is invaluable when dealing with the most complex patients. 
Positive attitude: No matter how complex a patient's struggle might be, Dr. McDonald always approaches every situation with one of optimism. You can often observe her coming from a 'strengths' perspective when helping patients and staff alike to focus on positive attributes rather than deficits. Dr. McDonald has the unique ability of not only focusing on the positives but also providing validation at the same time. She is a true champion in this regard. 
Professionalism: Dr. McDonald completes thorough patient assessments to obtain as much information as possible.  She is aware of the impact a diagnosis can have on someone's life and as a result strives to get it right. Dr. McDonald always shares her knowledge and skills with the team and does so in a way that leaves you feeling supported.
Respect: Dr. McDonald always respects her colleagues' ideas and opinions as she encourages team members to share their thoughts. She has been observed talking to a patient from whom she was requesting information. Dr. McDonald reminded the patient that "she was the expert in her own life experience". This ensured the patient knew how valuable her information was to the team. 
Her nominator added, "Dr. McDonald is one of the most skilled, learned and professional individuals that we have had the pleasure to work with and yet she remains incredibly humble. She has a unique, genuine demeanor that allows you to feel supported even before she speaks.  
"Dr. McDonald is incredibly skilled and is always looking to share her knowledge to better her team and ultimately provide optimal patient care. She exemplifies the award of excellence as she is a critical part of our team and hospital.  It is a true honour to work with her."
Congratulations to Dr. McDonald and thank you for your exceptional care!