Posted: March 1, 2018
March is Colon Cancer Awareness Month. The Waterloo Wellington Regional Cancer Program is reminding Waterloo Wellington residents to get checked with a safe and painless take-home test. While colon cancer is the second most common cause of cancer death in Ontario, when caught early, it is 90 per cent curable and easier to treat before it has spread to other parts of the body. Research shows that regular colon cancer screening using an FOBT, for people who are 50 years of age and older, can reduce deaths from colon cancer.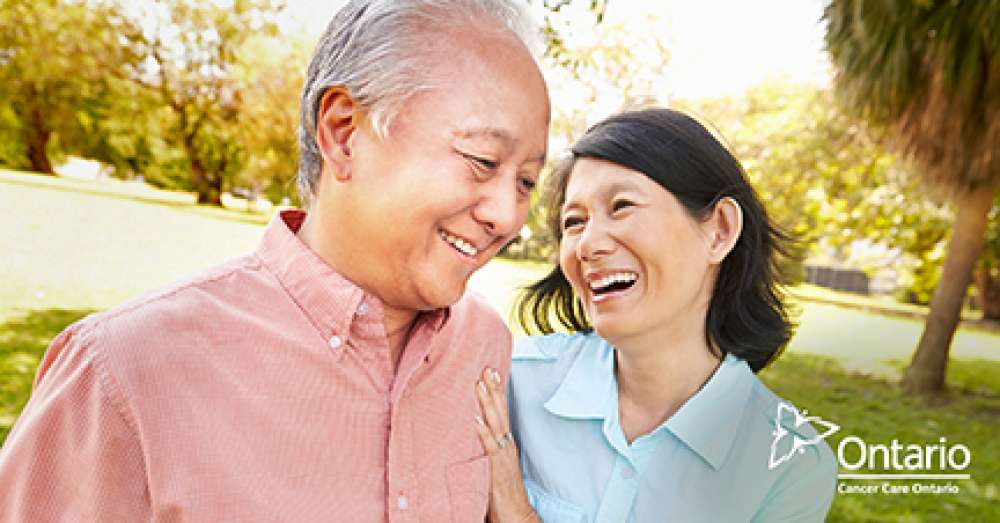 Colorectal cancer is a cancer of the large intestine (lower part of the digestive system); this includes both the colon (and bowel) and rectum (last six inches of the colon). It is estimated that in 2017, over 10,000 Ontarians were diagnosed with colon cancer and over 3,000 Ontarians died from the disease. Despite these numbers, many people, particularly men, are not getting checked.
People between 50 and 74 years of age without a parent, brother, sister or child who has been diagnosed with colon cancer are considered to be at average risk for the disease. Cancer Care Ontario recommends that men and women at average risk get checked for colon cancer with a fecal occult blood test (FOBT) every two years. For those who are not average risk, speak with your family doctor or nurse practitioner to discuss the best test for you.
"In Waterloo Wellington region, approximately 38 per cent of screen-eligible individuals aged 50-74 are overdue for screening", says Dr. Jonathan Love, regional colorectal screening lead with the Waterloo Wellington Regional Cancer Program. "This makes it more important than ever to encourage the men and women in your life to get checked for this disease beginning in their early 50s – even if they have no family history of the disease and no symptoms (such as changes in bowel habits like diarrhea or stomach pains that don't go away)."
The FOBT is a safe and painless cancer screening test that checks a person's stool (poop) for tiny drops of blood that we cannot see, which could be caused by colon cancer. An abnormal FOBT result does not necessarily mean that a person has the disease, but more testing with a colonoscopy is needed to find out why there is blood in their stool. When you have done the test, follow up with your family doctor or nurse practitioner to have further testing if necessary.
"Turning that magical age of 50 this month has reminded me to visit my family doctor and ask for the take-home colon cancer screening test," says Lori Temple of Kitchener. "My mom had a positive test that led to a colonoscopy which found a pre-cancerous polyp that was removed. Her doctor said if it had not been found and removed, it would have turned into a cancer. I hope everyone can – I know I will - learn from my mother's experience and do the test."
Talk to your healthcare provider today about getting checked for colon cancer with the best screening test for you. People without a family doctor or nurse practitioner can get a take-home FOBT kit through Telehealth Ontario (1-866-828-9213)and community pharmacies.
For more information on colon cancer screening in Ontario, visit www.cancercare.on.ca/colon.