Posted: February 24, 2017
Grand River Hospital is Bob Frey's second home. And it's obvious that he's proud of it.
Bob has spent decades providing care in GRH's operating room. His role at the hospital has grown and evolved, much as the surgical program has advanced in that same time frame.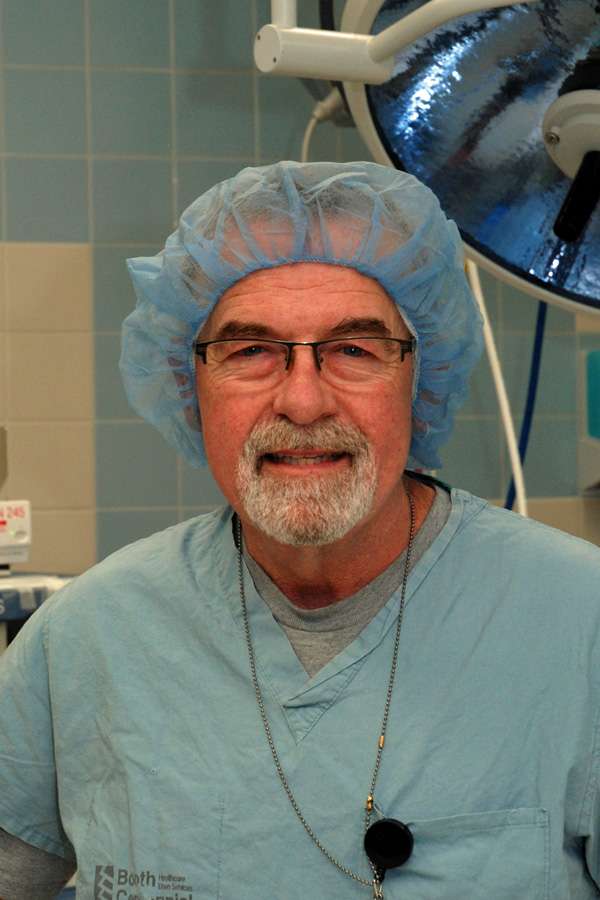 Bob started at the then-KW Hospital as a medical attendant in 1976. Not long after, he completed the registered practical nursing program at Conestoga College. But even before he graduated, he'd applied to the registered nursing program!
Bob has spent the vast majority of his time around the hospital's surgical program. He's made friends, added new responsibilities and watched as care has evolved. Now as the OR's clinical manager, he's a key leader and problem solver in one of the hospital's busiest places.
Through it all, Bob strongly believes in the exceptional care that GRH's staff, physicians and volunteers provide for the community.
---
What drew you to working in the operating room?
While I was enrolled in the registered nursing program I worked part time in the post anesthetic care unit (PACU) as a registered practical nurse. I developed many close friendships in the operating room and PACU area.
When I finished the RN program there were no openings in the OR or PACU so I took a position on medicine where I worked for four years. When an opening came up in 1985 in the OR I was the successful applicant.
I love the technical side of OR nursing, the fast pace, the ever-evolving way surgery is done. I don't think a day has gone by in my career where I did not learn something new.
What is your role now, and what parts of it keep you most active during any given day?
I left GRH in January 2016 and went on to be peri-operative manager at Cambridge Memorial Hospital. I spent nine months there. When the need for a clinical manager in OR/PACU at GRH became available, I applied and was successful.
As clinical manager there is a fair share of meetings! I really enjoy communicating and collaborating with the staff in my areas. Hospital staff and physicians spend a fair amount of time in my office expressing concerns or offering suggestions to make our processes easier. I am always open to new ideas.
What's the biggest change in the operating room that you've seen through your career?
I am now in my 32nd  year of peri-operative nursing and the changes have been, and continue to be, forever evolving.
If I had to pick one thing that stands out I would say it is minimally-invasive surgery. When I started in the OR laparoscopic procedures were pretty much non-existent. Today, the number of procedures done through a "scope" is something we never thought would have been possible 32 years ago.
What do you enjoy about your role?
I love peri-operative nursing and have spent so many years here at GRH. I enjoy working with the many colleagues I have "grown up' with in our careers. There are many issues that require problem solving on a daily basis. I enjoyed working collaboratively with the staff and physicians in my area to resolve issues in order for the OR and PACU to run smoothly.
What keeps you challenged during it?
I love the challenge of the position in that it is very busy. There are always issues to deal with and solve, whether it be a bed challenge, staffing issues, booking issues or any other issue that comes my way (and there can be many).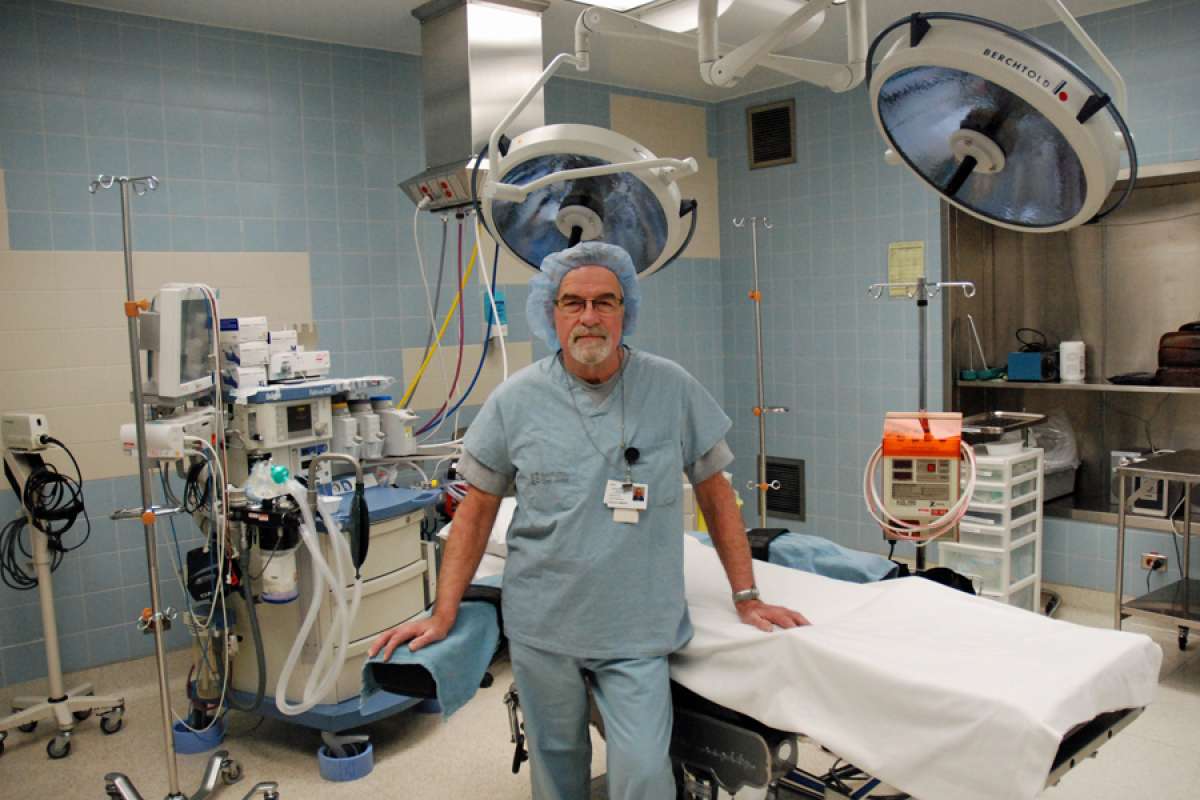 More GRH Stories