Posted: February 27, 2017
Gord McNeill has a tough balance to maintain in his role at GRH's withdrawal management centre (WMC).
He's one of the first people clients will meet as they enter the centre. He helps encourage people to get into a safe place to withdraw from alcohol or drug use. He supports them through their difficulties.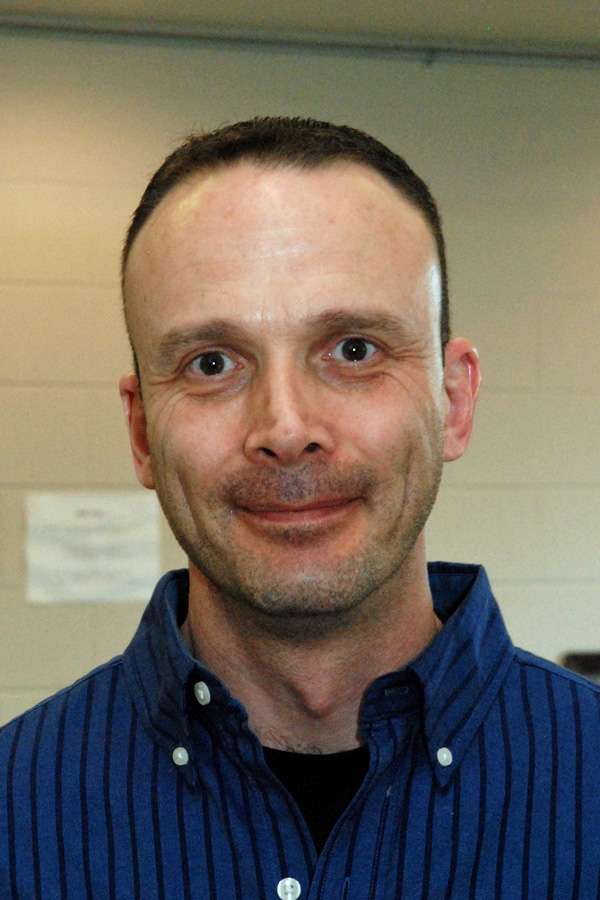 Then, as he puts it, he has to bite his tongue and let his clients take the next steps for themselves.
But Gord understands from lived experience that it's up to clients to find their way and do much of the work in their recovery.
While they're receiving care at the withdrawal management centre, clients count on care providers like Gord for safety and introducing new connections that can support recovery. It's a job with lots of multi-tasking, but it's rewarding for Gord to see clients make progress.
---

What's your experience in withdrawal management?
I've worked in mental health and addictions on and off for 25 years, having been employed in inpatient psychiatry, at a residential drug and alcohol treatment centre, and now at the WMC. I studied social service work at Sheridan College, and followed that up with addiction studies at McMaster University. Also of note, is that at one time or another I have also been a consumer of these services.
How did you come to work at GRH?
I was working at a residential treatment centre when I applied to the GRH WMC, and one Saturday I received a call from an employee at GRH with a question about how to refer to the treatment centre. 
We ended up chatting and I mentioned that I had sent my resume in, and within a couple of weeks I was interviewed and hired. That was eight years ago in January.
What's your role at the withdrawal management centre?
My title here is withdrawal management attendant, which involves a broad spectrum of tasks. We are responsible for doing telephone screens and intakes, communicating with other agencies in and out of the region, admitting and discharging clients, monitoring of physical withdrawal symptoms in a safe environment, exposing clients to recovery groups and meetings, helping to develop discharge plans which can involve referrals to outpatient counseling, residential treatment and several other community agencies.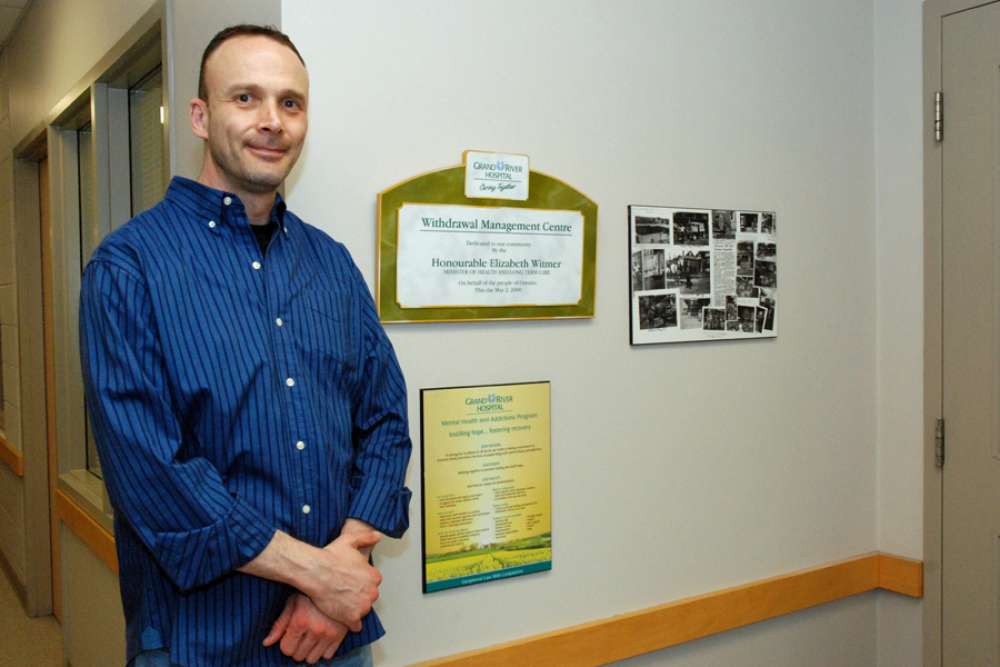 We also provide telephone and in-person support when we can to just about anyone who happens to call or walk up to the unit. When we're not doing that, we can be found in the kitchen preparing and serving meals!
What kind of connections have you and the centre overall made in the community?
While I've been here I've had the opportunity to participate in the Wellington County Drug Strategy, helped put on presentations on drug and alcohol abuse and withdrawal, and spoken with McMaster University medical students about what they may encounter in their practice with respect to substance abuse.
How does one access the withdrawal management centre if they need care?
We're a pretty easy service to access; all it involves is a telephone call to complete a screening. Community agency, hospital, and self-referrals are the most common origins of the calls.
We'll explain what to bring for your stay, recommend seeing a physician for withdrawal meds if necessary and spend time discussing what happens here.
Clients here can expect a safe and closely monitored physical withdrawal, exposure to basic recovery practices and we help them navigate "the system", which can be challenging at times.
Our goal is to help you help yourself. We assist and facilitate with recovery, but as with most recovery principles, it's up to you to do the work.
What do you enjoy about the role?
The thing I've always enjoyed about this type of work is being able to witness the leaps, small or large, people make in recovery. When people make progress, you can see how they change by the way they talk, think, and interact with others. It's almost like watching someone become physically lighter and more at peace. I've been there, and I know what a special feeling it is.
What keeps you challenged day to day in the job?
The job in and of itself is a challenge; the amount of work requires a great deal of organization and the ability to multi-task.
A personal challenge for me is working with a client who is making great progress, and being aware of the next step they need to make all the while knowing I can't do that piece for them. They need to get there in their own time, in their own way. Sometimes not giving them the answers requires a lot of biting one's tongue!
Drug and alcohol abuse can be difficult and frustrating for the person who may have a problem, and their families. A service like the WMC is a great way to get some education and support in one's recovery. I know… it did for me
Learn more about GRH's withdrawal management centre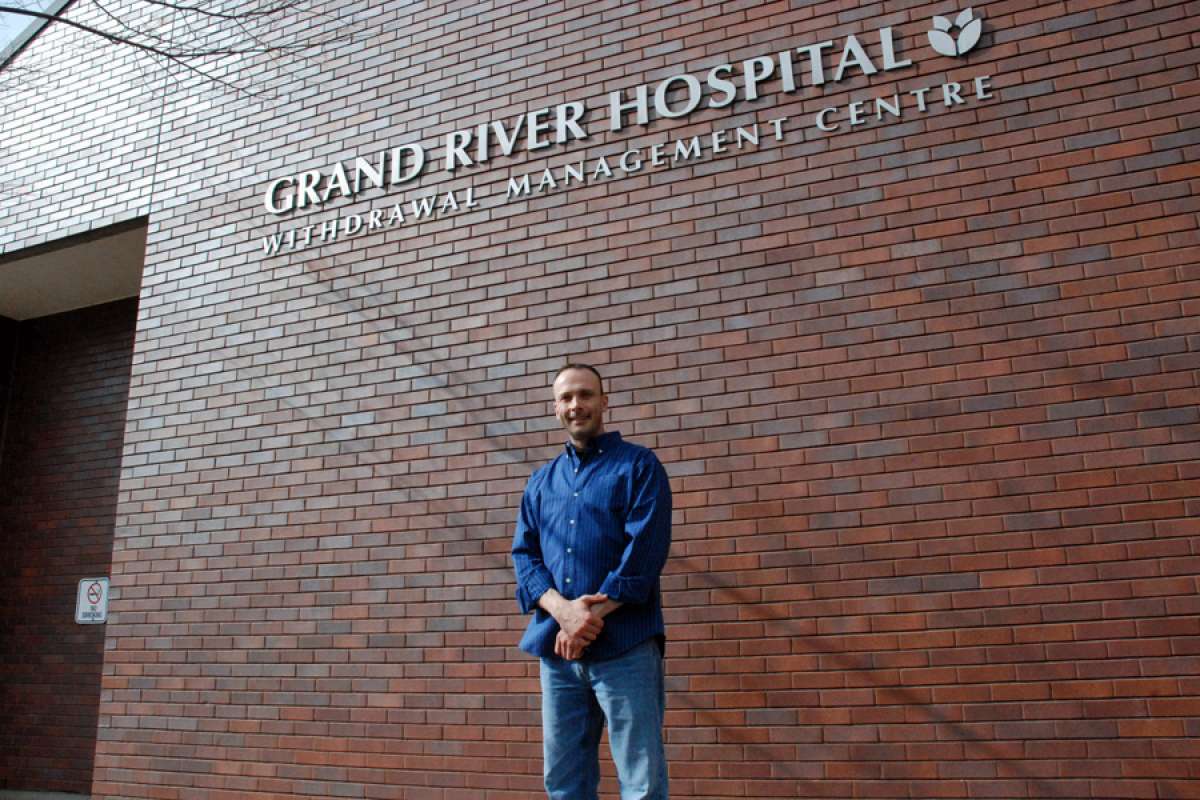 More GRH Stories