Posted: February 22, 2017
Shelley Huisken walks about eight kilometers on an average work day, supporting a range of mental health programs at GRH.
But for someone who has practiced in many different health services over three decades, she's happy to have such a full plate.
Shelley is the manager of outpatient mental health programs at GRH. She's a social worker by profession with experience in the health sector and community.
Today, she is responsible for more than 75 staff members. Their objective is to provide support for patients with mental health and addiction needs who can safely live in the community and receive care through day programs and services.
Shelley is always eager to try something new. She looks forward to many more years supporting patients and families.
---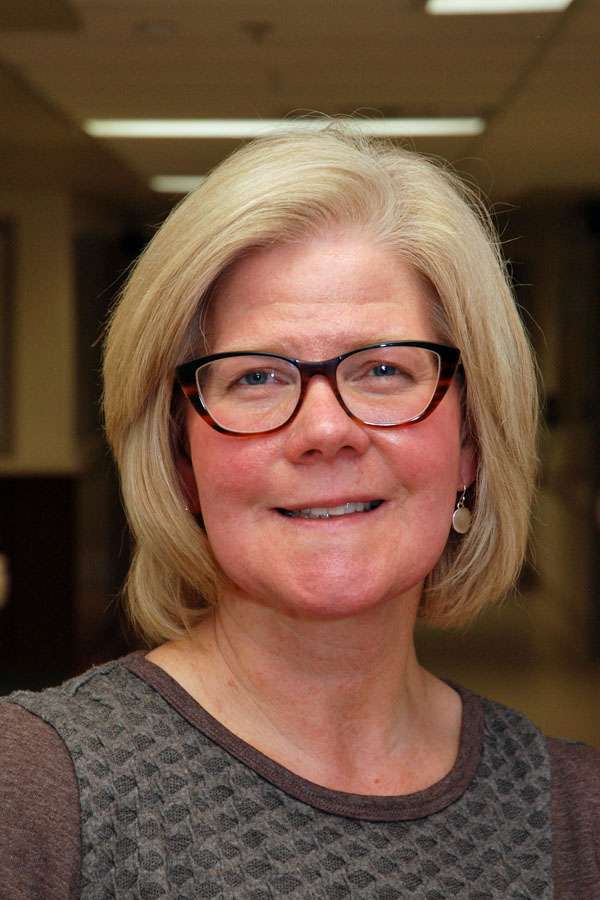 How did you get into social work?
I came into it by accident. I was a German major at university. My parents were getting a little distressed because I didn't know what I was going to do with my German major.
In my junior year, I started to volunteer at a psychiatric hospital. I played cards with people, I took them for walks. The social worker approached me a few months after that and said, "Have you ever thought about being a social worker?" I had no idea what it was, so she introduced me to it.
I spent the last year of university getting my BA in psychology and then went on to get my master's degree in social work.
Have all of your 27 years involved mental health social work?
I've tried different things. I've done palliative home care. I've done a lot of hospital social work such as the emergency department and medical floor discharge planning. I was the first emergency department social worker at Guelph General Hospital in the early 2000s.
I've run a youth mental health custody unit. I've specialized in children and adolescent mental health as well as gerontology. I've developed a court social worker program for youth and provided emergency social work intervention for domestic violence and sexual assaults. The joke in emerg was, "Ask Shelley, she's done a bit of everything."
I thought it was going to look terrible on my resume, all of this moving around between programs. But it actually in the end was a really good thing. I had a different job every four to five years. I probably have a good 20 years ahead of me.
Your current role has you managing a number of outpatient mental health programs as well as the withdrawal management centre. How do you shift gears between different programs?
That's the beauty of the job, I love that. Ten balls are always in the air. That's why I was interested. It takes a lot of juggling and running around. 
Most of my day is spent on  urgent operational work, then I try very hard to get to other important but less urgent tasks. I love the speed, urgency and pace of my job.
Do you have patients in one of your programs who might benefit from care in other services?
Yes, so what we're trying to do in withdrawal management is better connect that program with our psychiatric services. So if a person comes into withdrawal management and is experiencing difficulty with their mental health, we try to connect them with our out-patient psychiatric services such as Hazelglen, day hospital or the rapid response program.
What's your goal in for outpatient mental health?
One of the things I'm very interested in is educating everyone in this community about what we can offer for outpatient services, so people don't have to unnecessarily come to crisis or emergency. They can go to their family doctor and access all of our services just with a visit to their family doctor. That's a lot less stigmatizing and stressful. I'm making appointments with public health, probation officers and our crown prosecutor.
I have such a love for this hospital and it's really grown. Coming into this job, I feel so engaged with the hospital. 
Learn more about GRH's mental health and addictions program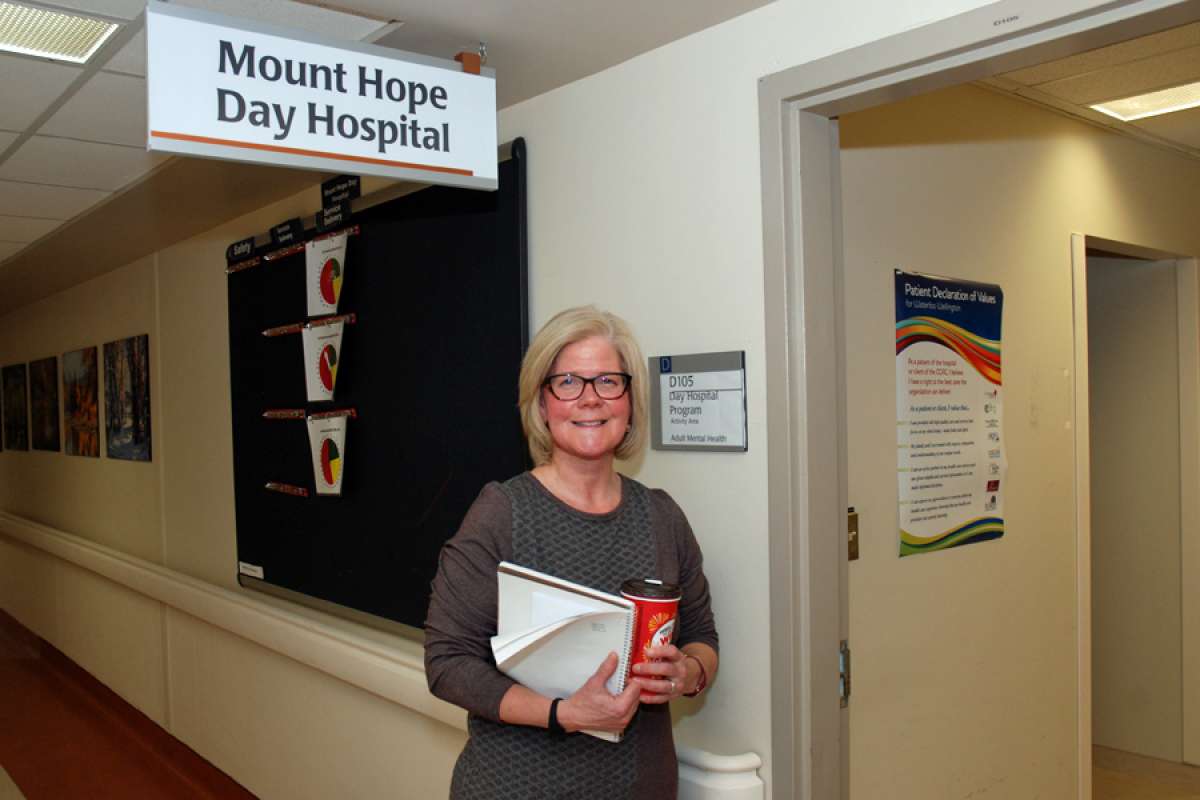 More GRH Stories