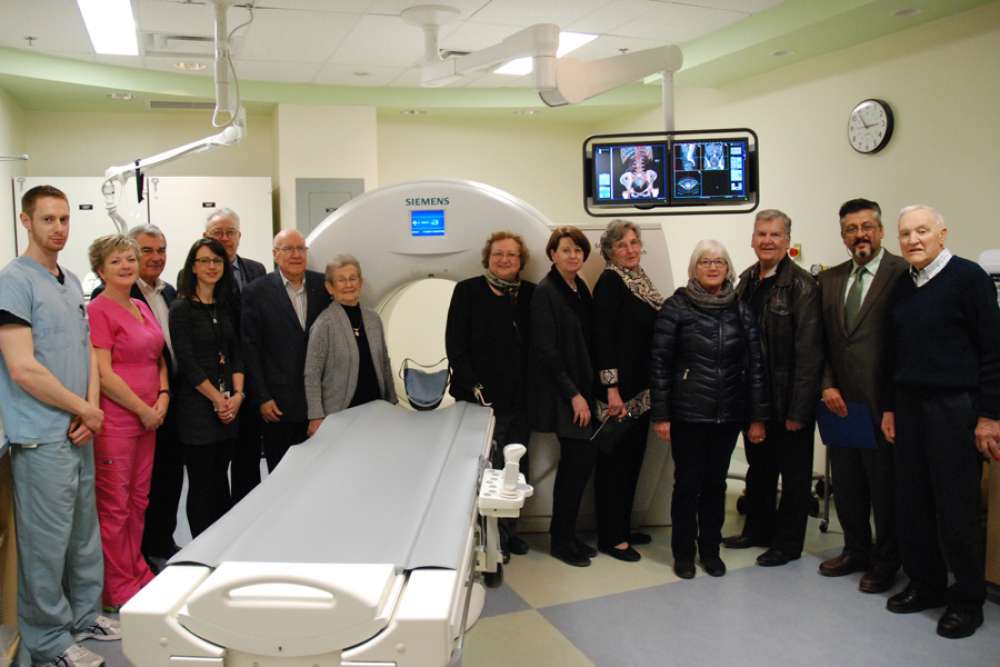 We welcome requests for tours within the context of our responsibilities to provide patient care and protect the privacy of those for whom we are caring.
The hospital considers a tour to be an opportunity for an individual or a group to participate in a guided exploration of a hospital program or service which does not involve:
Direct patient care;
Escorting a patient to receive care services;
Visiting a patient;
A meeting to conduct a business opportunity or partnership involving the hospital; and/or
An educational opportunity organized by the hospital or an affiliated service.
If you have a tour request, please contact GRH's communications department at 519-749-4300 extension 2788 or email info@grhosp.on.ca as early as possible with the following information:
The date and time for the proposed tour;
The purpose of the tour;
Specific areas you would like to visit during the tour;
Numbers of participants;
Accessibility needs; and
Any needs related to documenting a tour (e.g. photography, video or audio recording).
We will then work within the hospital to determine:
How we can accommodate a tour without impacting patient care and privacy;
Scheduling and tour guides;
Infection prevention and control needs; and
Privacy and security requirements.
Tour participants will be required to complete a privacy pledge before the tour begins.
Please note: for new parents, GRH is no longer offering tours of our childbirth program because of the very busy nature of the program and the need to maintain the privacy of patients. We offer a pre-birth virtual tour on youtube (opens in a new tab)

While GRH will make every effort to accommodate groups requesting a tour, GRH has the exclusive right to decline conducting a tour or cancel a previously-arranged tour.