Grand River Hospital's regional cancer centre opened in Kitchener, Ontario in September 2003. We are proud to serve the more than 700,000 residents of Waterloo Region, Wellington County and surrounding areas.
The cancer centre, located in The Balsillie Family Building, is an integrated cancer program of Grand River Hospital, offering patients a full service and comprehensive cancer treatment and research centre. Areas of specialized care include chemotherapy, radiation therapy, clinical trials, inpatient oncology, supportive and palliative care.
 
We are the largest provider of systemic treatment and cancer surgery, as well as the sole provider of radiation treatment in the region. We are a leader in supportive care services that benefit both our patients and their families and include pain and symptom management, social work, nutritional counselling, spiritual care, physiotherapy and occupational therapy.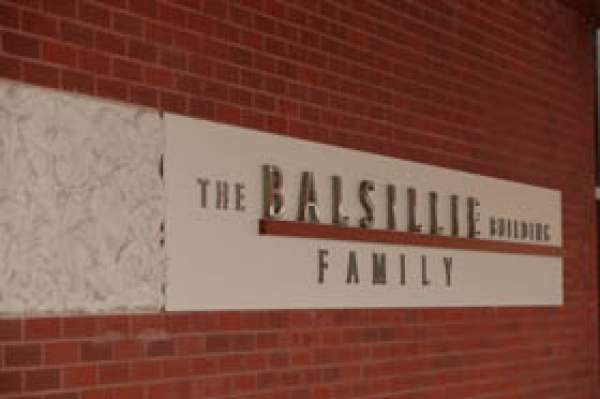 What is the Balsillie Family Building?
In 2001, Jim and Heidi Balsillie graciously donated $5 million to the One Voice, One Vision campaign. This fundraising campaign raised more than $44 million for our local hospitals for major redevelopment projects, including the Grand River Regional Cancer Centre. The Balsillie's donation was the largest gift ever made to health care in this region and is an outstanding example of leadership and commitment to helping people in the community.
 
In honour of their tremendous generosity, the Grand River Regional Cancer Centre building was named "The Balsillie Family Building" and opened its doors in September 2003.
 
Jim Balsillie was the chairman and co-chief executive officer of Research in Motion Limited (RIM, now BlackBerry), best known for its Blackberry handheld device.