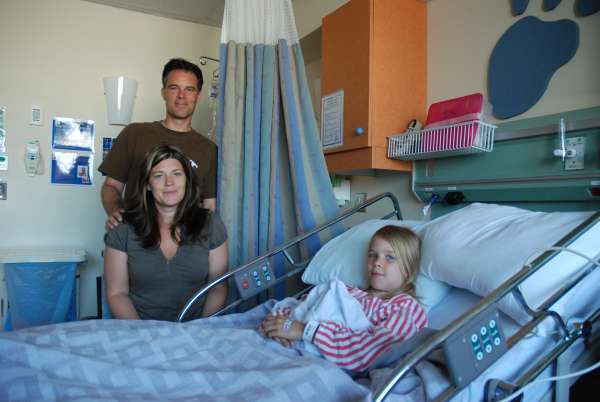 All visitors must sign in and out at the reception desk just inside the entrance on the unit. Parents are not considered to be visitors. One parent/caregiver should be with your child at all times. Please do not accompany your child if you are ill.
Visiting hours
Visiting hours are from 2:30 pm to 8:30 pm daily. Only two visitors per patient at any given time. Please respect space limitations and patient privacy by visiting only at the patient's bedside or in common areas. At times, we may need to limit visitors depending on the condition of the patient, or the medical procedures required.
 
Rest time is from 12:30 pm until 2:30 pm daily. Only parents/caregiver are allowed to visit during this time.  

Children visitors
Children are allowed to visit except in isolation rooms where only siblings may visit. All children visiting are to be supervised by an accompanying adult at all times.  

Visiting in isolation rooms
Please follow the instructions posted on the door to the patient's rooms. Staff can help you with this. PLEASE help us reduce the spread of infection by washing your hands well or using hand sanitizer before and after visiting patients, after using the washrooms and before eating.
Safety on the unit
To ensure that our patients are safe, the children's unit has controlled door access. To enter the unit, all parents/caregivers and visitors must pick up the phone, located on the wall outside the unit, and state their name, the name of the patient they're visiting and their relationship with the patient. It's important for us to know who is on the unit at all times. To assist us with this, we ask that when you enter or leave the children's unit, if someone follows you through the door please ask them to check in at the unit's reception desk or let a staff member know if the person does not check in.