PLEASE NOTE: Due to COVID-19, our visitor guidelines have changed. Click here for more information.
First, before you visit, we recommend you check with the hospital first to see where your loved one is receiving care as they may be at either our Freeport or KW campuses. You can reach us at 519-749-4211 and we can tell you more.

GRH now offers greater family presence through our new visiting guideline. Formal visiting hours are from 7:30 am to 8:30 pm, however, families and other partners in care are welcome 24 hours a day according to patient preference, condition and care needs.
As with any health facility, we have procedures in place to protect the health and safety of the people we care for, their friends and family, as well as our staff. Please help us by making sure you follow all the rules related to visiting.
Visiting guidelines:
Controlling the spread of infection: wash your hands regularly, cough or sneeze into your elbow, and avoid visiting if you are sick with a cold, influenza or a stomach virus.

Gifts: low-scent flowers are preferred, but please check before bringing flowers as some areas do not allow live plants or flowers. Latex (rubber) balloons are not permitted due to allergy reasons, although we welcome foil and Mylar balloons.
GRH is a tobacco-free hospital: GRH's buildings and grounds are tobacco-free. We want to promote healthy living, and minimize our community's exposure to the harmful effects of second hand smoke. Please help us by not smoking anywhere on hospital property.
For advice to quit smoking, please:

Speak with your care provider if you're a patient;
Visit our Health Care Centre Pharmacy at the KW Campus if you're a family member or friend of a patient;
Call the Smokers' Helpline at 1-877-513-1333 or visit the Smokers' Helpline website.
GRH is a scent-free environment: GRH is committed to providing a safe, healthy and comfortable environment. Patients, staff and visitors may be affected when they have sensitivities or allergies to chemicals contained in scented products. Scents and fragrances may cause additional discomfort or adverse effects to patients who already feel unwell. To minimize exposure within the hospital, all visitors are asked to refrain from the use of scented products (e.g. colognes, aftershaves, perfumes, hand creams, body lotions, deodorants, hair products, air fresheners, essential oils, cleaning products, and laundry products) and the delivery of strongly scented flowers.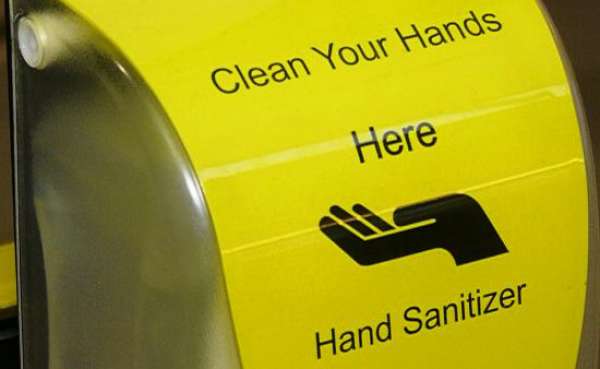 Please protect yourself and your loved ones.
Please don't visit the hospital if you have cold or flu symptoms (i.e. fever, cough, sore throat or runny nose), unexplained gastrointestinal problems (i.e. upset stomach, vomiting or diarrhea) or open wounds, sores or rashes. And when you're here, clean your hands often!
Staying safe: protect yourself and patients from infections