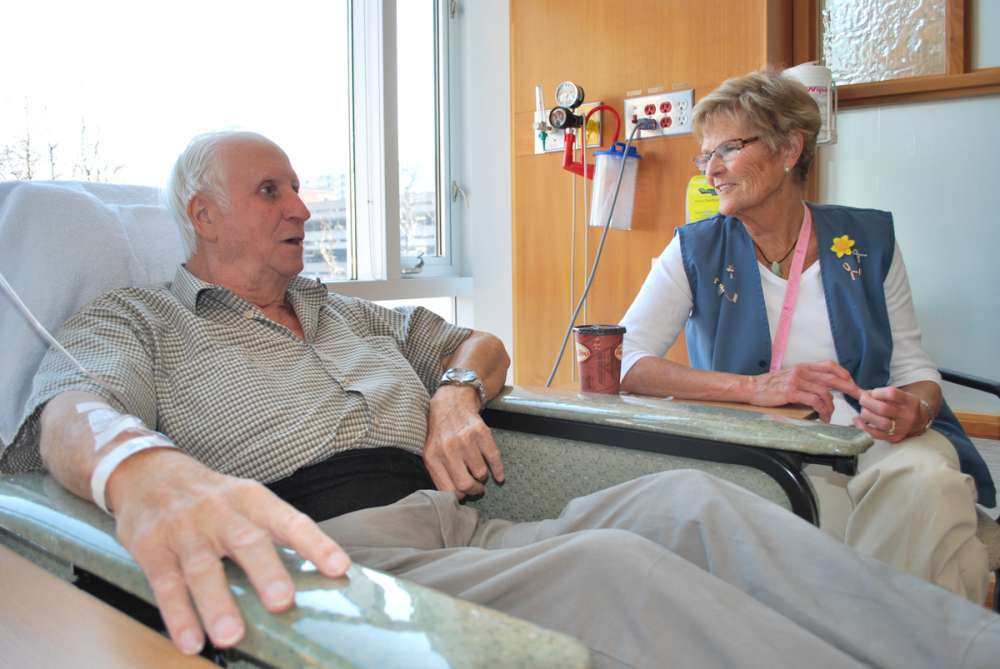 Hospitals have health and safety requirements to support our patients, care providers as well as our volunteers.
We have prepared this list of frequently-asked questions to help prepare you for health screenings in which you'll be asked to take part. This includes tuberculosis skin testing and proof of immunizations.
Why do I need to see employee health and wellness?
For patient safety, Grand River Hospital's employee health and wellness department (EHW) is required to review and confirm the immunization status of all volunteers that interact with patients.
How long is my appointment with EHW?
Usually 10 to 15 minutes per appointment, up to a maximum of four appointments scheduled over a period of about two weeks.
How do I book an appointment?
Call EHW at the KW Campus 519-749-4300 ext. 2300. You can also visit our office on 9B9 at the KW Campus Monday to Friday 7:30am – 3:30pm.
Appointments need to be booked at least two weeks in advance; no drop-in appointments are available. You can also leave a message and EHW will contact you to set up your appointment time.
What do I bring to my appointment?
Bring all immunization records you may have regardless of date. (Canadian or otherwise).
What if I don't have any records?
If you have worked or volunteered at another hospital, or are attending school, that institution may have immunization records for you.
Please make every attempt possible to obtain these before meeting with us.  You can also contact public health and they will email you your records.
If you have no records, Employee Health and Wellness will send you to our onsite lab for blood work to determine if you are immune.
Q: What immunizations are required?
Two doses of MMR vaccine (given on or after 1st birthday), or documented lab evidence of immunity to Measles, Mumps and Rubella. 
Two doses of Varicella Vaccine (chickenpox), or documented lab evidence of immunity to Varicella.
Documented current two-step negative TB skin test; OR, documented previous negative two-step TB skin test PLUS a documented recent one-step TB skin test done.
NOTE:  The two-step TB skin tests must be one to four weeks apart.
What if I have a documented history of a positive TB skin test? 
EHW would require proof of the positive TB Skin test along with a negative chest x-ray. As long as you do not have any symptoms of TB, annual chest x-rays are not required.
What if my TB skin test done at GRH is positive?
An EHW Nurse will counsel you about next steps and advise you to follow up with your physician for assessment. Your physician will order you a chest x-ray. The chest x-ray results must be faxed to the EHW for you to get clearance to volunteer. All positive TB skin tests are reportable to the Region of Waterloo Public Health.
Do I need my health card?
No.
Is there a charge for the immunizations?
Not at this time.
How will volunteer resources be notified of my medical clearance to volunteer? 
Once you have met all medical requirements, employee health and wellness will notify the volunteer department via email.
When the time comes, can I get a flu shot through EHW?
Absolutely!  The annual flu shot is available through employee health and wellness usually starting mid to late October. 
There are lots of sick people that come to the hospital. How can I keep myself healthy?
The number one way you can keep from spreading or catching germs is to wash or sanitize your hands frequently!
What should I do if I don't feel well when I'm supposed to come in for a volunteer shift?
Please don't come in to volunteer if you feel unwell. Once you are feeling better, and have been symptom free for 24 hours, you can return to your volunteer shift.  If you wake up ill on the day you are supposed to volunteer, please contact your service area to let them know you will not be in.
If you have any further questions, please don't hesitate to call and speak with an employee health nurse at 519-749-4300 ext. 2300.