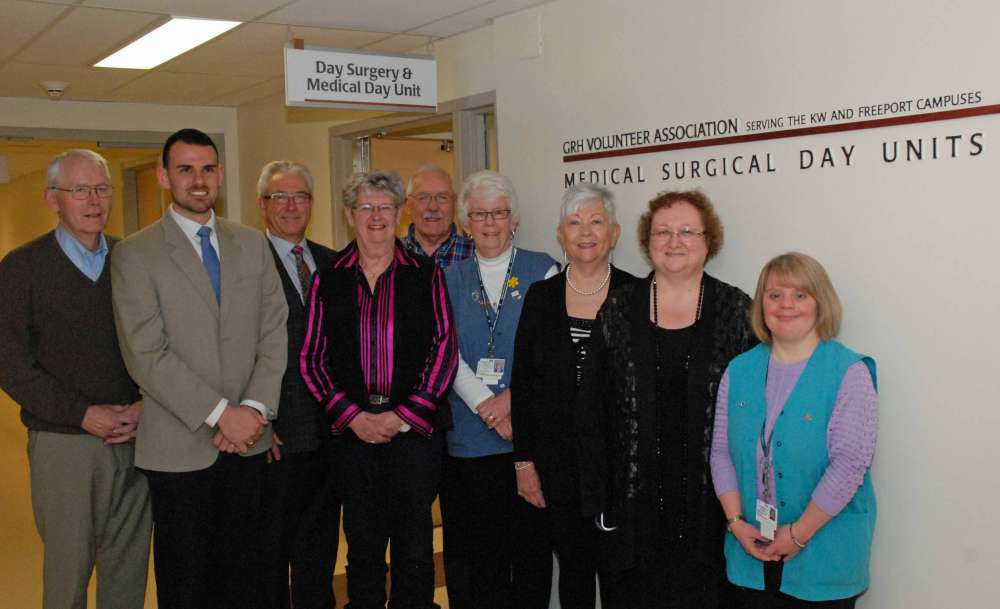 The Grand River Hospital volunteer association is a not-for-profit corporation affiliated with Grand River Hospital. We are motivated to support the KW and Freeport campuses, as well as Grand River Hospital's regional cancer centre.
The volunteer association provides supplementary and direct patient services, as well as financial support that we generate from our two gift shops and Tim Hortons franchises.

Financial support to all sites is provided through donations from the volunteer association to the Grand River Hospital Foundation.
For more information, please contact any board member at 519-749-4300 ext. 3904