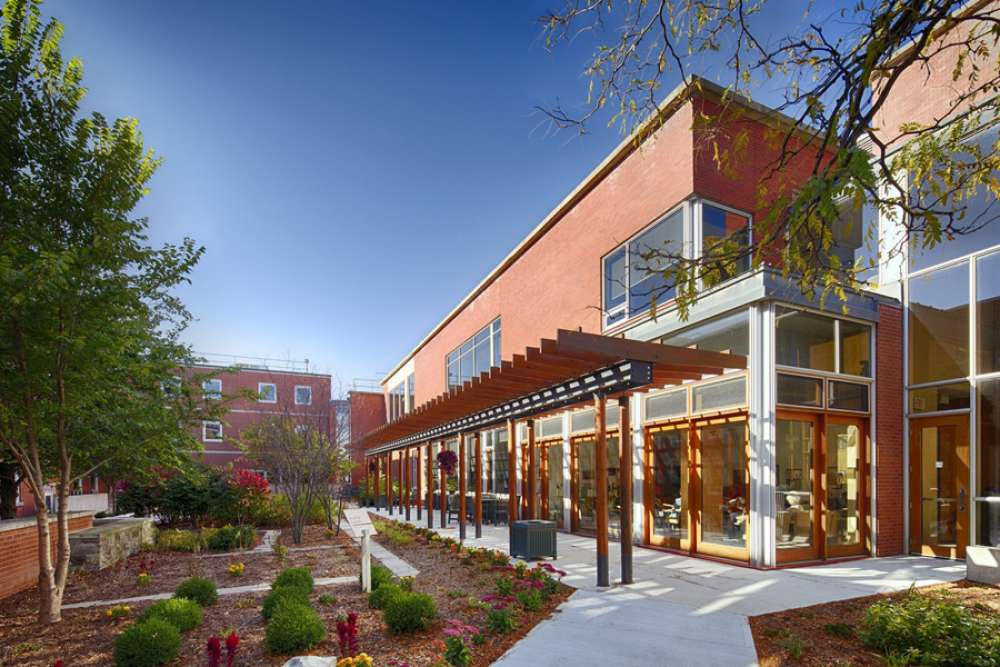 Thank you for your interest in volunteering with Grand River Hospital. While we are currently not able to welcome new volunteers on site during the pandemic, there are still many ways you can engage and support our community and Grand River Hospital!

If you are looking to donate your time, skills, and passion for health care in the Kitchener Waterloo region during this pause in our on site volunteer programs, you can become a Grand Champion with Grand River Hospital Foundation! Our Grand Champions create meaningful impact every single day in our community, hospital, and every aspect of what Grand River Hospital is.
Grand River Hospital Foundation is currently offering safe, remote, and engaging roles for our volunteers to support. If you are interested in learning more and getting involved, please visit www.grandchampion.ca
Please read more if you would like to learn more about the on site volunteer roles at our Cancer Centre, and check back to see when on site volunteering can resume.

Click this button to apply for a volunteer position at GRH's Regional Cancer Centre.
Front desk: (Monday through Friday 8:00am-12:00pm and 12:00pm-4:00pm)

Friendly and active individuals required to provide excellent patient service to people living with cancer and their family members/friends, by providing information and escorting people to their destination in a courteous and helpful manner. Tasks include teaching patients how to complete their "your symptoms matter" (YSM) assessments; connecting with patients and their families to help them feel comfortable; interacting with the various volunteer drivers who bring our patients to the centre; running health records to various areas in the cancer centre, and completing mail runs.
Clinics/YSM: (Monday through Friday 8:00am-12:00pm and 12:00pm-4:00pm)
Patients are routinely seen by their oncologist and/or nurse in the clinics for their first time visit and routine follow-up appointments. The primary role of volunteers in this area is to assist patients with completing their YSM and to connect with patients and their families to help make them feel welcome and comfortable.
YSM stands for Your Symptoms Matter and is a computerized self-assessment tool consisting of the 10 most common symptoms experienced by cancer patients. YSM allows the nurse/doctor to better understand patients' symptoms and concerns. Volunteers educate patients about YSM and teach them how to enter their symptoms via the many YSM kiosks in the Cancer Centre.
Radiation therapy suite: (Monday through Friday 8:30am-12:30pm and 12:30pm-4:30pm)
In the radiation therapy suite, patients receive radiation treatments which usually last about 15 minutes. The main focus of this role is to assist patients with completing their YSM survey, and assisting staff with non-medical support roles in the radiation suite.
Chemotherapy reception: (Monday through Friday 8:00am-11:30am)
The volunteer's main function is to provide assistance to staff by supporting patients who are receiving chemotherapy in a non-medical role by greeting and orientating patients to the processes, assisting patients with YSM, supporting the chemo suite and other assigned duties.
Chemotherapy suite: (Monday through Friday 8:00am-12:00pm and 12:00pm-4:00pm)
In the chemotherapy suite, patients receive chemotherapy treatments which last anywhere from 15 minutes to several hours. The main focus of the volunteer role is to spend time listening and chatting with patients and to help make the them feel comfortable by offering refreshments, warm blankets and reading material.
Inpatient oncology: (Monday through Friday 10:30am-1:30pm)
The inpatient oncology unit (on the sixth floor of GRH's KW Campus) provides treatment and care for patients with various forms of cancer. The volunteer's focus is to visit with patients who are admitted to the hospital. This position requires individuals who are mature, self-directed and comfortable around sick people. From time to time, volunteers will be supporting palliative (dying) patients and their family.
Resource Centre: (Monday through Friday 8:30am – 12:30pm and 12:30pm to 4:30pm)
The J. Wesley Graham Resource Centre provides patient education material on various aspects of cancer and support services in the community. Volunteers assist with the operation of the centre, and helping patients, their family members, friends and staff in locating appropriate resource materials.
Patient and Family Advisory Council (PFAC)
The Patient and Family Advisory Council (PFAC) provides an opportunity for patients, families and caregivers throughout the region to share their stories and participate as partners in planning services and systems to improve the patient experience. As a member of PFAC, you have an opportunity to sit on committees and projects and advise on a variety of focus areas based on patient experience and education. It is an excellent opportunity to represent the voice of those touched by cancer. You must be a current or former cancer patient, family member, or caregiver willing to join the PFAC for a three year term, minimum 18 years of age, and a resident of Waterloo Wellington.