Posted: February 29, 2016
Slidshow Gallery: Press the tab key to access slideshow navigation, then use the arrow keys to navigate between slides, and use the tab key to access the current slide content.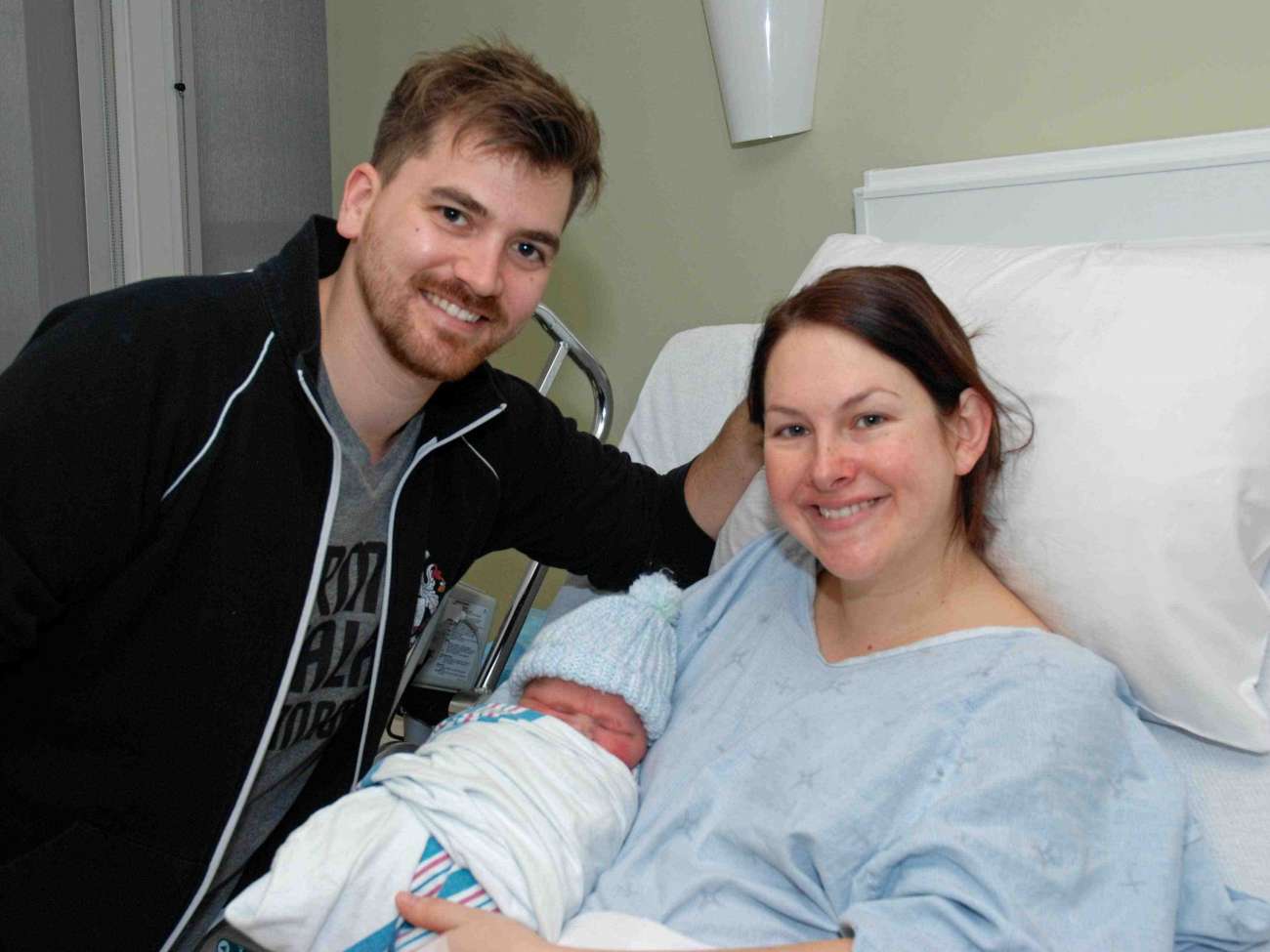 The O'Donovan family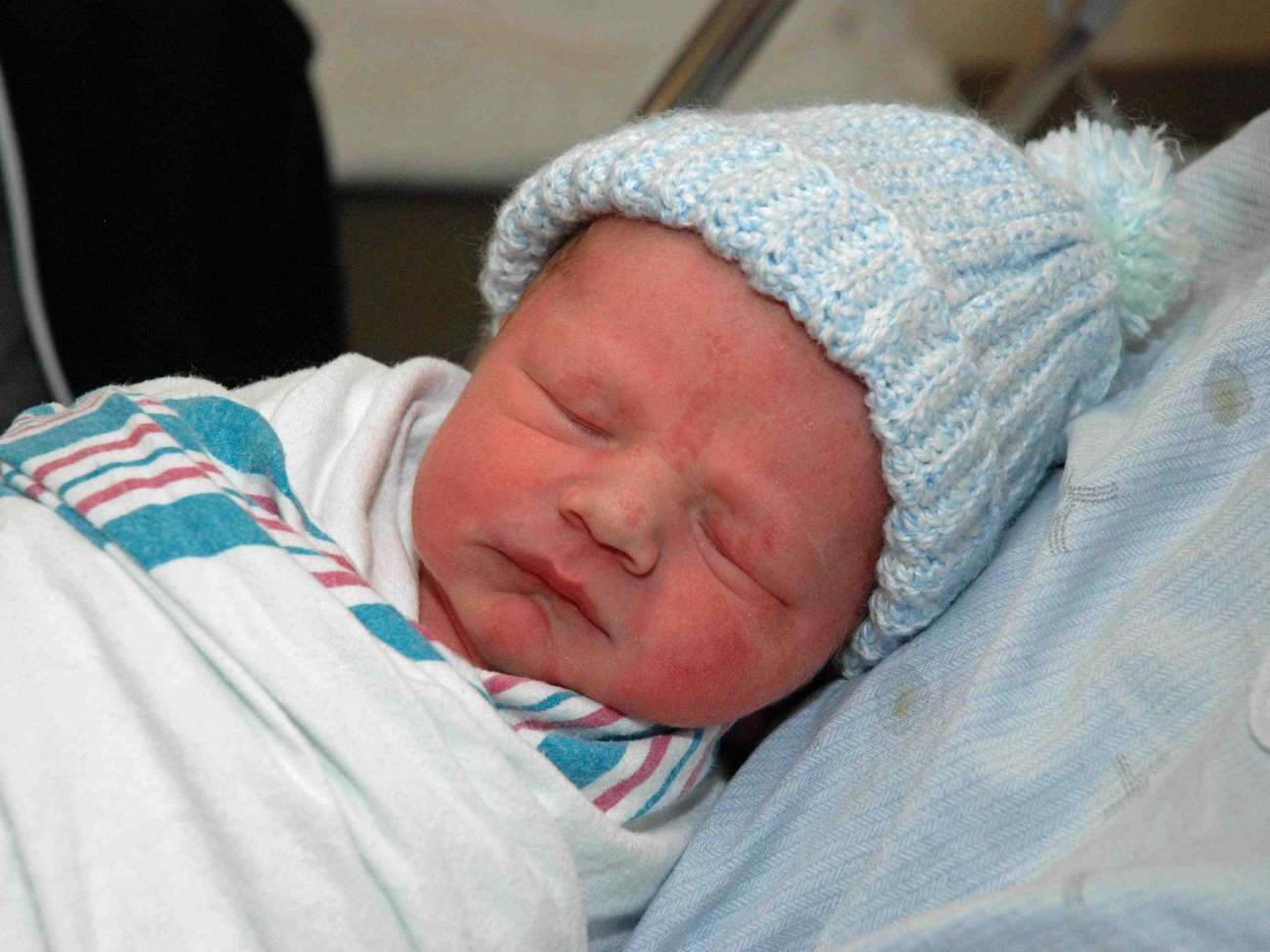 Caelan, a leap year baby boy.
GRH's childbirth program is a busy place, even on a day that comes only once every four years!
The hospital was pleased to welcome Caelan O'Donovan among its leap year baby arrivals. Caelan was born at 11:46 in the morning to parents Telka and Patrick.
Caelan spent most of his first day relaxing with his parents, being photographed and taking part in media interviews. He'll meet his big brother Finnian very soon.
Congratulations to the O'Donovan family and your new addition!
Telka and Patrick look forward to celebrating Caelan's first birthday on February 29th... 2020 :)