Are you a new cancer patient, or do you know someone who is? Click this link to our new patient orientation video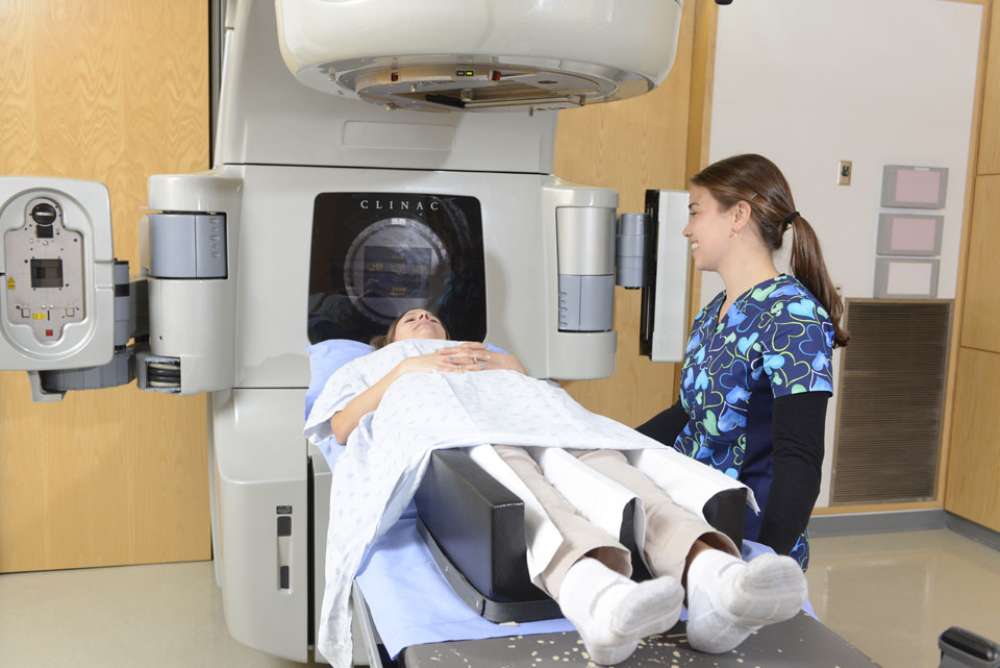 Grand River Hospital's (GRH) oncology program consists of the Grand River Regional Cancer Centre (GRRCC) and inpatient oncology.
The GRRCC is located in the Balsillie Family Building, next to GRH's KW Campus at 835 King Street West in Kitchener. We are open Monday to Friday from 8:30 am to 4:00 pm.
We are a full service cancer treatment and research centre. Our specialized areas of care include chemotherapy, radiation therapy, clinical trials, supportive care, inpatient oncology and palliative care.
Parking
Our KW Campus has several parking options for you depending on the length of your cancer treatment and/or hospital stay. Click here to view our various parking options.
Contact Us
If you're a patient and would like to make an appointment change or need to contact a member of your health care team, please call us at 519-749-4380.
If you have a medical emergency after 4 pm, on a weekend or on a holiday, please go directly to the emergency department at Grand River Hospital or to your local hospital.
Patient and Family Advisory Council
Are you a former patient and looking to help transform the patient experience? Learn more about our Patient and Family Advisory Council and how you can make a difference in the care we provide.
Inpatient Oncology
The inpatient oncology unit is located on the sixth floor of Grand River Hospital's KW Campus (with access to the cancer centre).
Patients sometimes need to be admitted to the inpatient oncology unit for their cancer treatment or because of the side effects related to their treatment or cancer. The length of stay will depend on the needs of each patient.
The inpatient oncology unit has a team of health care professionals including physicians, specialized oncology nurses, pharmacists, social workers, physical and occupational therapists, CCAC workers, dietitians, a spiritual care provider and clerical support.
Treatment closer to home
Community cancer clinics across the region allow patients to receive some of their care (which may include chemotherapy) closer to home. Find out if there is a location near you.

Contact
You can reach the inpatient oncology unit by calling 519-749-4300, extension 2175.
Visiting
News and stories from GRH's cancer program