Updated on: Sep 14, 2022
Types of Cancer Appointments
Coming to the cancer centre for the first time might feel scary. It's normal to feel anxious or nervous before your first visit.
When you get here, know that there will be volunteers and staff ready to greet you and help you find your way. You can ask for help at any time.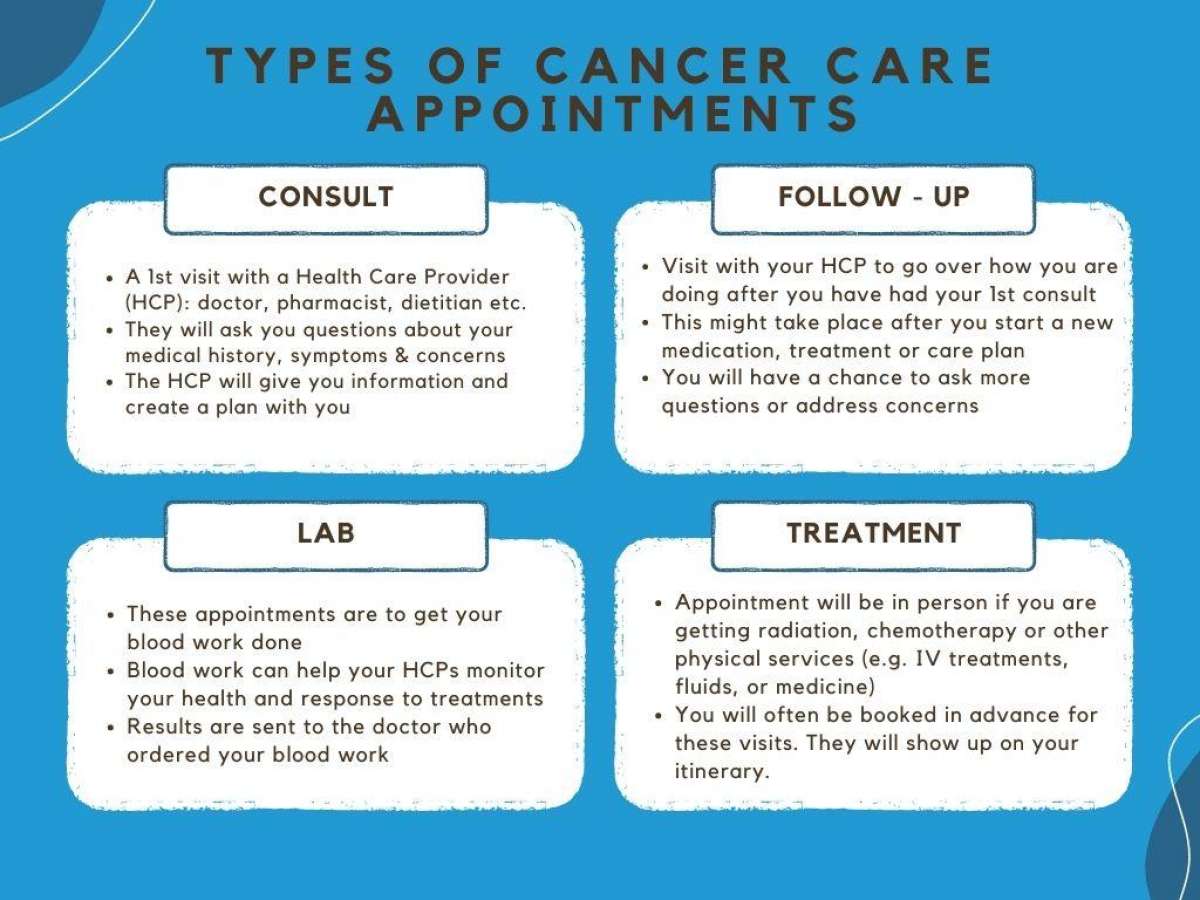 Where will I have my 1st appointment?
You might have your 1st appointment (sometimes called "consult") at:
Both of these locations have medical oncologists and radiation oncologists on staff to support your cancer care. The location of your first appointment is often based on where you live and/or the type of cancer you have (certain oncologists treat certain types of cancer).
The Waterloo Wellington Regional Cancer Program aims to provide care closer to home. This means that we want you to have your cancer appointments and treatments at our partner sites that are closest to you. Learn more about care closer to home.
Prepare for Your Appointments
Do you need help getting to your cancer appointments?
Get ready for your 1st appointment.
A list of questions you might want to ask your health care team.
What should you expect during your appointments?
Learn about the basics of what to expect for a lab appointment.