Updated on: Aug 31, 2022
Community Support Programs
Community supports are available to you around the Waterloo Wellington region. These programs are ran outside of the hospital and the Waterloo Wellington Regional Cancer Program.
Community Support Programs:
Can be free, while others might have a cost
Can be online or in person
Might need you to sign up ahead of time
Hopespring
HopeSpring is a community-based organization committed to empowering those whose lives are impacted by cancer to improve their emotional, physical and spiritual well-being.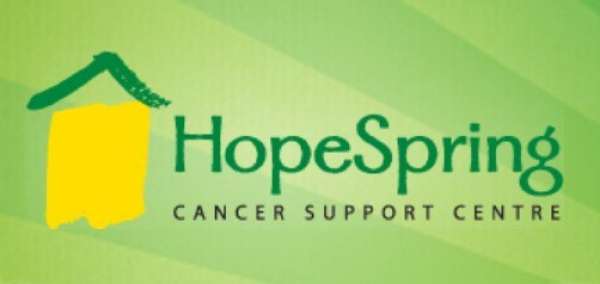 Hopespring offers:
Cancer care counselling
Peer Support Groups
Yoga
Meditation
Art
Reflexology/Reiki
Gentle Exercise (Qi Gong, Tai Chi)
There are many other programs and services found on their website and updated on their program calendar:
Program Calendar for Hopespring Cancer Support Centre
Look Good Feel Better
A charitable program in Canada who's goal is to help people manage the appearance-related side effects of cancer and it's treatment.

They provide free online or in person classes on topics like:
skincare and cosmetics
wigs and hair alternatives
breast forms and garments
Look Good Feel Better also has specific programs for teens and men.
The programs are led by expert volunteers in small group settings.
Look Good Feel Better Workshop Search
Canadian Cancer Society Information Specialist
Cancer can be difficult to understand and coping with it can be stressful. It can help to talk to someone you can trust to give you current, reliable information. Our Cancer Information Helpline is a national, toll-free service for people with cancer, their caregivers, their families and their friends, as well as the general public and healthcare professionals. We'll take all the time you need to answer your questions and give you information about:
cancer treatment and side effects
clinical trials
coping with cancer
emotional support services
prevention
help in the community
complementary therapies
CONTACT INFO
Phone: 1-888-939-3333
Available Monday to Friday
English, French and interpreter services available.
---
Supports Near You
LOCATION
GROUP
CONTACT
Waterloo Wellington Region

(Cambridge, Guelph, Mt. Forest, Fergus, Palmerston)
Waterloo Regional Myeloma Support Group
Susan McDowell. waterlooregionsupport@myeloma.ca
Prostate Cancer Support Group of Waterloo Wellington
Website
info@pccn-waterloo-wellington.ca

Ostomy Canada - Kitchener Support Group
www.ostomycanada.ca
opsg.kw@gmail.com
519-895-6094

Run by:
Mr. Josh Gohl BScN RN NSWOC WOCC(C)

Waterloo Wellington Self Management Program
www.wwselfmanagement.ca
UW-WELL FIT
Ask your oncologist for a referral

If you have questions e-mail fitness@uwaterloo.ca
Mount Forest
Cancer Patient Services

A charitable organization in Mt. Forest that offers services (including transportation) to cancer patients.
Cancer Care Coordinator

www.cancerpatientservices.ca

519-323-0255

CArmstrong@mountforestfht.com
Other Support Options and Programs