Posted: April 8, 2016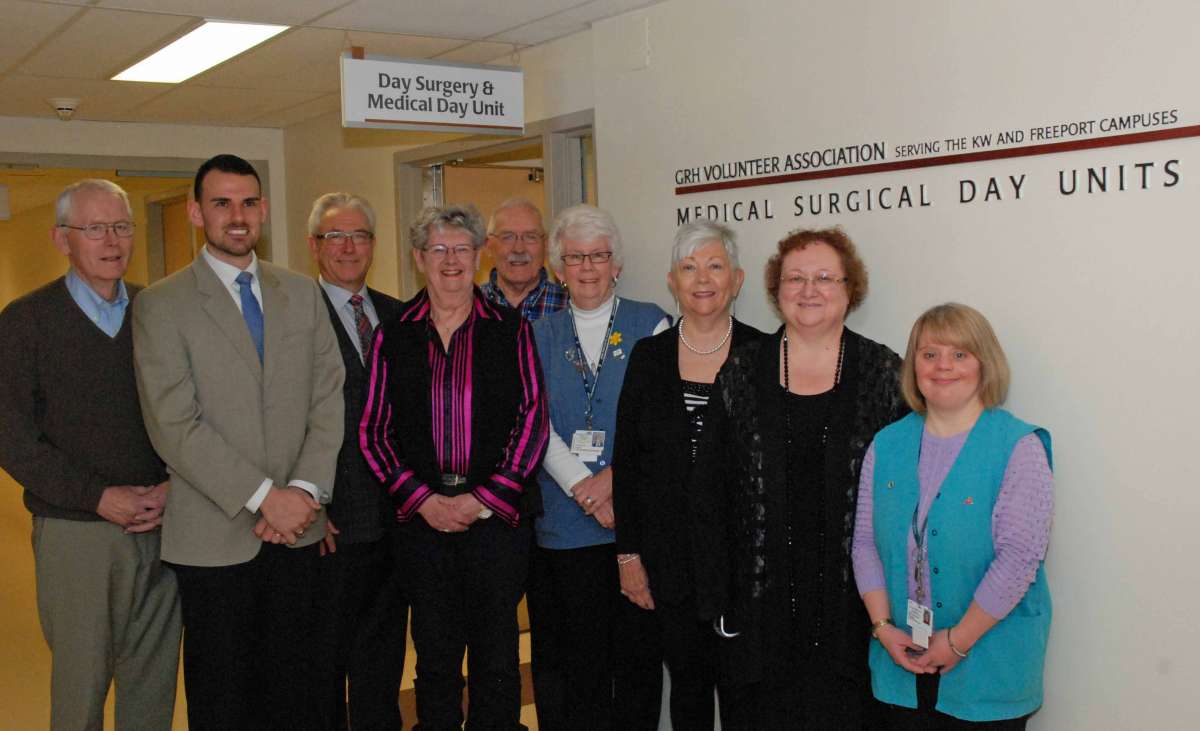 To kick off National Volunteer Week from April 10th to 16th, Grand River Hospital (GRH) and Grand River Hospital Foundation (GRHF) are honouring the Grand River Hospital Volunteer Association (GRHVA) for their outstanding contributions to patient care.

Grand River Hospital's medical surgical day units at the KW Campus will be named in honour of the Grand River Hospital Volunteer Association.  The medical surgical day units treat more than 240,000 patients annually at GRH, providing outpatient minor procedures to patients. The naming recognizes nearly $5 million in contributions to patient care equipment generously donated by the GRHVA since 1988.
"Our volunteers greet patients at our front entrances, bring them to their appointments, stand by them in their hours of need and contribute to compassionate care. This naming is a token of our appreciation to the volunteers who so tirelessly give their time to make patients' experiences better," said Malcolm Maxwell, GRH president and CEO.
GRH has 1,000 volunteers at its Freeport and KW campuses and the Grand River Regional Cancer Centre. Together, they provide more than 75,000 hours of support every year. In addition, the GRHVA contributes net proceeds from its hospital-based businesses back to the hospital to help buy new patient care equipment. The association owns and operates the hospital's gift shops as well as the KW Campus Tim Hortons location.
"We are extremely grateful to the Grand River Hospital Volunteer Association for its passionate support," said Tracey Bailey, president and CEO of GRHF. "They are one of our top five donors and the lead donor to the current CT Scanner Campaign. The GRHVA supports our greatest needs ensuring we have wheelchairs, beds, surgical equipment and dialysis machines – the unsung but vital tools of exceptional patient care."
"The commitment of our volunteers is simply stunning. I have never known a more selfless group of people who give their time so freely to support patients. The spirit of volunteering is a pillar at GRH's campuses, and we're thankful to have eager, young volunteers joining our veteran volunteers to continue this tradition of giving," said Bobby Thompson, president of the GRH Volunteer Association's board of directors.
The Volunteer Association includes 88 volunteers who have served the organization for over 20 years and two who are in their 49th year of service at GRH.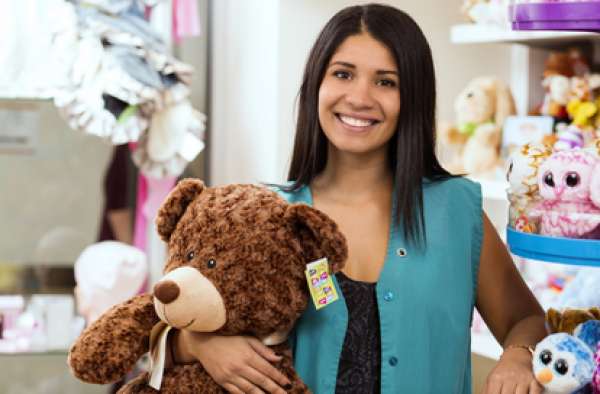 Volunteer and make a difference
GRH has nearly a thousand volunteers who help enhance patient care. Join us and make a difference!
Learn how to become a volunteer.