When you come to the hospital, it's important to know what to bring or how to prepare for receiving care.
In all cases:
Please bring your Ontario Health Insurance Plan card and/or additional insurance information (such as a workplace or private insurance plan);
Please bring your current medications you are taking in their original containers;
Please bring the name of your family doctor. They may need to know about your stay to continue your care when you go home;
Please bring your canes, walkers, wheelchairs, hearing aids, dentures, eyeglasses, or any other aid you use;
We recommend checking with your care provider first before eating and drinking. Food or drink can impact certain test results or procedures; and
Have on hand a small amount of money for payphones, retail food services, vending machines, parking and/or the gift shop. We do not recommend bringing large amounts of money or valuables.
Scent and fragrances can cause discomfort and even allergic reactions for patients, families and care providers. Whenever you come to GRH for care or to visit, please don't wear or bring in scented products (e.g. colognes, aftershaves, perfumes, hand creams, body lotions, deodorants, hair products, cleaning materials, strong-scented flowers etc).
For clinic appointments, like a test, an emergency department visit or a day procedure:
You may wish to arrange for child care if possible rather than bringing children to the hospital if they're not receiving care;
You may want to bring some reading material or activities to stay occupied during any waiting;
You may need a support person to help bring you home, especially if your visit involved sedation or an anesthetic. Please have their contact information available.
If someone is driving you home, please ask them to have a vehicle that you can easily get into and out of. This is especially important if you have limited mobility or a broken limb.
For a stay that is overnight or longer:
Bring toiletries including a toothbrush, toothpaste, hand soap, shampoo, tissues, deodorant, nail clippers, a razor and cream, and a comb and brush. Do not use powders and aerosol sprays in the hospital as they may trigger the fire alarm. Due to patient and staff allergies, fragrance-free products are required.
You may wish to bring your own pajamas, a robe, slippers, and your own pillow.
For longer stays (such as at our Freeport Campus) you can bring personal street clothes to wear. Bring comfortable, soft, loose-fitting clothes such as tracksuits as well as warm socks and comfortable shoes with a non-skid or rubber sole to help prevent falls. Storage space is limited.
Please check with nursing staff regarding the use of electrical items. Electrical items must be CSA approved and be inspected by Grand River Hospital maintenance staff prior to use. Please leave any items with nursing staff to have inspected.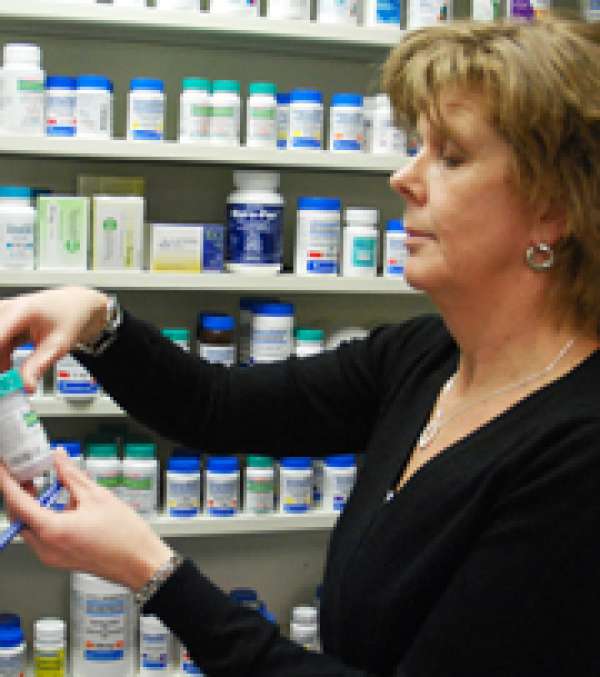 Before you go home, fill your prescription and support GRH
GRH's Health Care Centre Pharmacies provide expert pharmacy advice and is owned and operated by GRH, with net profits helping advance exceptional care at the hospital. Visit us:
KW Campus lobby: Monday - Friday 8:30 am to 6:00 pm
Cancer Centre: Monday - Friday 8:30 am to 5:00 pm
Visit the Health Care Centre Pharmacy page