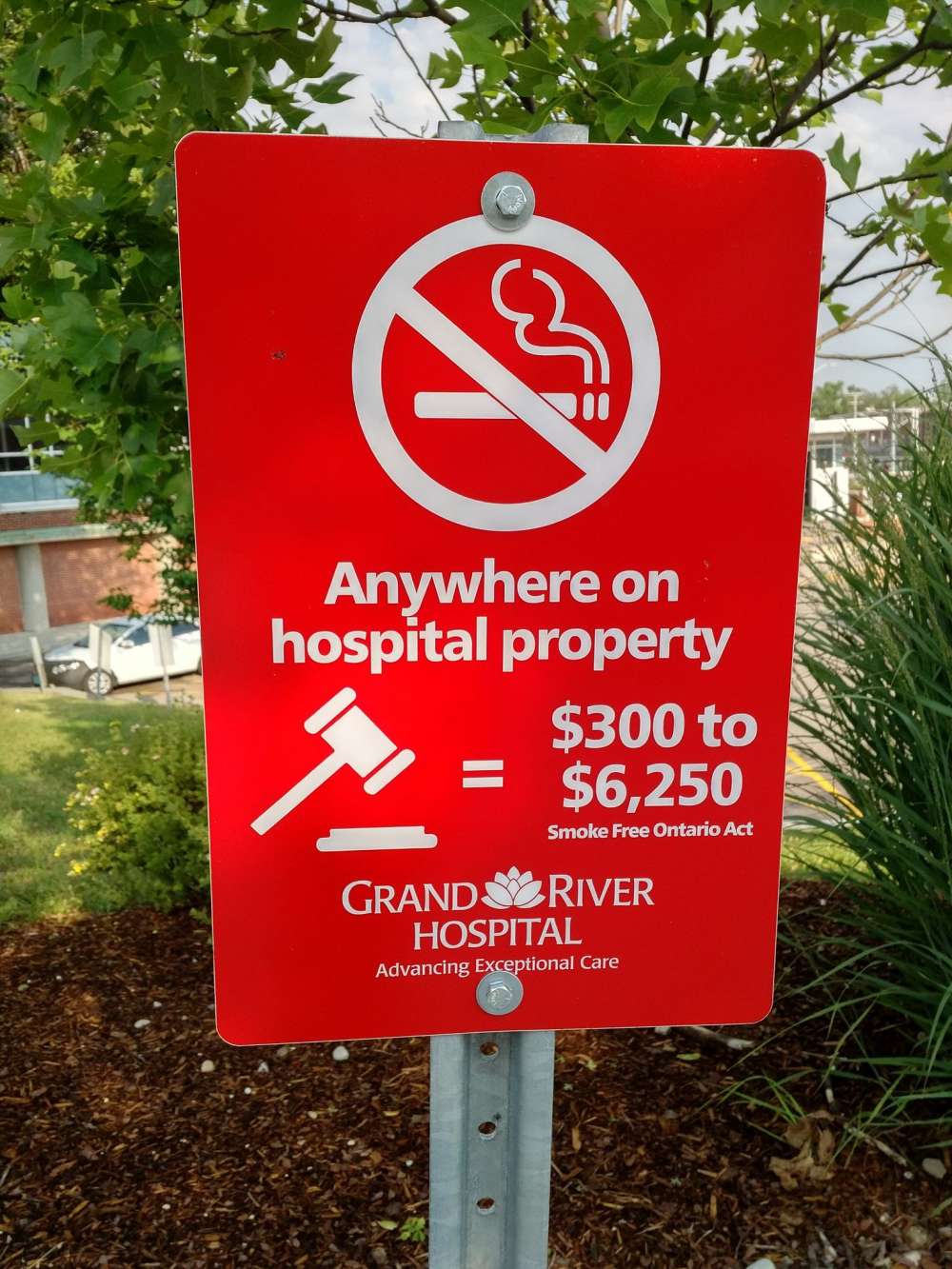 Tobacco use is the single leading cause of preventable death in Canada.
GRH is proud to be a tobacco free hospital. We started in April 2013 with our tobacco free hospital policy. Ontario law has come into effect in January 2016 requiring all hospitals to be tobacco and smoke free.
Please don't smoke anywhere on hospital property. This includes inside your vehicle.
If you want to smoke, please do so off the property. And please light up when you are off the property, not on your way there.
For advice to quit smoking, please:
Speak with your care provider if you're a patient;
Visit our Health Care Centre Pharmacy at the KW Campus if you're a family member or friend of a patient;
Call the Smokers' Helpline at 1-877-513-1333 or visit the Smokers' Helpline website (opens in a new window).