Posted: June 12, 2017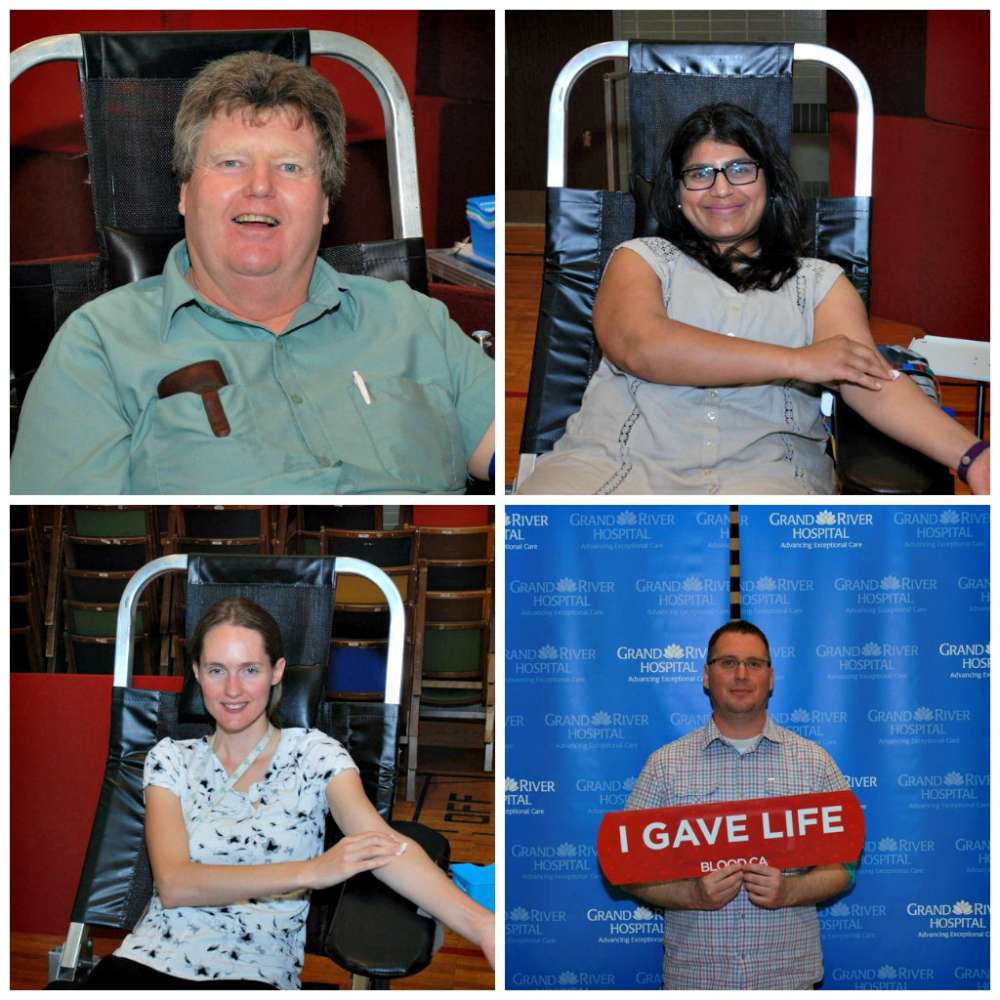 Grand River Hospital was the top hospital in the province in May for making life-saving blood donations for patients.
GRH won Canadian Blood Services' latest Ontario Hospital Challenge. GRH donors gave 133 units in May, with a per capita donation rate of greater than four per cent. 46 new donors came out to give the gift of life.
Across the province, staff from 15 participating hospitals gave a total of 342 units during the challenge month.
GRH has been a partner for life with Canadian Blood Services since 2009. For the past three years, the hospital has placed second out of participating Ontario hospitals by raising more than 250 units of blood annually.
Patients at GRH depend on blood in specialized programs such as childbirth, emergency care, surgery, cancer care and renal (kidney) care. In Waterloo Region, more than 400 blood donations are needed weekly to support patient care at area hospitals.
A big thank you to the GRH's people who donated blood to support patient care in Waterloo Region and across Ontario. And a special thank you to Canadian Blood Services for their partnership with GRH.
Members of the community are welcome and encouraged to donate blood with Canadian Blood Services.
Call 1-888-2-DONATE or visit www.blood.ca (opens in a new tab).