Posted: May 29, 2017
Slidshow Gallery: Press the tab key to access slideshow navigation, then use the arrow keys to navigate between slides, and use the tab key to access the current slide content.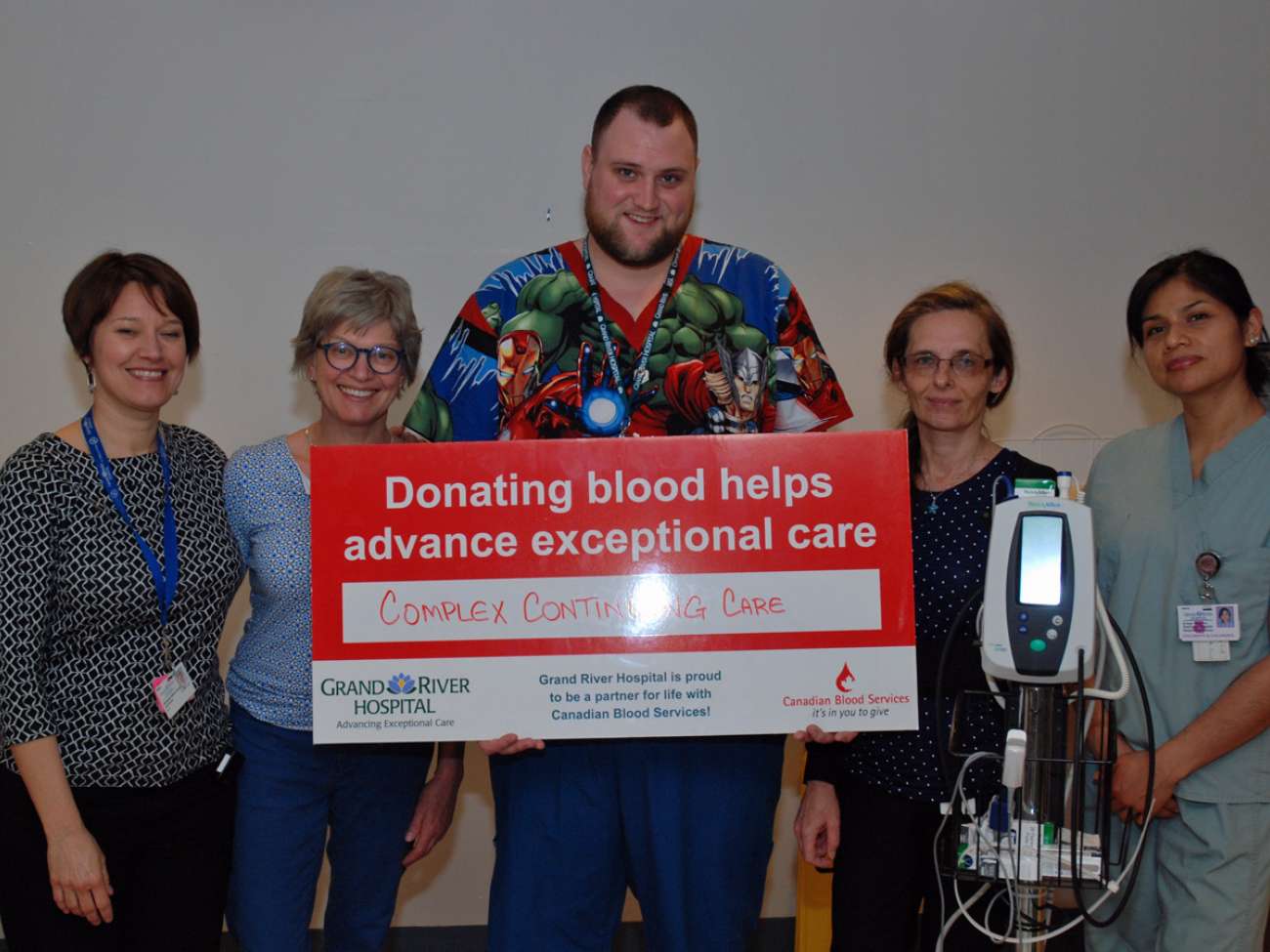 Complex continuing care staff at GRH's Freeport Campus.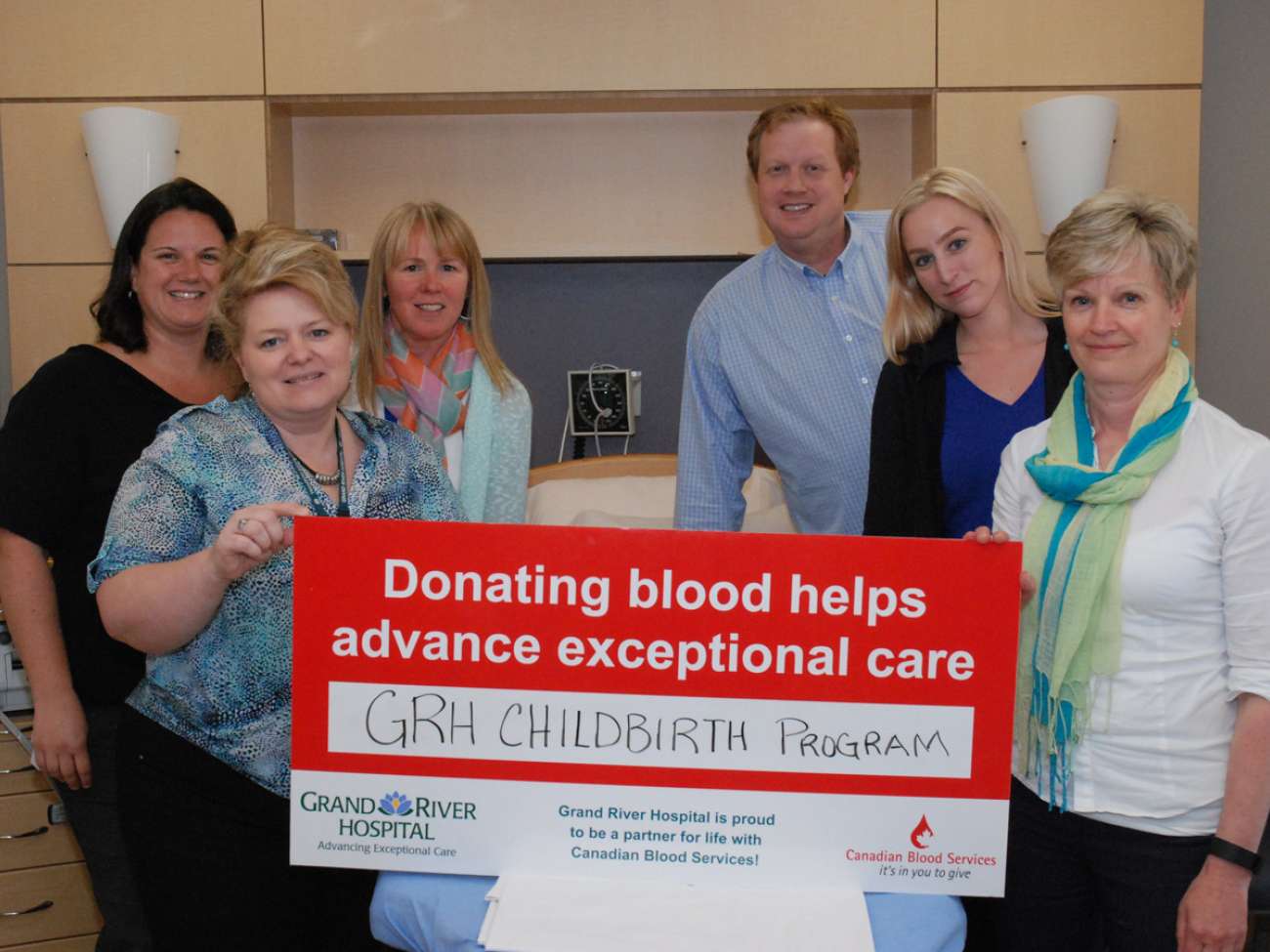 Childbirth staff at GRH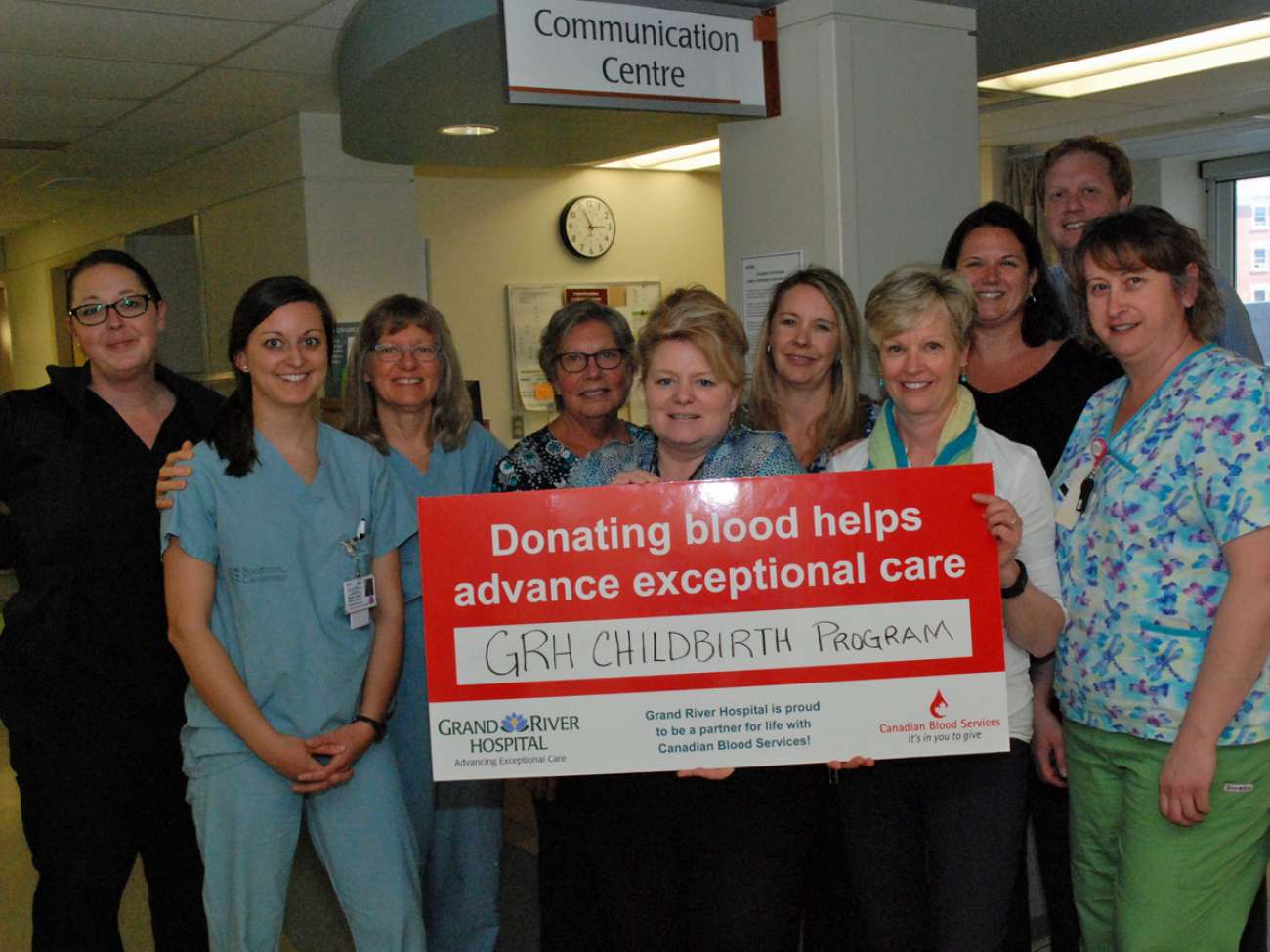 We have a large group of childbirth providers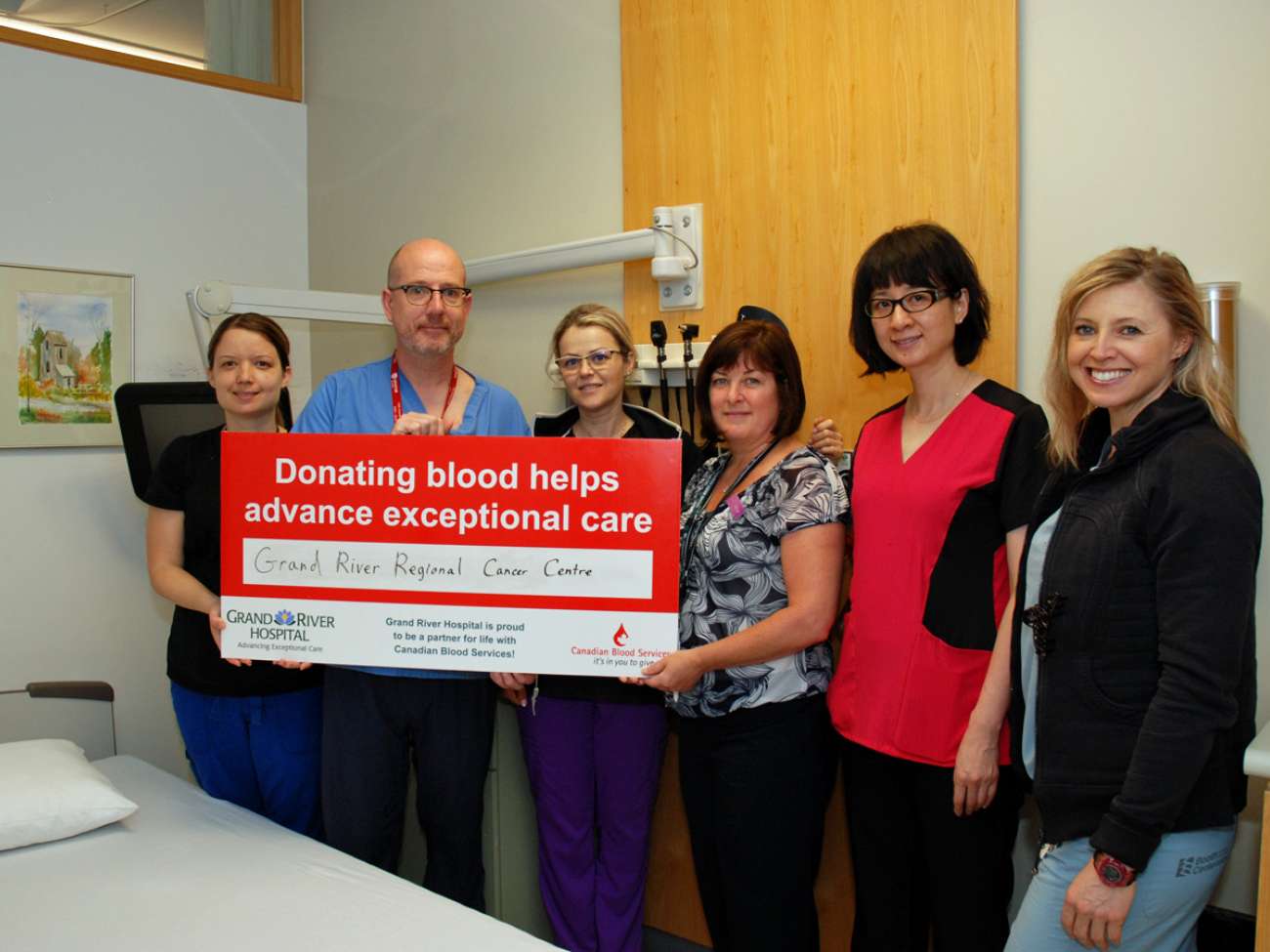 Staff from GRH's chemotherapy suite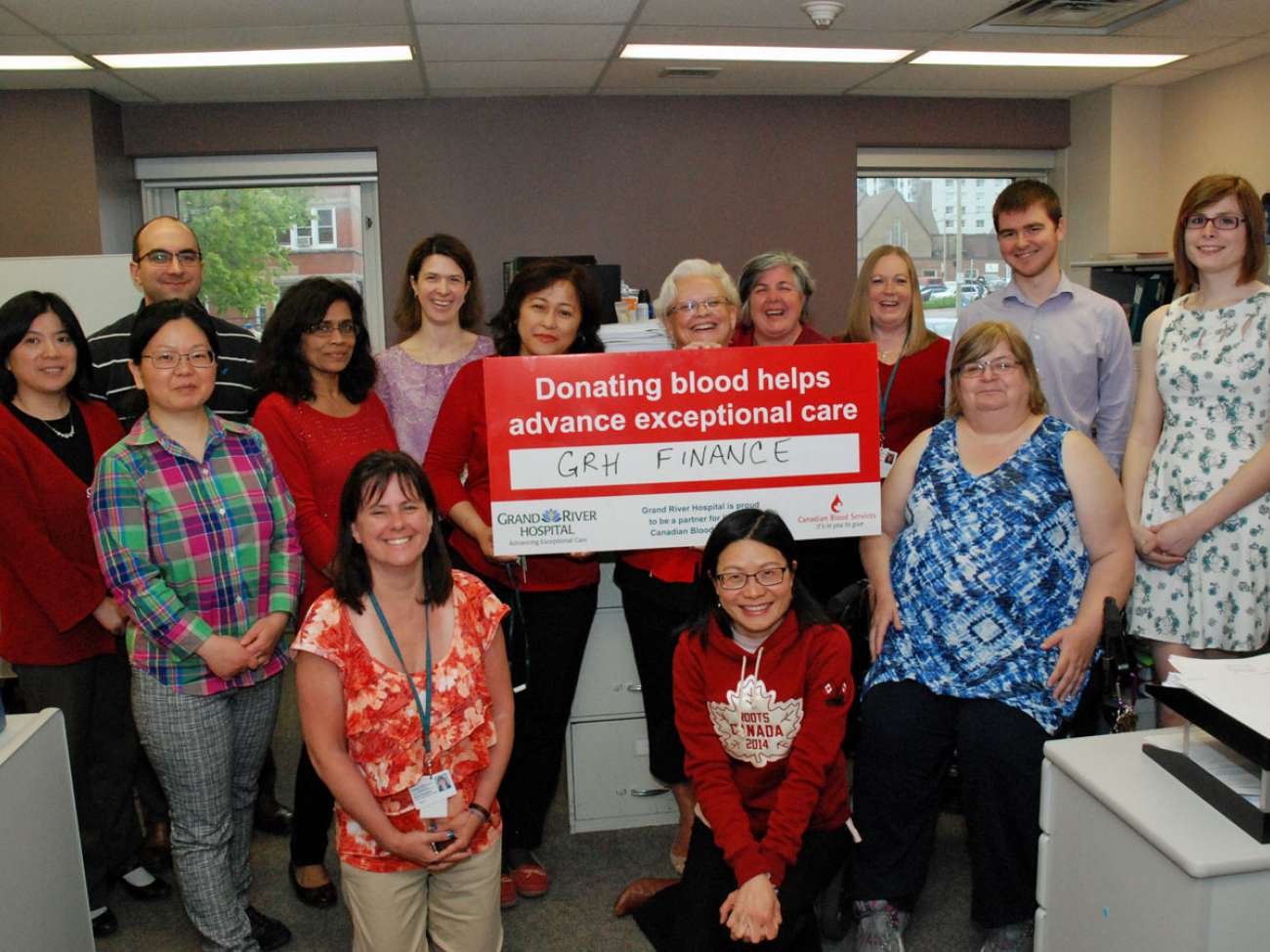 Finance staff supporting our blood drive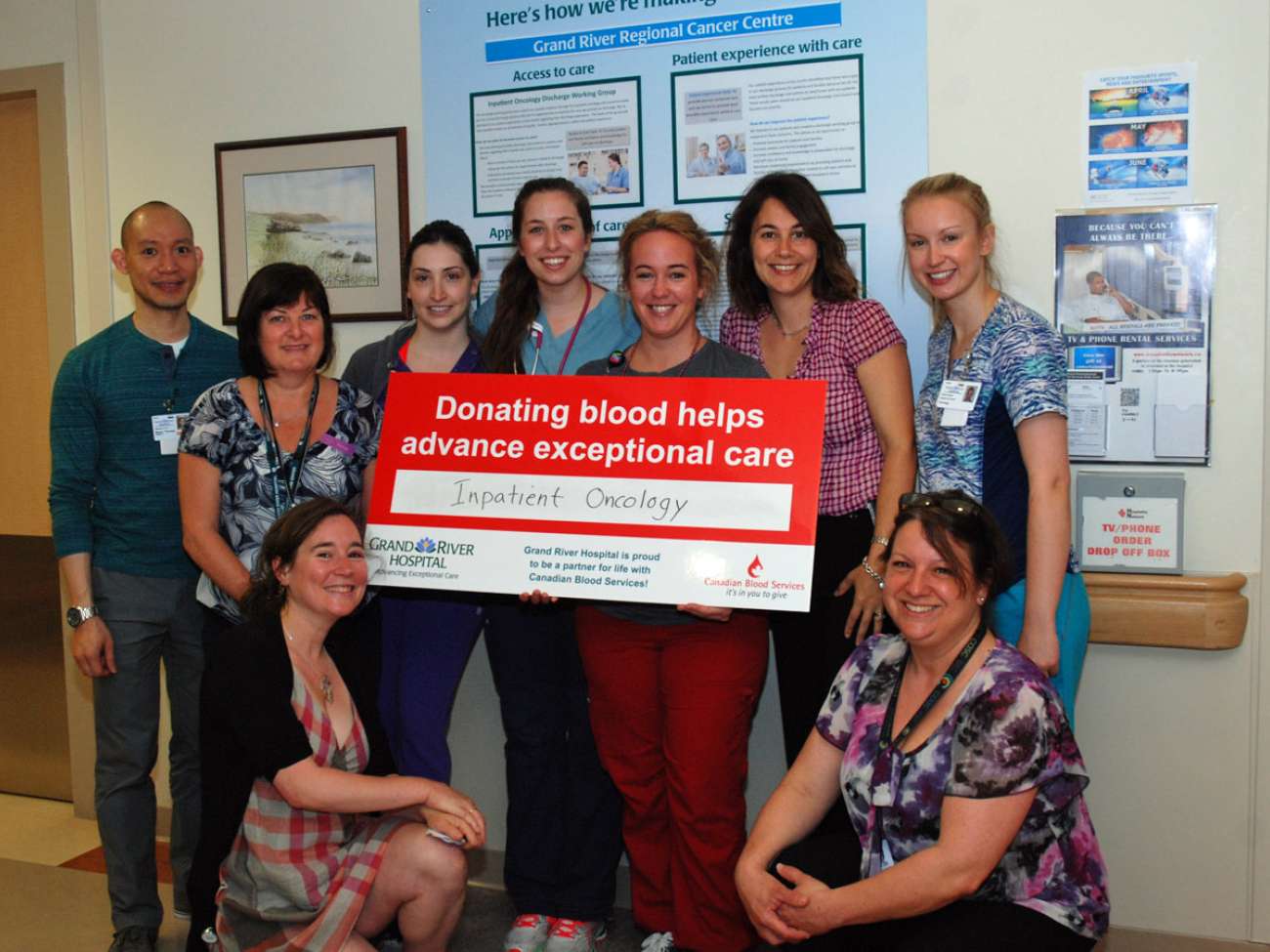 Inpatient oncology staff support our blood donation efforts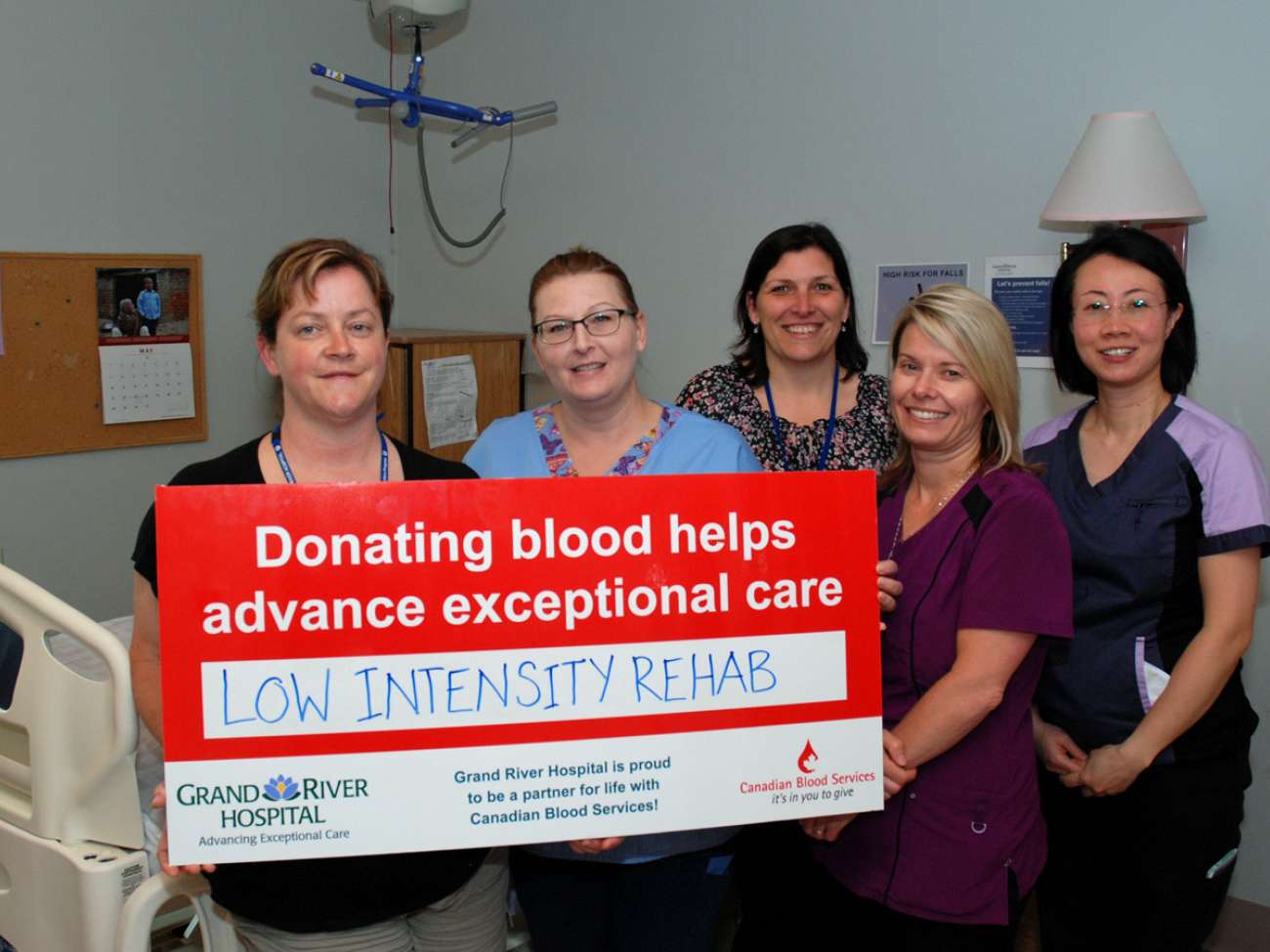 Rehabilitation staff support GRH's blood donation goals.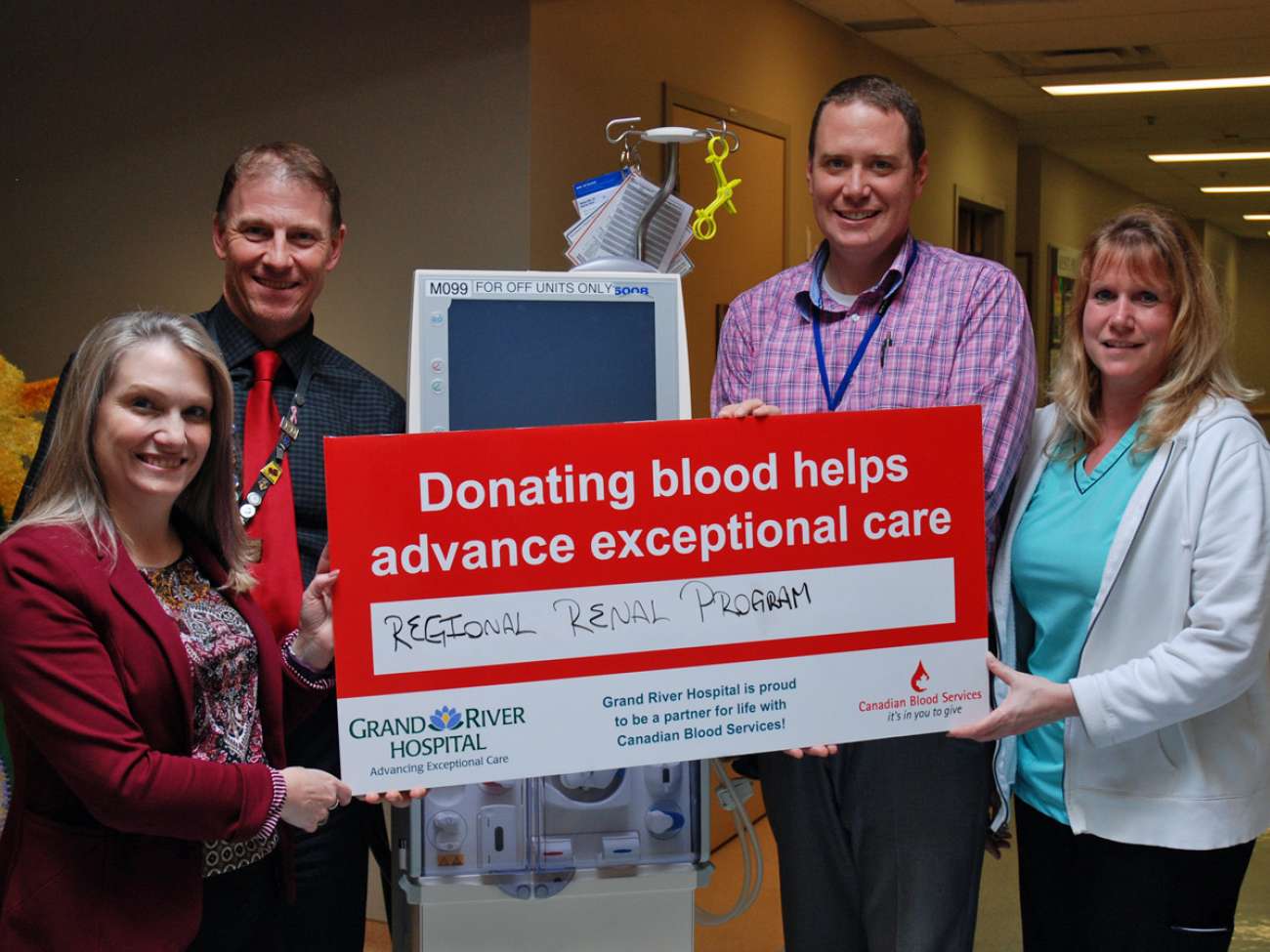 Patients in GRH's renal (kidney) program count on donated blood.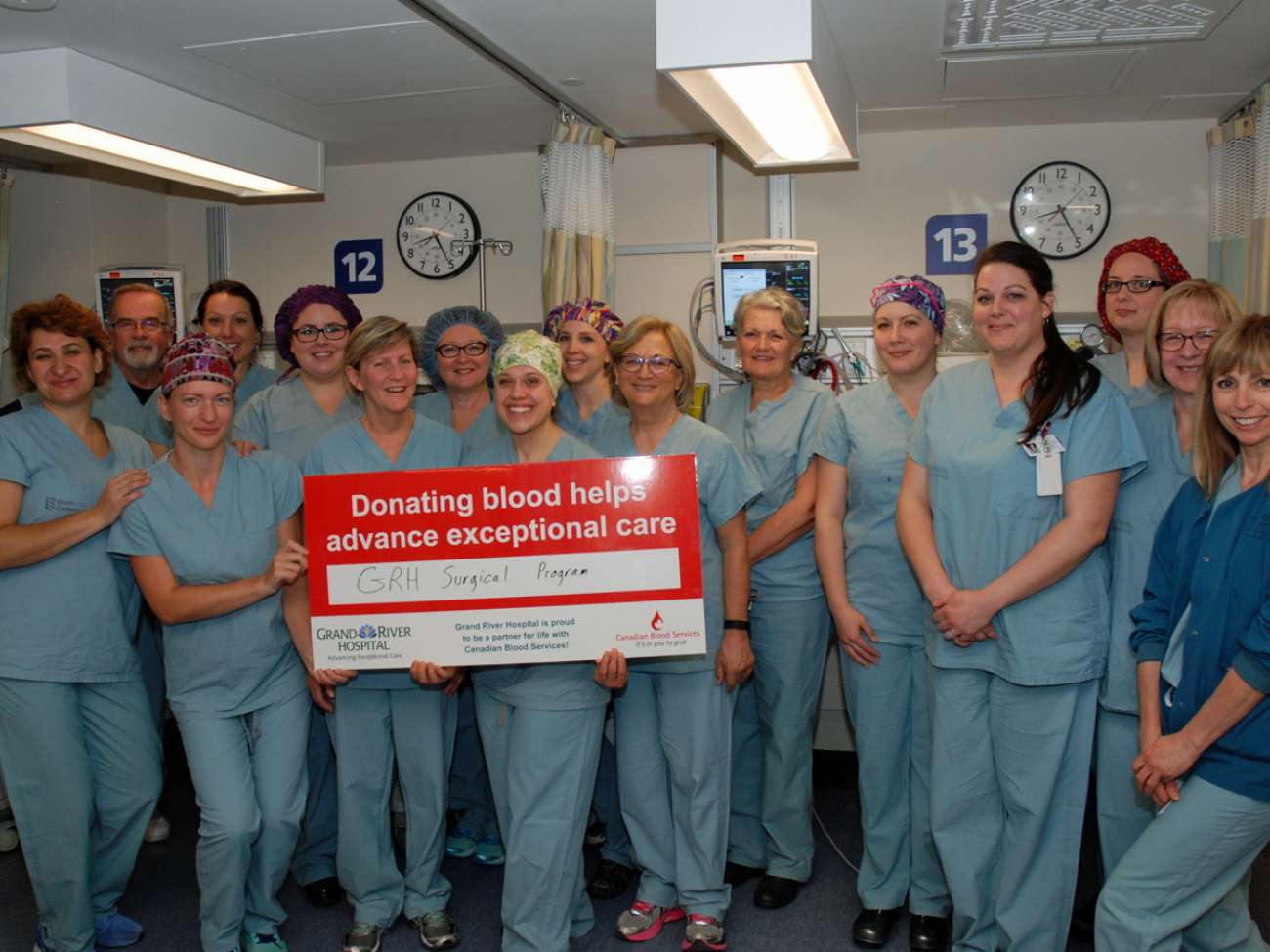 Blood donations are vital for high quality surgery
Grand River Hospital staff, physicians and volunteers will make a vital life-saving contribution to Ontario's blood supply via an on-site blood donor clinic on Tuesday May 30th

The hospital is holding its first ever on-site clinic with Canadian Blood Services. 132 people have signed up for appointments, while an additional 17 spaces will be available for drop-in donors. New donors account for nearly 40 per cent of the booked appointments.
"Our patients need 9,000 units of blood products every year through our specialized programs," said Judy Linton, GRH's vice president of clinical services and chief nursing executive. "Blood can help a mother who just gave birth, or a premature baby who needs some extra support in her or his early days. Blood supports patients needing emergency care or surgery after trauma. Cancer patients of all ages rely on blood products to help them during treatment and to fight off potential infection."
"In the Waterloo region alone, more than 400 blood donations are needed weekly to support local patients - that's nearly 21,000 total blood donations this year. We also need to add about 2,000 new donors a year to support people who can no longer give," said Tara Gutscher, territory manager, Canadian Blood Services. "Grand River Hospital's support throughout the year, and specifically at this clinic, is very important to help increase the awareness around the need for blood and to get new donors interested in donating."
GRH has been a partner for life with Canadian Blood Services since 2009. For the past three years, the hospital has placed second of participating Ontario hospitals, raising more than 250 units annually.
In addition to the on-site clinic, several GRH program areas have held and will hold dedicated clinics of their own at Canadian Blood Services Waterloo clinic at Weber Street and Bridgeport Road. These include the complex continuing care and specialized mental health programs at the Freeport Campus, as well as the childbirth and children's programs at the KW Campus.
Members of the community are welcome and encouraged to donate blood by calling Canadian Blood Services at 1-888-2-DONATE or by visiting www.blood.ca (opens in a new tab).