Posted: January 15, 2018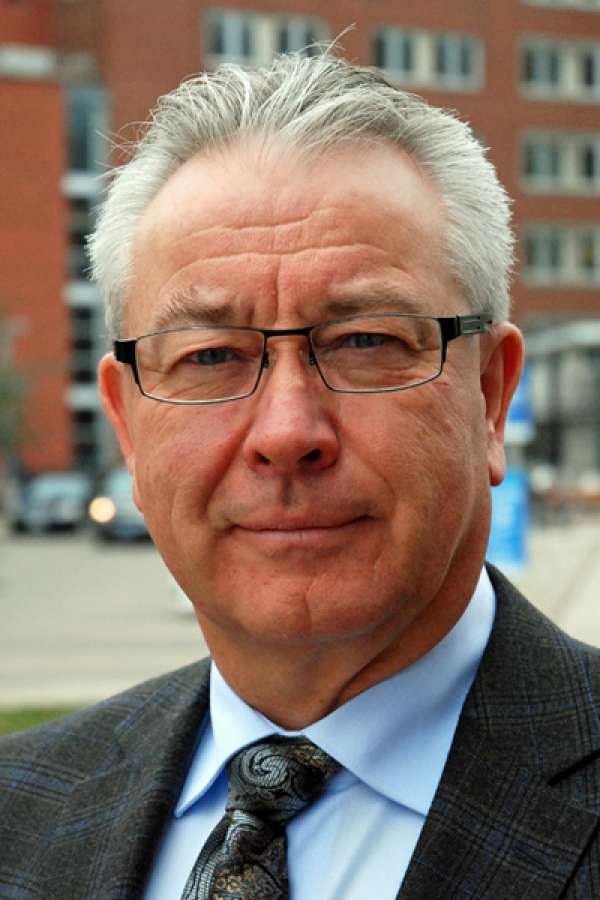 Grand River Hospital will begin a recruitment process to replace president and chief executive officer Malcolm Maxwell, who has announced his intention to retire on September 28th, 2018. He has served in the role since June 2007, leading the hospital through growth, change and improvement.
"Malcolm has been a leading champion of quality patient care and staff and physician engagement throughout his career. Under Malcolm's leadership GRH has become one of the safest hospitals in Canada.  He leaves a legacy to be proud of. GRH has become a stronger organization, with a great senior leadership team, a talented and growing medical staff, wonderful and caring staff, and dedicated volunteers," said Janice Deganis, chair of the GRH Board of Directors.
Under Mr. Maxwell's tenure, GRH has undergone tremendous change to benefit Waterloo Region and Guelph Wellington residents. Some of the highlights include:
Facilities renewal and growth at both the Freeport and KW campuses;
Improved access to emergency and medical imaging services;
Expanded mental health services;
The addition of advanced interventional radiology treatments and liver cancer procedures;
The growth of teaching opportunities for new health professionals, including physician education via clinical teaching units in internal medicine and pediatrics; and
Expanded research capabilities, including the launch of a research partnership with the University of Waterloo in 2015. More than 60 research studies are currently underway at the hospital.
"GRH is a remarkable hospital and I am grateful for the opportunity I have had to be a part of it during the past 11 years," said Mr. Maxwell. "Our hospital community has worked very hard to support the health care needs of Waterloo Wellington patients. We've also been fortunate to have benefited from a range of partnerships throughout the health system, especially with our friends and colleagues at St. Mary's General Hospital."
The GRH Board of Directors will work with hospital staff to arrange a national search for a new president and chief executive officer. The hospital has recently launched its updated strategic plan focusing on patient care, research and innovation. GRH has begun the renewal of its clinical information system in conjunction with St. Mary's General Hospital, and is actively developing a new facilities master plan to guide hospital development for the next 20 years.
In addition to his service at GRH, Malcolm Maxwell's career has included CEO roles in hospitals in Nova Scotia and health authorities in Alberta and British Columbia. He has also held senior health ministry roles in the Yukon Territory and Nova Scotia.