Posted: December 30, 2015
The many faces of GRH's intensive care unit
Slidshow Gallery: Press the tab key to access slideshow navigation, then use the arrow keys to navigate between slides, and use the tab key to access the current slide content.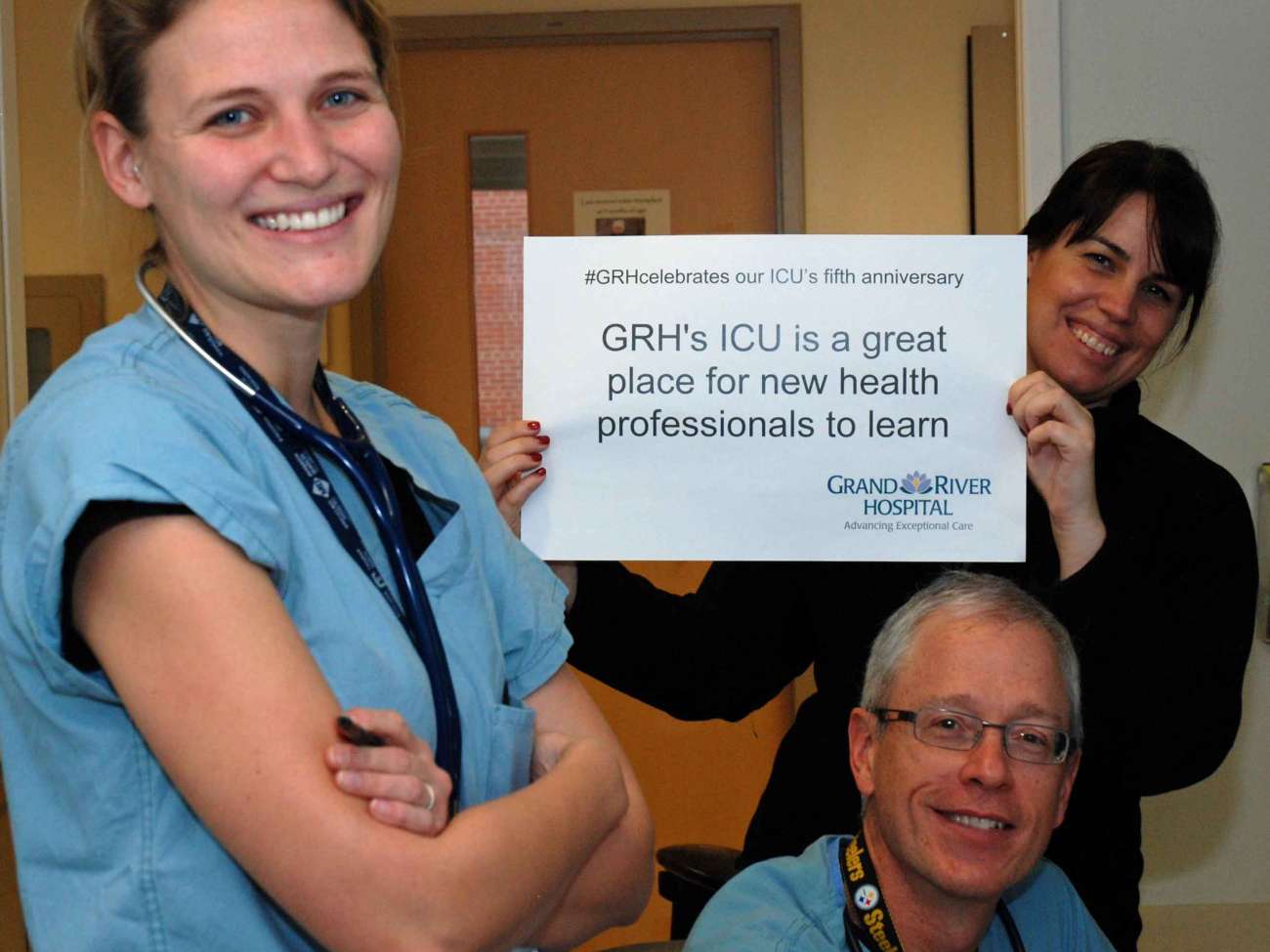 Education in the ICU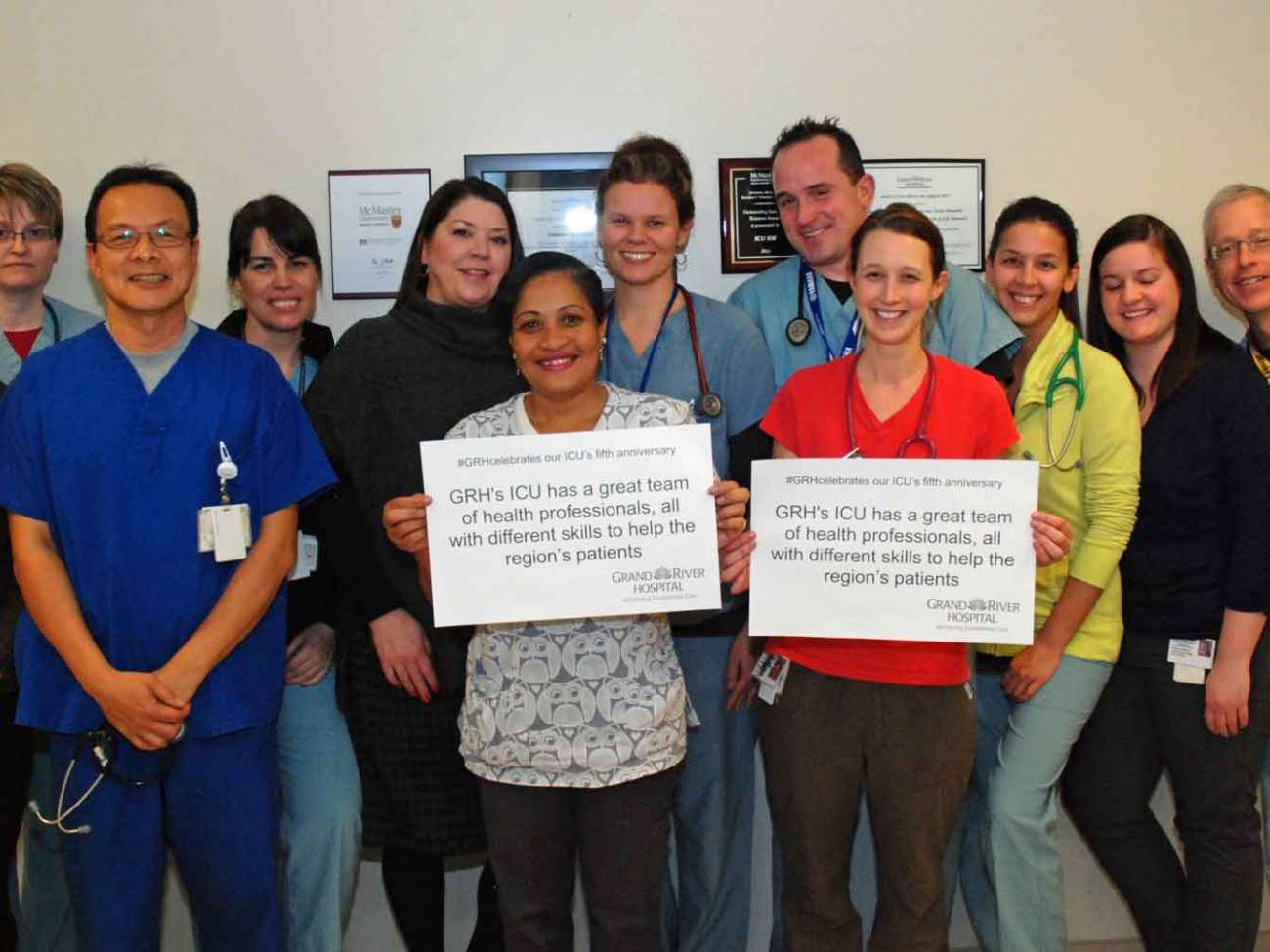 A team of great staff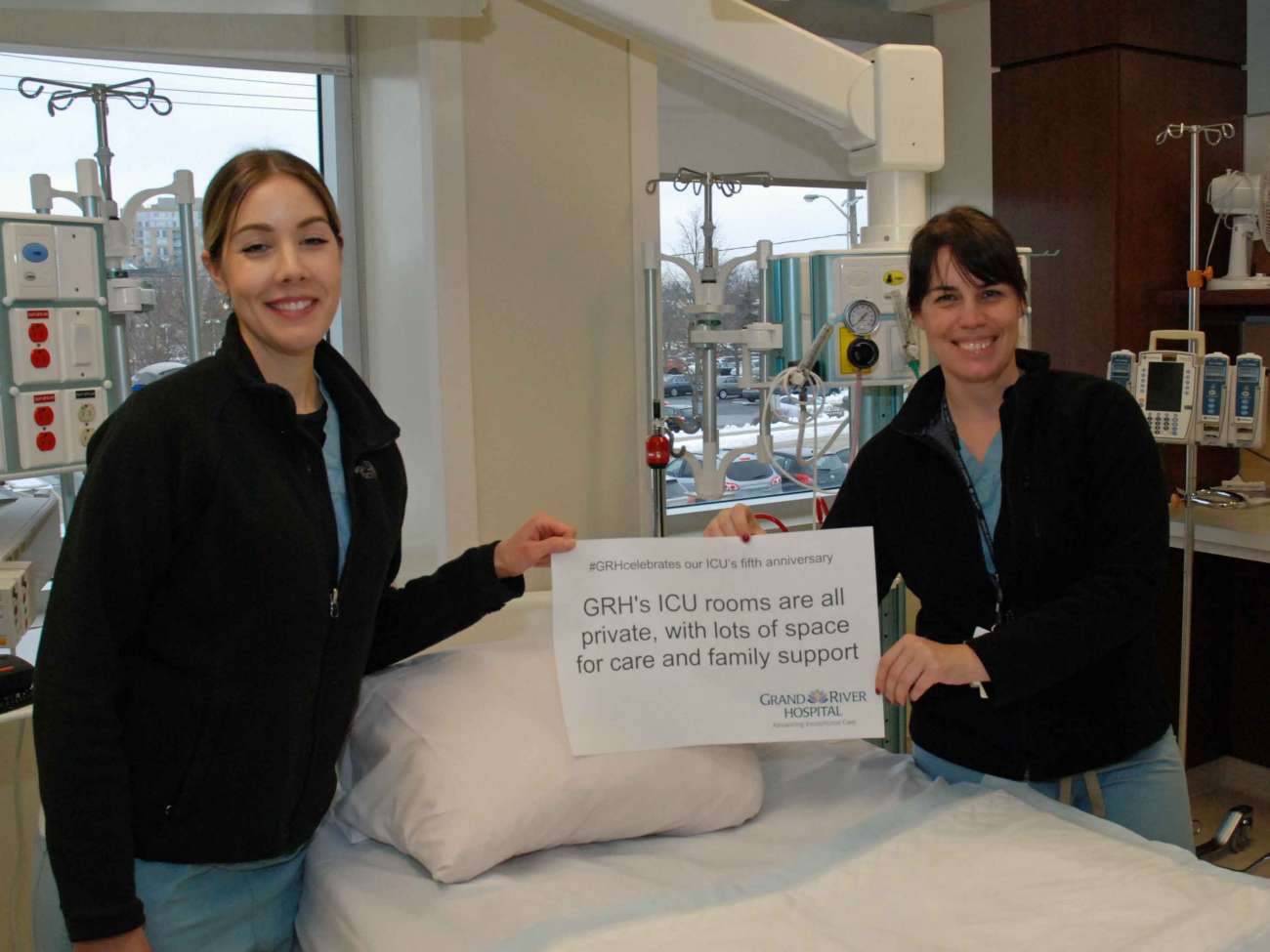 Private ICU rooms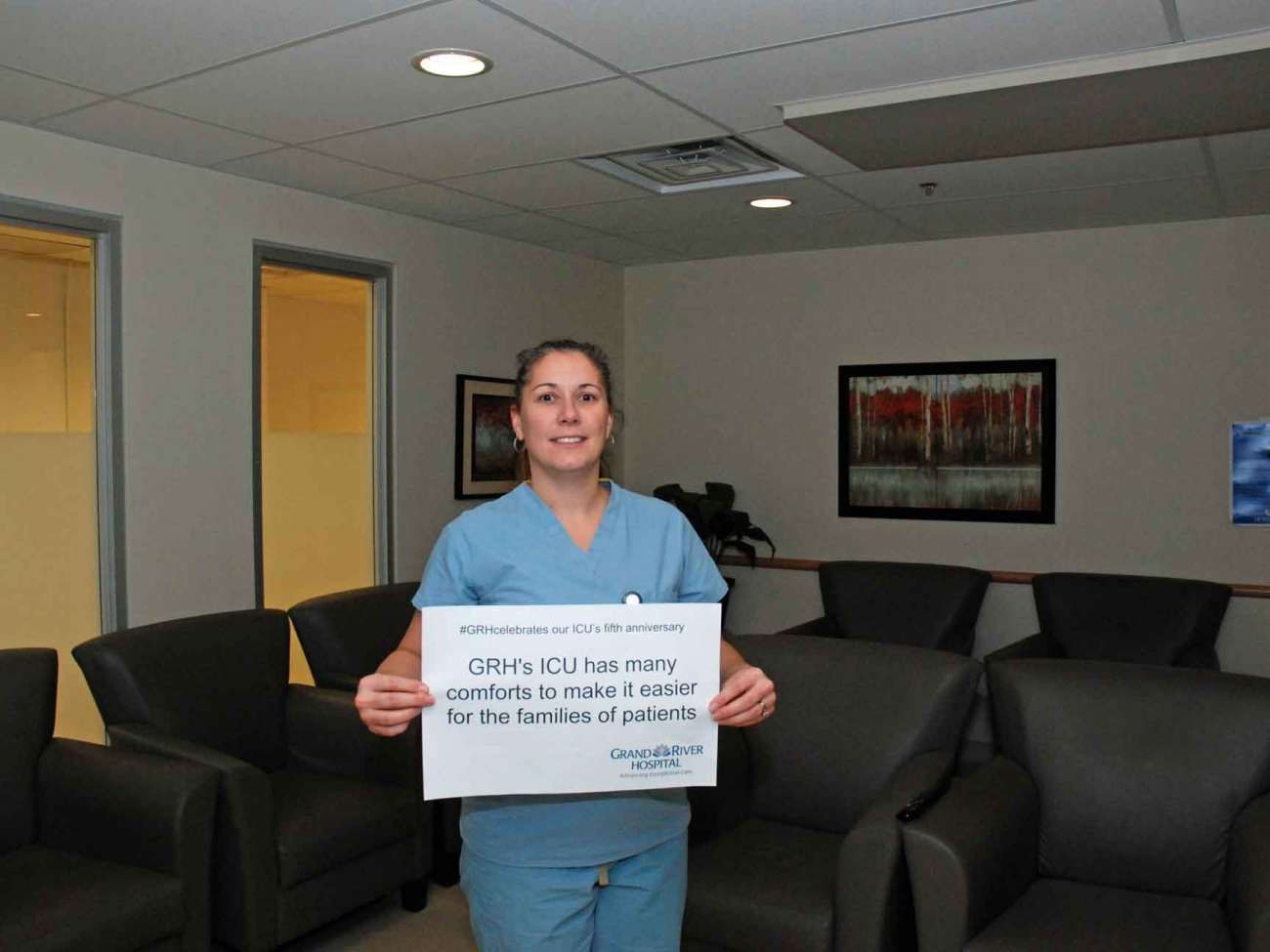 Family support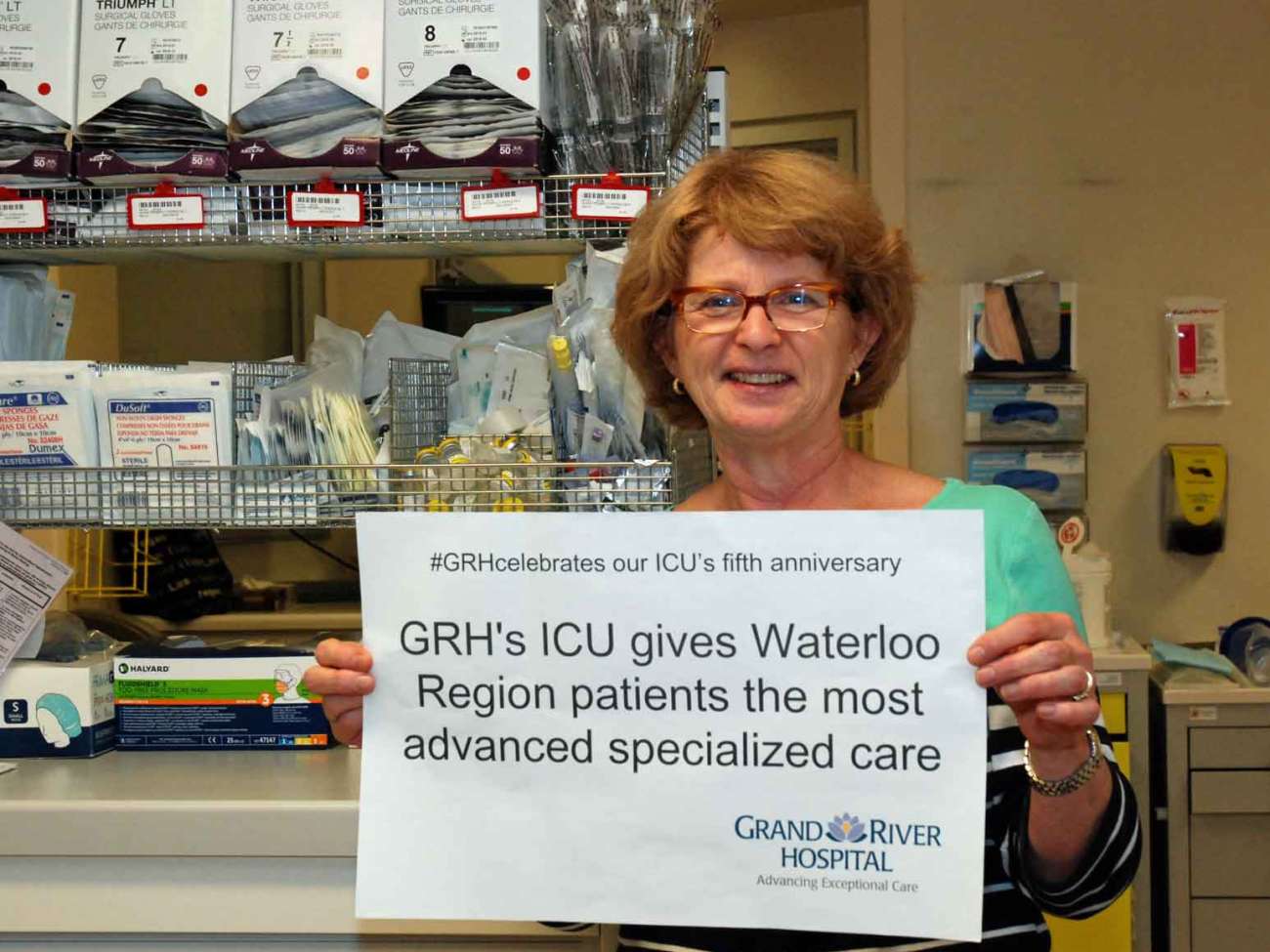 Advancing exceptional specialized care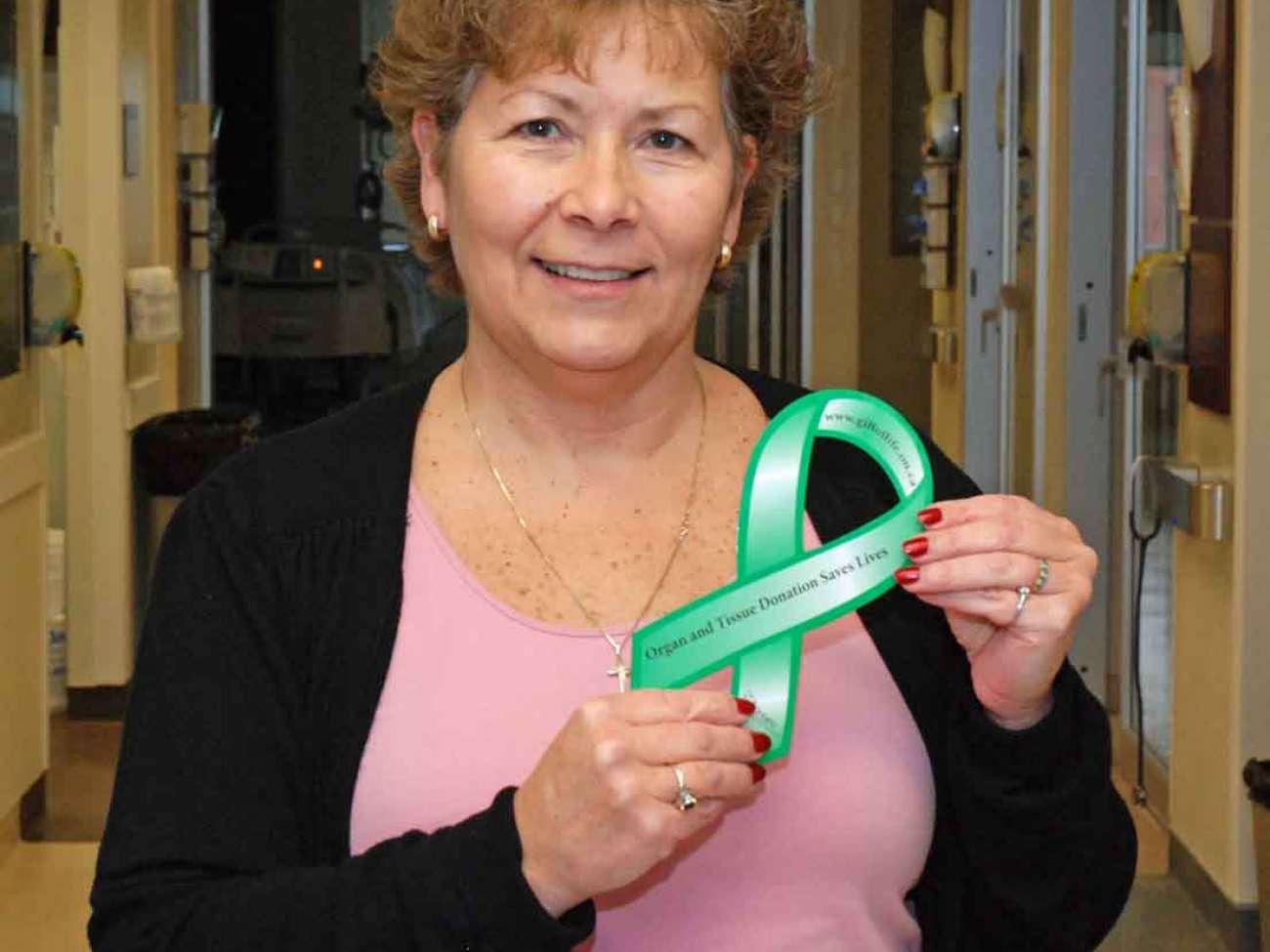 GRH's ICU supports organ donation
A massive expansion to GRH's intensive care unit five years ago didn't just provide a greatly improved care space for the hospital's most severely ill or injured patients.

It's enabled many more advanced care environment for teaching and support of patients.
"Back when we opened in late 2010, I said that we knew our staff did an excellent job and that the new unit will help them go that much further for their patients. And I'm very happy to say they've met that commitment well," said Dr. Paul Hosek, medical director for the intensive care unit.
In the early 2000s, it was clear that the KW Campus intensive care unit had clearly outgrown its space. Supported by funding from the Government of Ontario, Region of Waterloo and community donors including Home Hardware and the Huber Family, construction began on a new unit to better meet current and future needs.
The differences from old to new couldn't be starker. The ICU grew from 4,010 square feet to 15,000 square feet. Each patient received a private room featuring large windows, advanced equipment and the latest in infection control systems. Families benefited from new purpose-built space to stay close to their loved ones, featuring washrooms, showers, sleeper chairs and quiet rooms.
GRH's ICU capacity has grown from 14 beds in 2010 to 20 beds now. In 2010, 641 patients were helped in the previous ICU. Now, more than 900 patients receive care in the expanded unit.
Patients are benefiting from greater availability of staff. The expansion and related growth in bed capacity has allowed the ICU to add full time services such as a dedicated social worker. Katie Garner, GRH's ICU social worker, has worked hard to meet the needs of patients and families.
"One of the greatest things about our ICU is the team," said Michelle White, GRH's critical care program director. "We have many different health professionals working together. Through our unit's growth, they've provided wonderful care that's always focused on the needs of patients and families."
Teaching has also expanded greatly. In 2015, the ICU hosted 49 resident doctors, three respiratory students, three nurse practitioner students and seven nursing students. While training took place in the old ICU, the new space allows for a much better experience for new providers.