Posted: November 18, 2015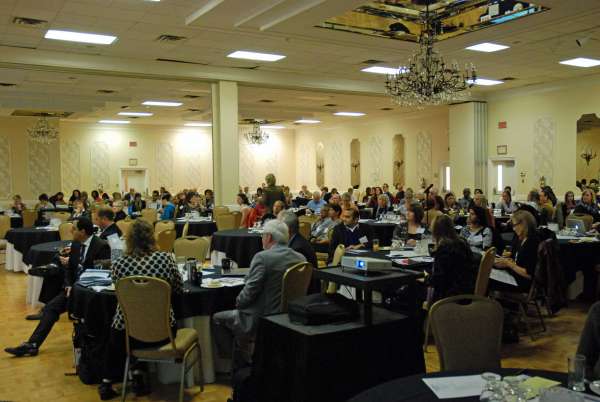 Grand River Hospital's second annual Day In Psychiatry brought Waterloo Region family doctors and hospital staff together to discuss the latest in mental health care.
The day-long conference took place on Wednesday November 18th at the Waterloo Inn. More than 200 people registered, selling out the conference three weeks before it took place.
The conference follows in the tracks of GRH's annual Freeport Physicians' Education days, which bring together hospital experts and community providers on a wide range of elder care and rehabilitation issues.
Changes in the practice of family physicians have led to less face-to-face time between hospital practitioners and community providers in recent decades. The conference sought to change that.
GRH also organized the conference to help connect family doctors with new psychiatrists who have joined the hospital recently. GRH has seen substantial growth in psychiatry in the past decade, from seven in 2005 to 25 psychiatrists now.
GRH psychiatrists held a number of presentation for the guests. Topics included post-partum depression, alcohol and cannabis substance abuse disorders, managing borderline personality disorder, the latest evidence in psychotropic prescribing for the elderly and assessing anxiety disorders in children.

Thank you to everyone from GRH's mental health and addictions program whose hard work made the second annual day a success. Thank you to the presenters Dr. John Heintzman, Dr. Harleen Ghuman, Dr. David Wolkoff, Dr. Amlan Das, Dr Sophiya Benjamin and Dr. Shrenik Parekh. And thank you to the participants who took the time to attend.
Mark your calendars for the third annual GRH Day in Psychiatry, which will take place on November 9th 2016!