Posted: April 1, 2016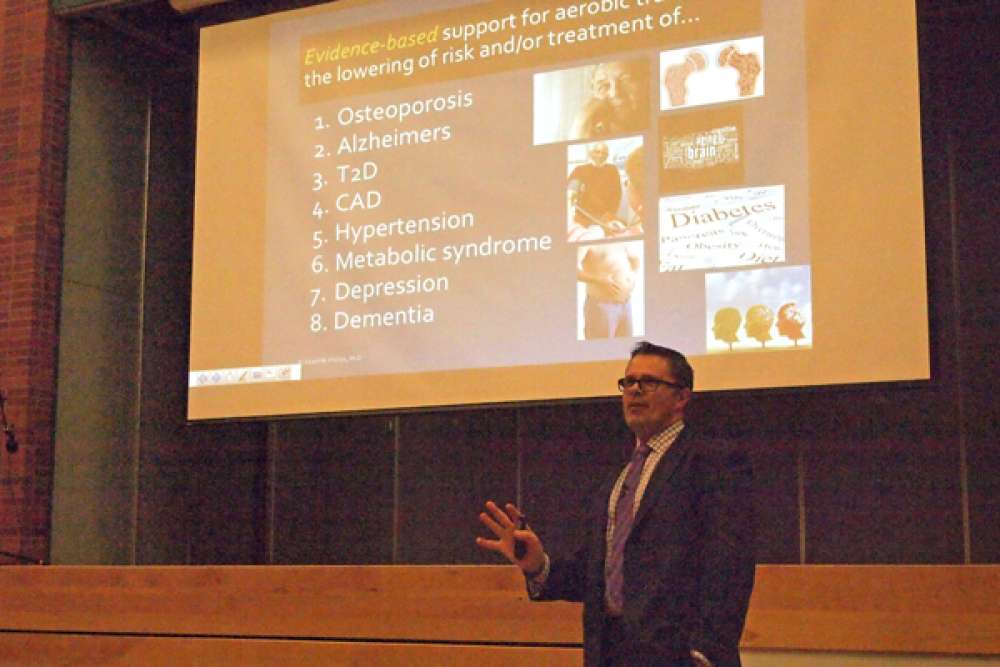 The keys to aging well according to Dr. Stuart Phillips are as follows:
Eat well with nutrient-dense foods;
Move lots with aerobic activity;
Be strong with resistance exercise; and
Live long and well!
Dr. Phillips was the guest speaker at April's rehabilitative care grand rounds at GRH's Freeport Campus. The rounds offer care providers opportunities to receive the latest evidence in various rehab topics.
Dr. Phillips is a full time professor at McMaster University's departments of kinesiology and medicine. His research has focused on the impact of nutrition and exercise to improve muscular health . He's authored more than 250 research papers.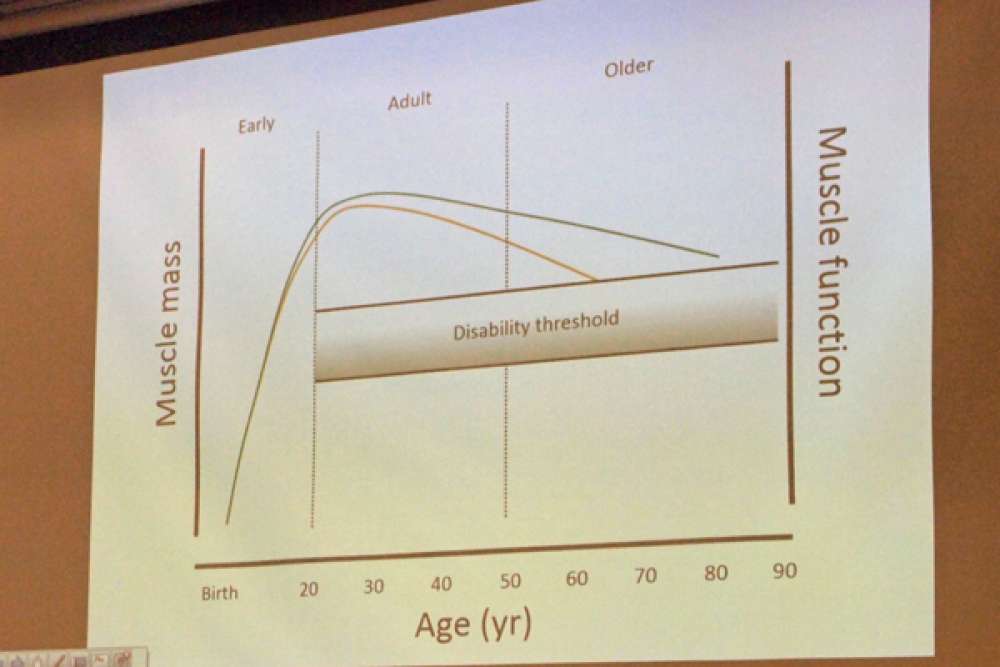 Dr. Phillips told care providers that resistance training is key to maintaining muscle as people age. But a dis-use event such as an illness or injury can lead to substantial muscle loss in older patients.
He quoted from former American Medical Association president Dr. Ronald Davis who once said, "If we had a pill that contained all of the benefits of exercise, it would be the most widely prescribed drug in the world."
Thank you to Dr. Phillips for taking the time to speak with GRH care providers, as well as Dr. Doug Dittmer and Susan Young of GRH for organizing a very informative session.