Posted: August 29, 2016
GRH is improving senior care and receiving international attention thanks to an innovative tool at use in its emergency department.
The assessment urgency algorithm (AUA) determines risk in the older adult population, or anyone over the age of 70. It assists care providers quickly determine a patient's needs to best support them at home, and get them that help faster.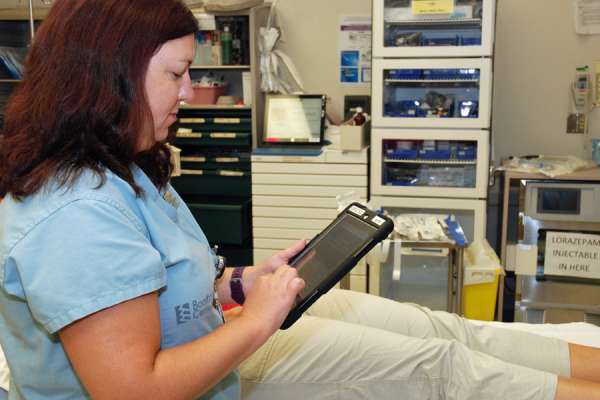 "We know there are health risks linked to seniors being hospitalized frequently and losing their ability to live at home independently. Our big objective is to help seniors stay healthy and independent at home whenever possible. The AUA is information-gathering tool that helps us do that," explains Sarah Sullivan, a geriatric emergency management nurse. 
The AUA is a quick and easy screening tool which is based on a standardized algorithm that proactively identifies the level of risk faced by an older adult. It identifies patients who may benefit from community care or specialized geriatric resources.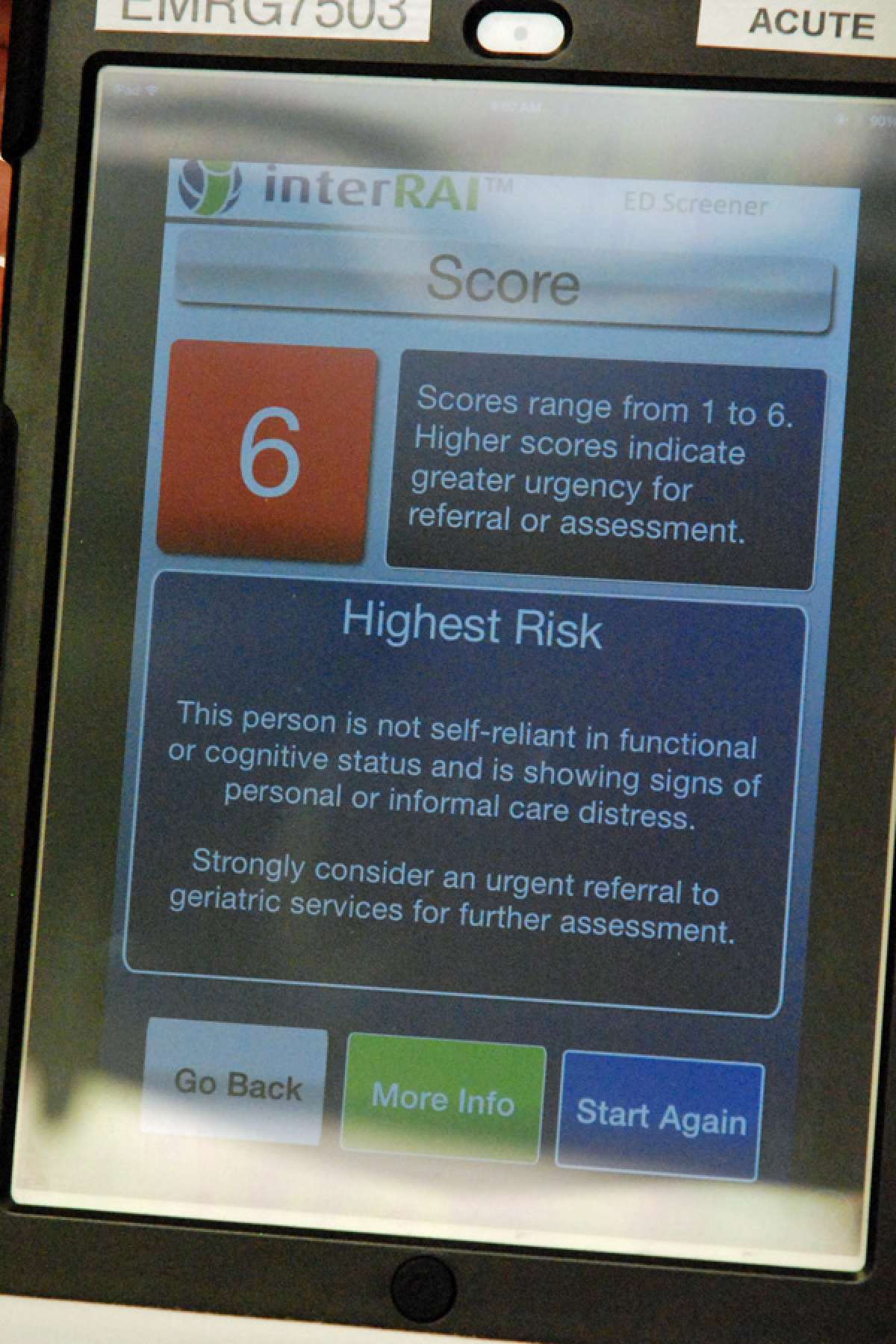 Using a tablet computer, the nurse is prompted to ask various questions about the patient's independence and/or dependence in areas of self-care from both the patient and family/caregiver A score is assigned based on responses. 

"We then use the score to understand the patient's care needs and which hospital and/or community resources the patient would benefit from," adds Sarah.
The AUA has been in place since April 2015. Data is captured to trend compliance rates in the department and patient scores for quality improvement purposes.
GRH's emergency staff have presented their success with the AUA at several conferences, including the World interRAI Conference in Toronto in April 2016. 
"Other providers are interested in how to bring an AUA into a busy emergency room as it is a benefit to both the ED staff in planning care and also benefits the patient," explains Jill Schitka, GRH's emergency department program director.