Posted: June 24, 2016
The interim chief of staff for Grand River Hospital and St. Mary's General Hospital has won an inaugural award recognizing excellence in surgical teaching.
Dr. Peter Potts has received the 2016 John L. Mazurka Award for Surgical Teaching in Obstetrics and Gynecology. The McMaster University postgraduate education program's department of obstetrics and gynecology presented the award to Dr. Potts.
Dr Mazurka is a recently retired gyne-oncology surgeon who has been an exceptional surgical teacher. McMaster created a surgical teaching award in his honour. Medical residents select the winners of the teaching awards which are given out annually at the resident appreciation night.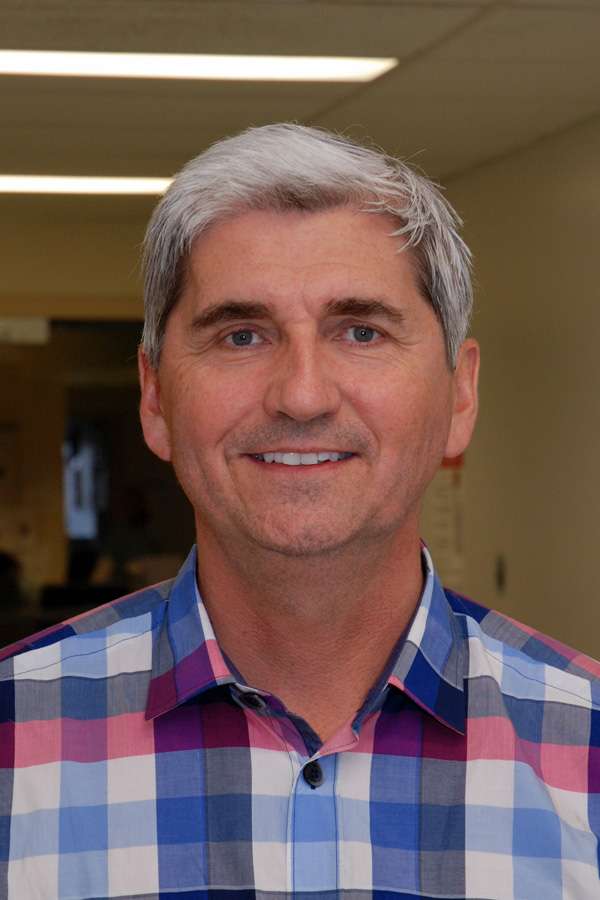 Dr. Potts is an obstetrician-gynecologist at Grand River Hospital. Over the past 25 years, he's helped deliver an estimated 7,500 babies at Waterloo Region's busiest childbirth centre. He's been a long-serving medical leader in the hospital. Last year, Dr. Potts became interim chief of the combined medical staff for Grand River and St. Mary's.
GRH hosts 300 medical students and residents every year. Physicians like Dr. Potts help support those learners throughout their time in the hospital.
"I'm very honoured to receive this award," said Dr. Potts. "I know how dedicated medical staff members throughout our hospitals are to supporting medical students and residents and making sure they have a great experience with us."
Congratulations to Dr. Potts and thank you for your service as a care provider, a medical leader and a teacher.
Read more about Dr. Potts commitment to childbirth patients