Posted: November 17, 2016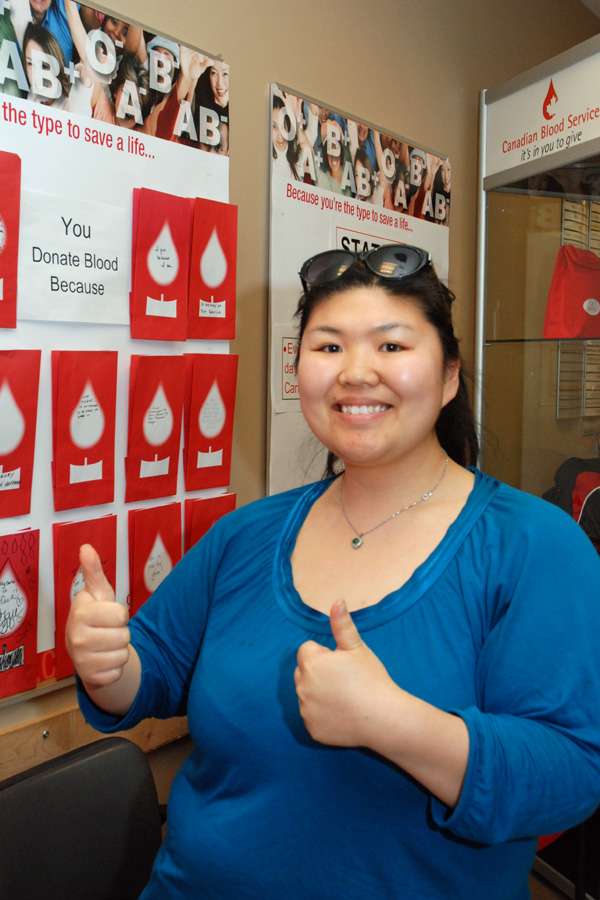 Grand River Hospital's community is rolling up its collective sleeve to support the blood supply for patients.
GRH is taking part in a three-week blitz with Canadian Blood Services (opens in a new window) to increase blood donations from staff, physicians and volunteers. It's part of on-going efforts by the hospital to support blood donation inside the organization.
Just four per cent of Canadians donate blood. GRH patients need 9,000 units of blood every year. That's why GRH joined Canadian Blood Services' "Partners for Life" program in 2010.
Since then, staff, physicians and volunteers have given more than 1,200 units of blood. Last year, Grand River placed second among participating Ontario hospitals, bringing in 274 blood donations from GRH individual donors.
So far in 2016, GRH's people have given 204 units of blood. The November blitz has seen teams enter into friendly challenges to bring new donors to Canadian Blood Services' Waterloo clinic.
We're looking forward to on-going support for the blood supply. Follow us on Twitter @GRHospitalKW (opens in a new window) for more on how we're doing in this life-saving community effort.