Posted: March 22, 2016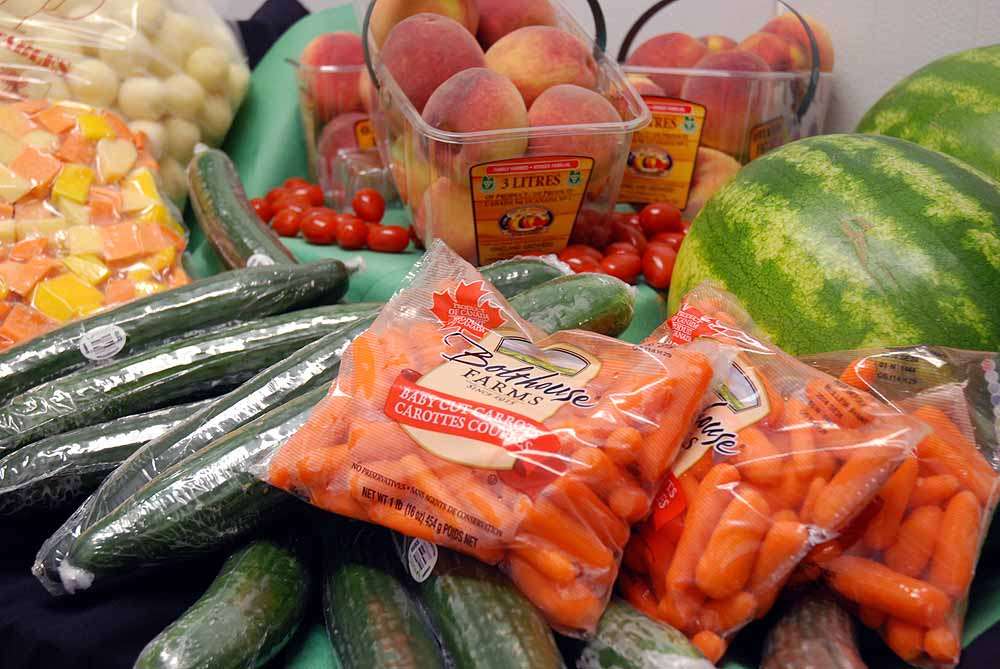 Patients may never meet most of these hard-working GRH staffers, but they'll benefit from every bite of their efforts.

From March 20th to 26th, GRH is pleased to honour the people in our nutrition and food services program at our Freeport and KW campuses. They're responsible for individualized meals, and providing cafeteria style service to patients in the hospital's mental health programs.
Providing food services at a hospital is a complicated business. Our members staff do an excellent job of understanding patients' needs, developing and analyzing special menus for unique health conditions (with the assistance of a dedicated registered dietitian), and then preparing and delivering food throughout the hospital.
Here's a look at their work by the numbers:
74: the number of nutrition and food services staff advancing exceptional care for patients at GRH.
1,300: the number of meals prepared every day at the Freeport and KW campuses. Mental health programs at both campuses use a cafeteria service provided by nutrition and food services.
100: the number of special diets (therapeutic, standard, texture modified and allergy diets) developed, analyzed and prepared to meet the nutritional needs of GRH patients.
$1.459 million: the amount of money spent every year on food for patients.
17.8%: the amount of total food spending at GRH that goes to locally-sourced products. Patients benefit from seasonal fresh fruit and veggies from area farms and suppliers when available.
90%: the satisfaction rate from patients in surveys conducted by the department.
On behalf of all of us at GRH, thank you to our nutrition and food services staff for your strong contribution to patient care.