Posted: July 8, 2016
They make the best use of sophisticated medical imaging and surgical tools, along with compassion for their patients, warm blankets and helping hands.
GRH's interventional radiology suite team has won the hospital's latest team award of excellence, recognizing their hard work on behalf of patients.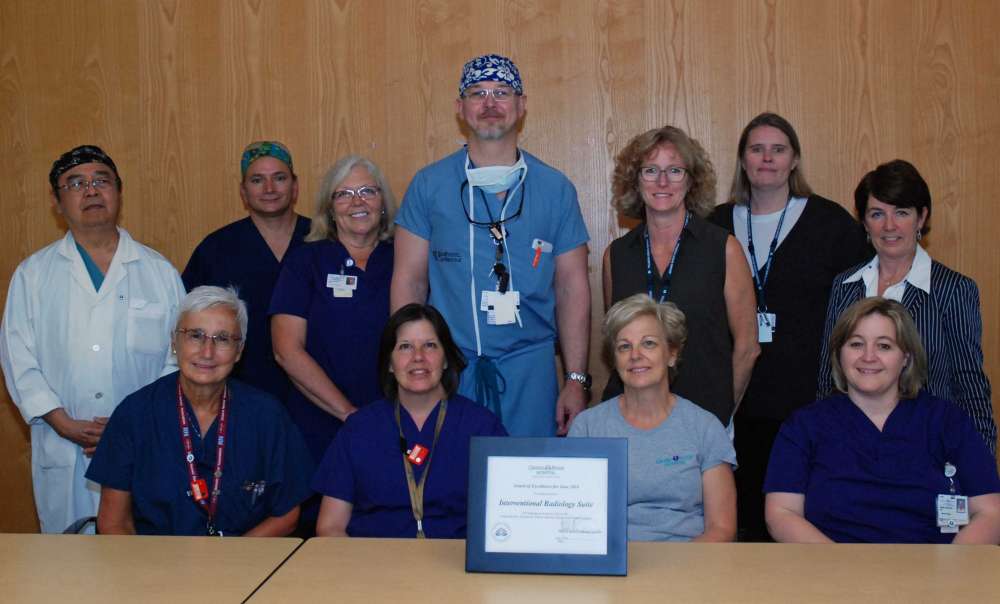 Interventional radiology uses medical images combined with minimally-invasive surgery to perform a number of procedures. Cancer and renal (kidney) patients generally undergo interventional procedures.

Generous donors to GRH Foundation (opens in a new tab), including Sun Life Financial,  helped fund a brand new interventional unit for GRH's KW Campus in recent years.
The team members were recognized for the following:
Demonstrating compassion towards patients and family members. They provide answers to the patient's questions which aids in alleviating their anxiety and concerns.  It's the small things that really make the difference like a warm blanket, a hand to hold, or taking the time to listen;
Collaborating between exceptional medical radiation technologists, nurses, interventional radiologists, clerical and other support staff. Nothing would run well without the involvement of each and every team member bringing their set of skills to the interventional suite;
Having a positive attitude despite a very hectic environment. On numerous occasions, patients have told the team that it's amazing how everything gets done and how well the staff get along with each other;
Their professionalism, especially in their communication. Even before meeting the patients, the team always gets a history that is pertinent to the procedure to be completed. Instructions are sent out and phone calls are made to the floors, clinics or doctors to verify information or get more thorough responses. This is to ensure that mistakes are not made and they have a clear picture of what to expect.
Their respect for each patient's needs, wishes and dignity. They always make sure to give reports when switching roles or will even decide to stay for the whole procedure due to the fact they are in the loop and the patient's feel comfortable with them.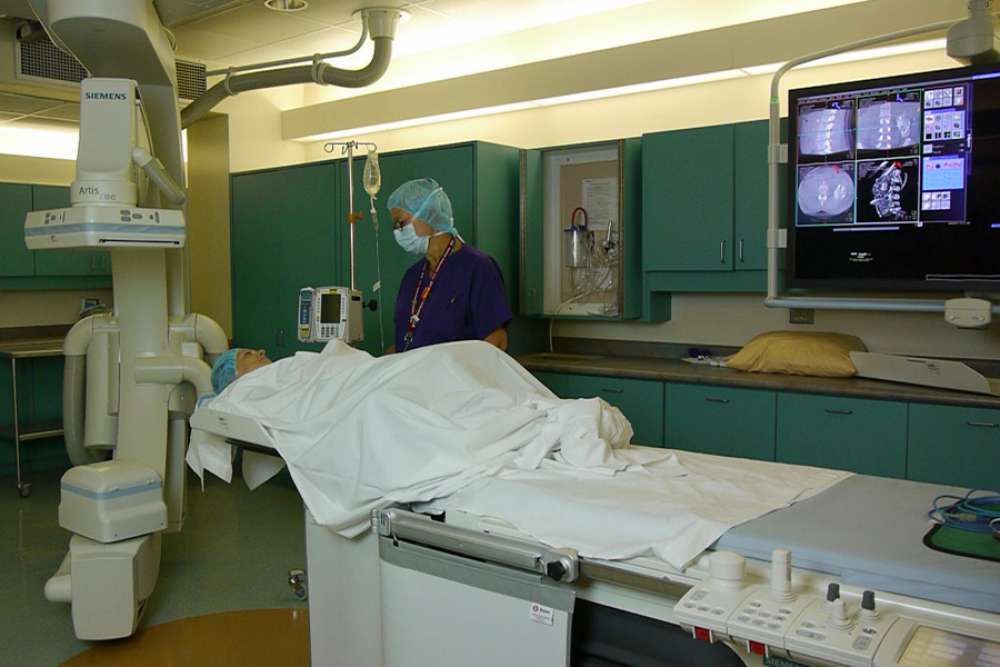 Their nominator added, "The IVS team is like a family. They always share good laughs and are willing to help each other out in any way. The team is aware of each member's strengths and is able to work efficiently and effectively. The group works with two amazing physicians who put the patient and their team first.  They, along with the team lead, are approachable with any issues and will help you to the best of their knowledge."
Congratulations to GRH's IVS team and thank you for your amazing patient care!
Learn more about interventional radiology...