Posted: September 5, 2017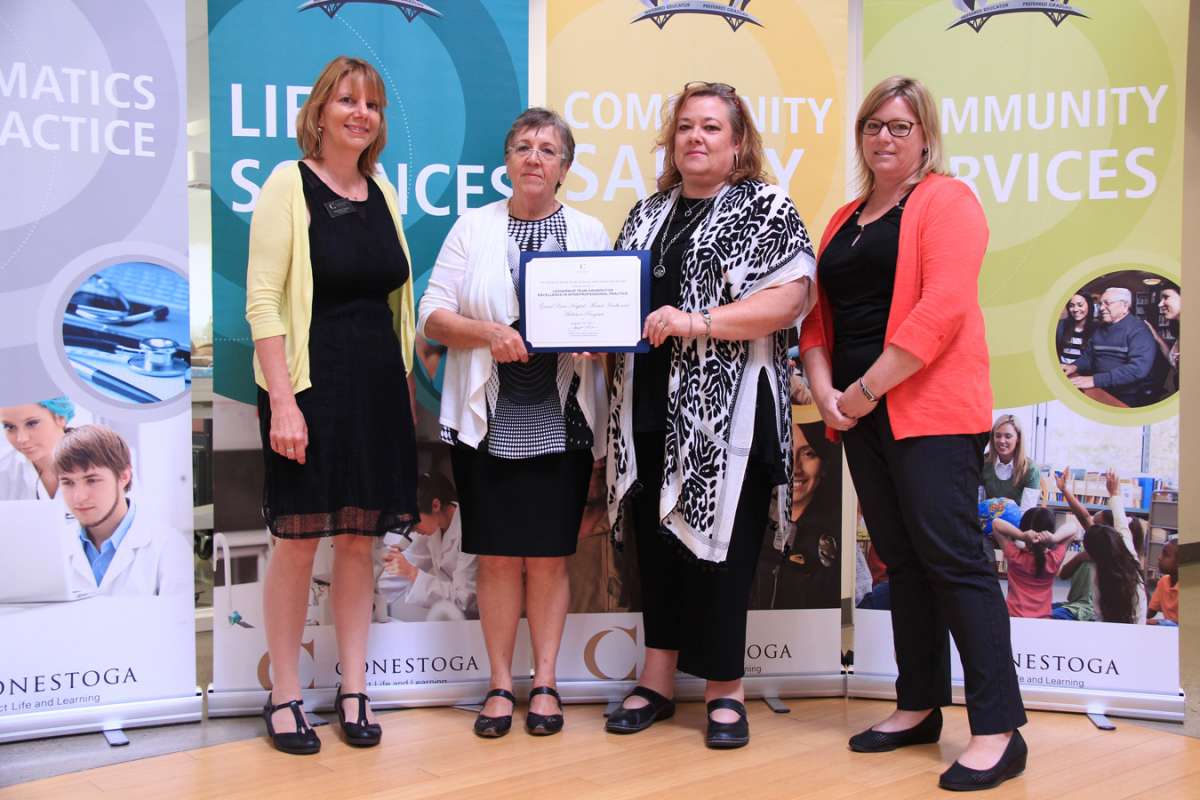 Educating the next generation of health professionals depends on solid partnerships, and Grand River Hospital is privileged to have wonderful partners like Conestoga College.
The two organizations recently marked their partnership as GRH's mental health and addictions program received the Leadership Award for Exemplary Education/Practice Collaboration at Conestoga College.
According to the nominator, "For the past 11 years the GRH mental health and addictions program has provided an excellent learning environment for our students. They have regularly provided support for two Level 3 Bachelor of Science in nursing groups, one at Freeport Campus, and one at KW Campus each semester. They have also generously provided skilled preceptors for many pre-grad practical nursing students as well as Level 4 Bachelor of Science in nursing students. 
"The hard-working interdisciplinary teams at both campuses consistently provide exemplary mentorship and provide a student-centered learning environment. Perhaps the best indicator of the superb job these teams are doing is seen in the large number of our former students (32 at last count) who return to begin or continue their careers on these welcoming units."
GRH is pleased to welcome hundreds of Conestoga College students at our campuses every year. We're pleased to give them hands-on training as they complete their studies.
We want to thank Conestoga for their recognition of our mental health and addictions program as an education venue.
The staff, physicians and volunteers of Grand River Hospital also congratulate Conestoga College on its 50th anniversary.  We look forward to our on-going partnership in care and learning for many years to come.
Learn more about care in GRH's mental health and addictions program.