Posted: September 25, 2017
Danielle Yantha has won GRH's award of excellence for her commitment to patients and families, and team work with colleagues throughout the hospital and community.
Danielle has worked at GRH since the spring of 2015. She is currently the clinical manager in GRH's specialized mental health program at the Freeport Campus. The program provides care for people with longer-term mental health needs.
Danielle's nominator recognized her for meeting the hospital's values in the following ways: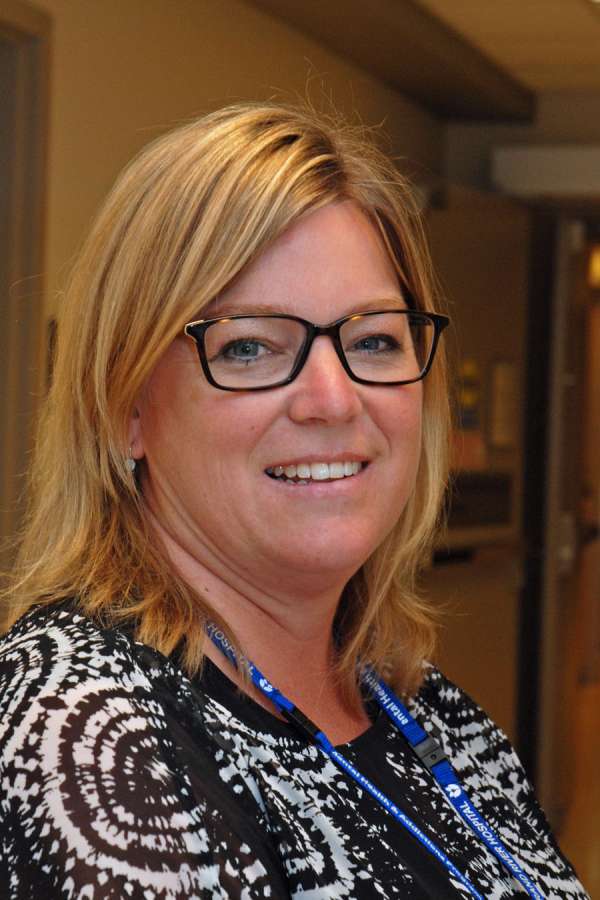 Compassion: Danielle has made herself available to patients, community partners and others to provide support, validation and reassurance. As a leader she is a role model for compassion and patient-centred care that everyone around her strives to emulate.
Collaboration: Danielle works well with medical, nursing and allied staff. She has actively supported the stomp out stigma event. She works closely with other programs to support patients who may require health care outside of specialized mental health.
Positive attitude: Danielle maintains a positive attitude and support team members when workload is high. She has also taken on additional roles to help support the team without complaint. Despite the long hours, she comes to work daily with a positive attitude and smile. She is an exemplary example for the unit and plays a strong role in maintaining good morale.
Recently she took on the role of clinical manager for a unit that manages end stage dementia. She supported the team's efforts in achieving a significant reduction in the use of restraints. She did this by acknowledging various perspectives and working closely with team members.
Professionalism: Danielle has made herself available to attend challenging meetings with family members or patients to ensure that the needs of the patient are met both in hospital and within the community.
Respect: Danielle maintains an open door for patients to approach her with individual concerns.  It is rare that one does not hear about any complaints of an individual in a manager position. Since Danielle has worked at Freeport, I have only heard positive comments about leadership skills, compassion, fair decision making and respect for others.
Her nominator added, "Danielle Yantha goes above and beyond to support the physician, nursing and inter-professional team. She maintains an open door policy and always ensures that she provides time and attention around all questions and concerns.  She is highly respected by the physician team with regards to her experience and knowledge.
"Danielle has been a wonderful addition to our program. As a leader she models the highest standard of patient centered care, compassion and inter-professional respect and inspires us to do the same."
Congratulations Danielle and thank you for your service to GRH's Freeport Campus community.