Posted: December 5, 2017
Several physicians from Grand River Hospital have returned from Guyana after providing their expertise to practitioners in the country's mental health system.
The group provided support to new medical residents, and offered perspective on the development of community mental health services.
Psychiatrist Dr. Shrenik Parekh was among the participants in this fall's visit. This most recent trip built on previous journeys to support mental health care.
Dr. Parekh also looks forward to on-going work to support Guyana's mental health practitioners and the system they are working to build.
---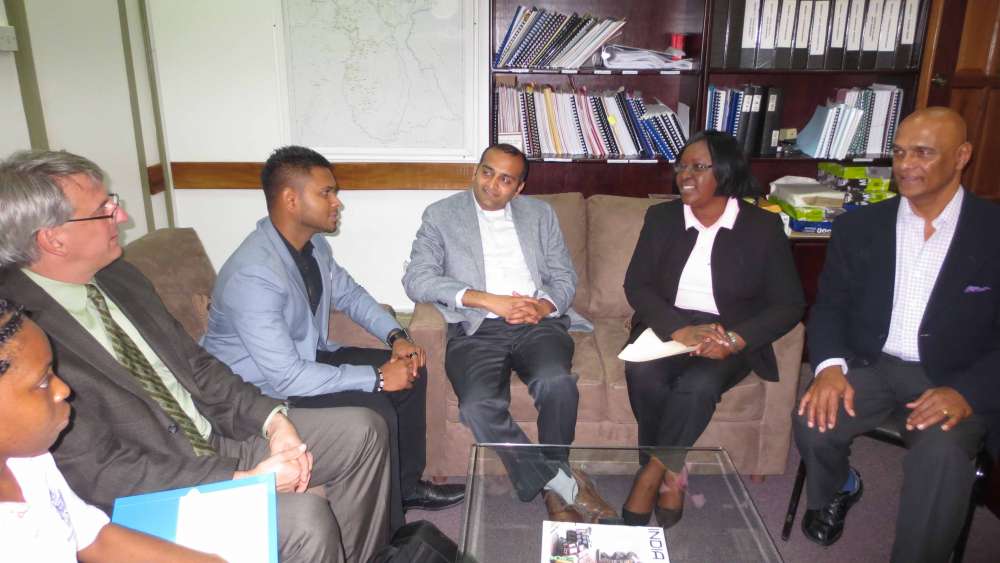 Why did you travel to Guyana?
In 2014, I first learned about efforts made in Guyana by my colleagues Dr. Peter Kuhnert and Dr. Sujay Patel along with many other clinicians in our region. I learned the Guyanese mental health system has very basic services. Guyana has had very high per capita suicide rates. Teams from GRH had already done some impressive work, and I joined to participate and learn for myself. 
Guyana has been very intriguing to me personally as 45 per cent of Guyanese population is Indo-Guyanese by ethnicity. Their ancestors migrated from India under British rule. As I am originally from India, I have been curious about the place, people and current cultural practices.
I first traveled to Guyana in October 2015 along with Dr. Kuhnert, Lance Morgan (mental health nurse) and Ram Kalap (Therapist, Homewood Health) to work at Georgetown Hospital and with the University of Guyana. We have also collaborated with the Guyanese government to develop mental health services.
Some goals of that initial trip included conversations with different leaders in the university system, the current chief of psychiatry and the health ministry. We were hoping to address the development of a psychiatry residency program to further support mental health training for physicians, suicide prevention program and strategies, as well as needs assessment at different levels. We also visited local hospitals to offer education and training to nursing staff, social workers and physicians.
We were very happy to learn that a psychiatry residency program began in 2016.Our visit this year primarily involved teaching current resident doctors. We were engaged with psychiatry residents to teach them in hospital and clinic settings. We provided formal lectures. We also offered education to participants in the family medicine and pediatrics programs.
What did you seek to accomplish while you were there?
The primary goal of the recent trip was to teach the current group of residents. We engaged in rounds with them on a daily basis with admitted patients on the psychiatry ward.
Also, there was a daily clinic where we took part in case-by-case learning and supervision. In the afternoon, we offered teaching sessions for specific topics. We also invited them for a dinner to socialize and create greater rapport. We have plans for an ongoing relationship via Skype and phone to continue to engage in teaching from a distance.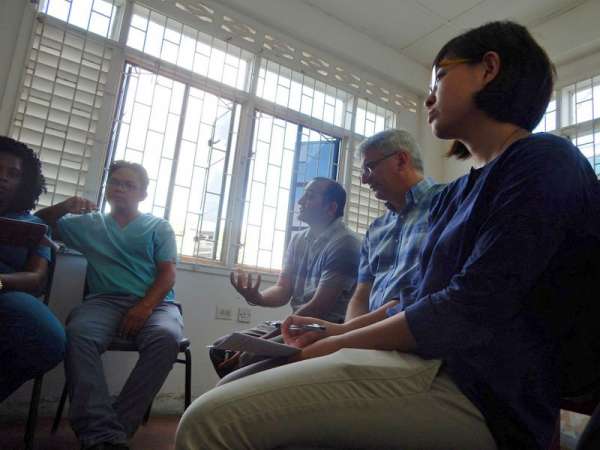 Who did you meet with?
There were five residents in training, three social workers, as well of the chief of psychiatry Dr. Harry Bhiro. Two other psychiatrists from Cuba participated in rounds. Also, they had a team of psychologists with whom we worked. 
In general, how does mental health care differ in Guyana compared to Canada?
Services for mental health in Guyana are at very basic level at the moment. There is lack of community-based treatment. Their current model is only hospital-based and that is only for severe illnesses. Until recently, the entire country was being served by only two or three psychiatrists. There is remarkable stigma and lack of awareness regarding mental health issues in general.
With the recent residency training program, there is hope to have additional providers available. Also, it will help to develop more community-based treatment services, psychiatry treatment options in other settings, and further education for people in the health care system and outside of it. It will definitely lead to a larger and well-informed team of advocates for further advancement in mental health resources.
What kind of links will you work to maintain as you've returned to Canada?
I will continue to engage in teaching residents via Skype, and will return for another trip next year. Also, I will continue to work with their leaders in mental health to develop more services, education opportunities and an ongoing relationship for collaboration.