Posted: June 15, 2017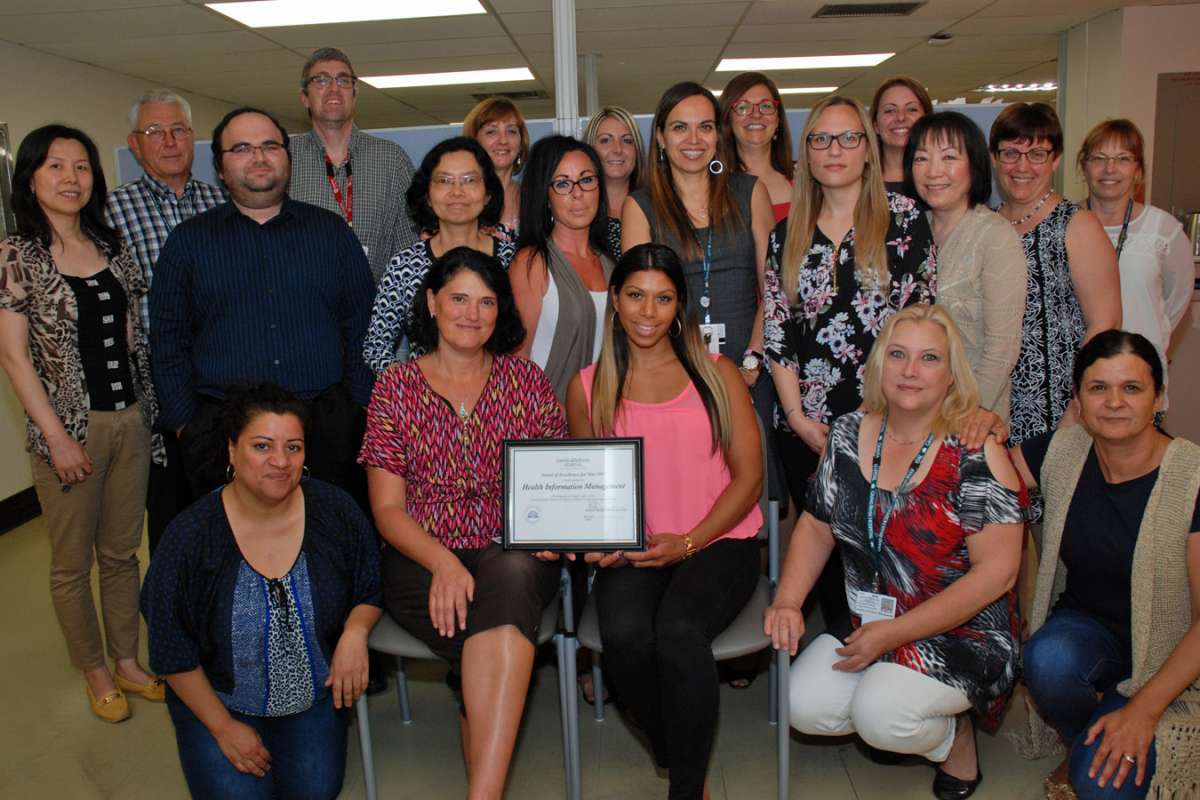 Exceptional care depends on having the best health information available.
GRH is fortunate to have a terrific team responsible for coordinating that massive flow of information, while maintaining the privacy and confidentiality of sensitive detail as required by law.
Members of GRH's health information management (HIM) department have won the hospital's latest team award of excellence for their exceptional work to ensure health information supports care.
The team's functions impact nearly all areas of Grand River Hospital. While a patient and family member may only rarely come into contact with a HIM member, care in the hospital absolutely depends on the team's work.
The team was recognized for meeting the hospital's five values:
Compassion: each time a patient or client walks in the department they are greeted with a smile. Staff members go above and beyond to ensure the patient/client leaves with the information or request they need. Staff members demonstrates compassion to all families especially those who have lost a loved one.
Collaboration: HIM staff members work with departments throughout the hospital to ensure patients and their families have the information they need throughout the continuum of care.
Positive attitude: HIM team members are happy and helpful. Often, staff members will work closely with patients/clients even when a request may not be in their area of expertise. They do their very best to ensure patients get the support they need.
Professionalism: HIM staff members provide patients and clients with the information they require. When a client doesn't have the appropriate documentation, staff members educate them about what's needed to fulfill the request.
HIM professionals work with different areas of the community to release information in an accurate and timely manner.  HIM staff members deal not only with GRH care providers, but also with police officers, coroners, Ministry of Health staff and other representatives.
Respect: HIM staff members have the utmost respect for all GRH patients, care providers and members of the community. They understand the importance of patient care and how their job impacts the delivery of care. They respect the needs of families and patients by delivering accurate information with every interaction.
Thank you to GRH's health information management team members for your work in advancing exceptional care.