Posted: May 17, 2017
Slidshow Gallery: Press the tab key to access slideshow navigation, then use the arrow keys to navigate between slides, and use the tab key to access the current slide content.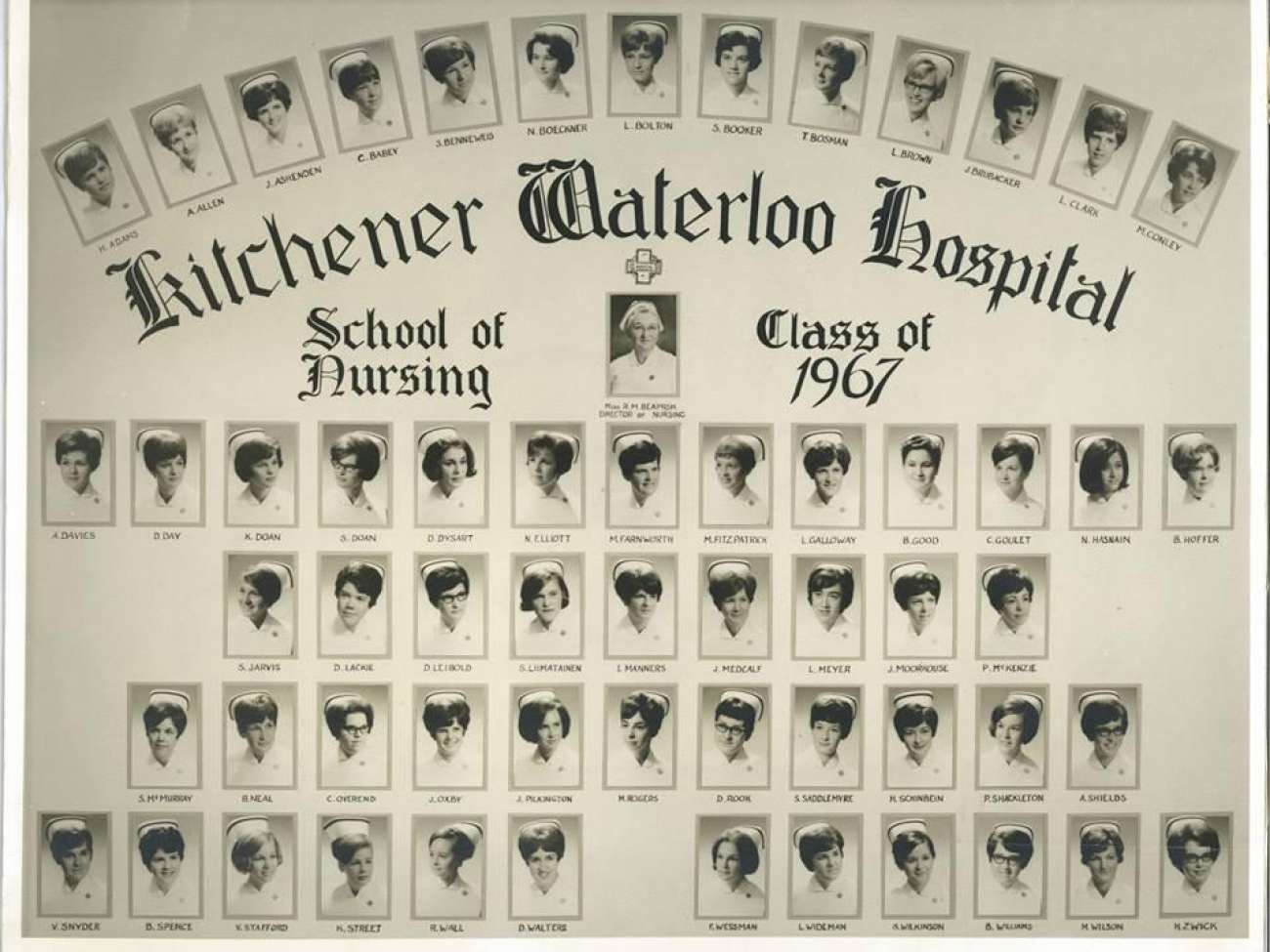 The class of 1967 then...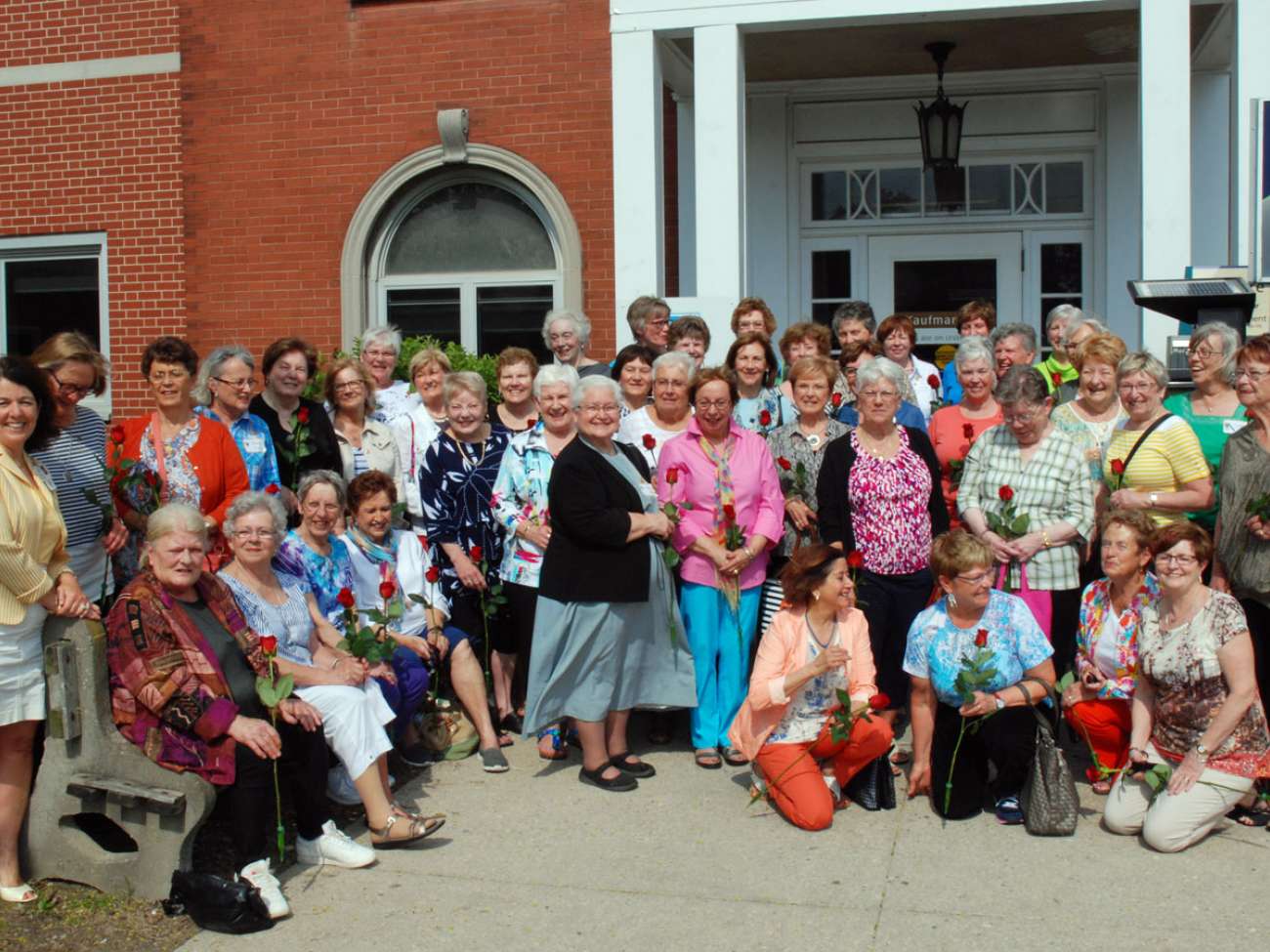 The class of 1967 now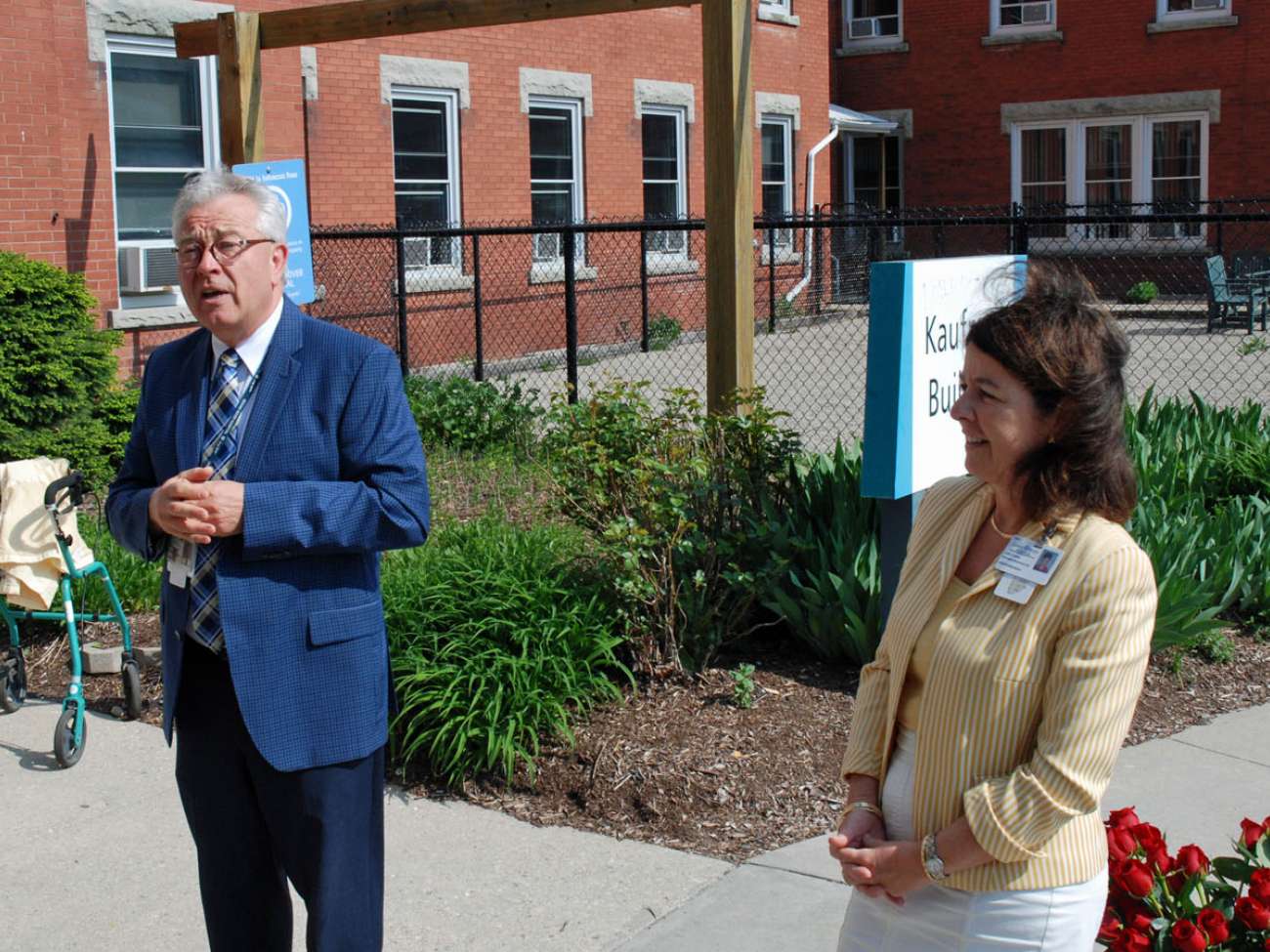 GRH president Malcolm Maxwell and vice president Judy Linton welcome the graduates back to GRH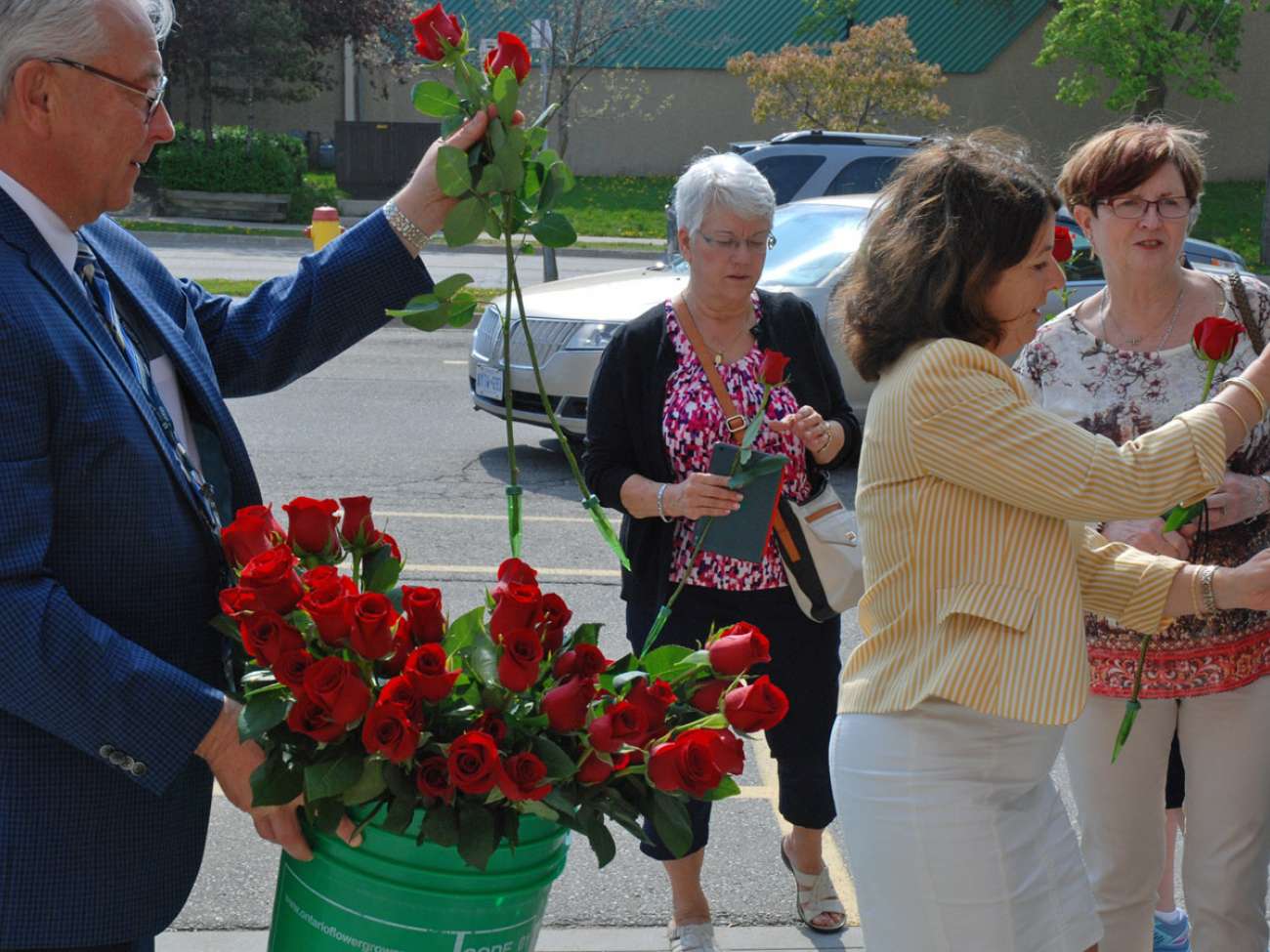 Malcolm Maxwell and Judy Linton provide roses to each of the tour participants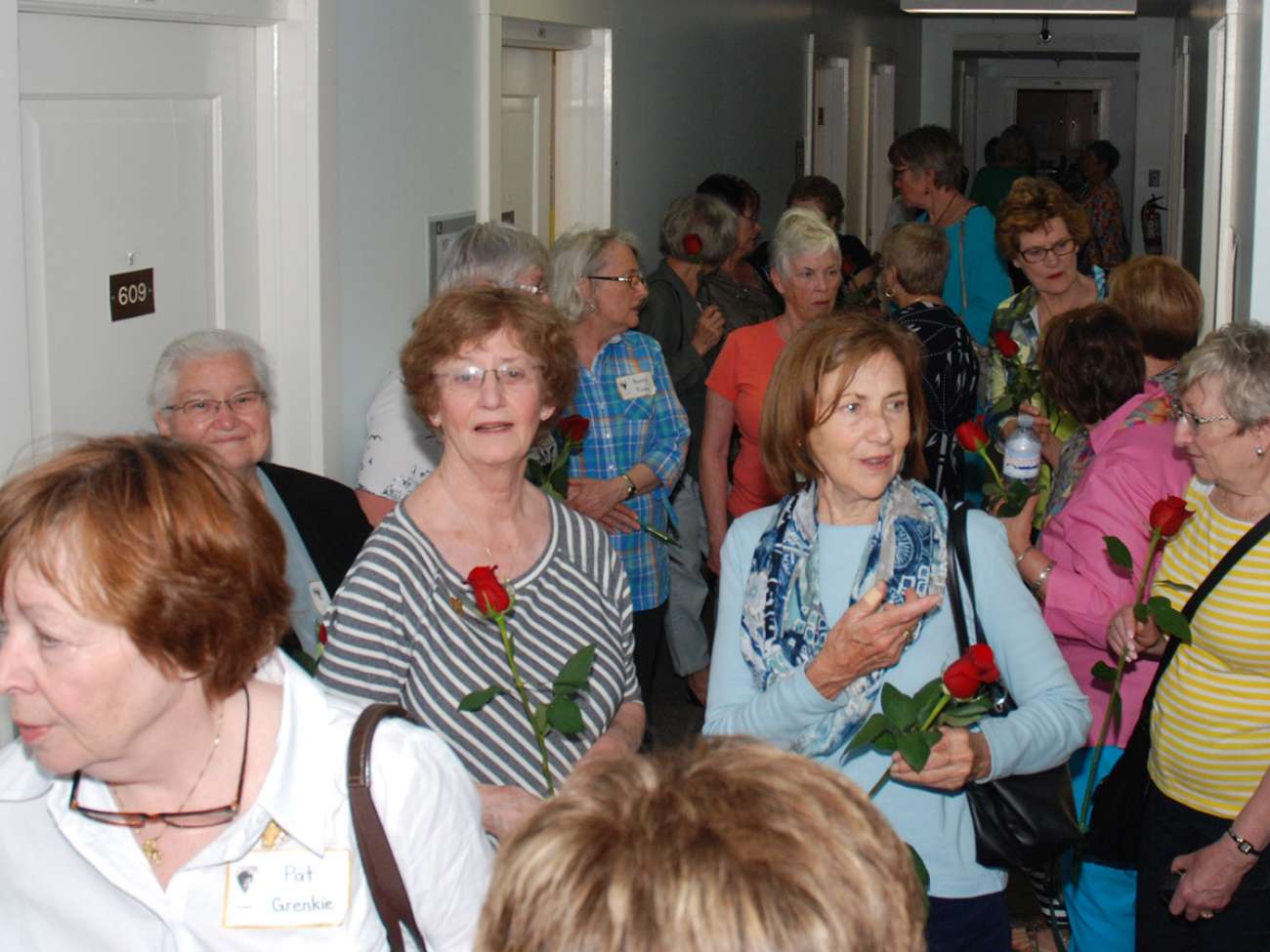 Tour participants in the Kaufman building, their former residence as nursing students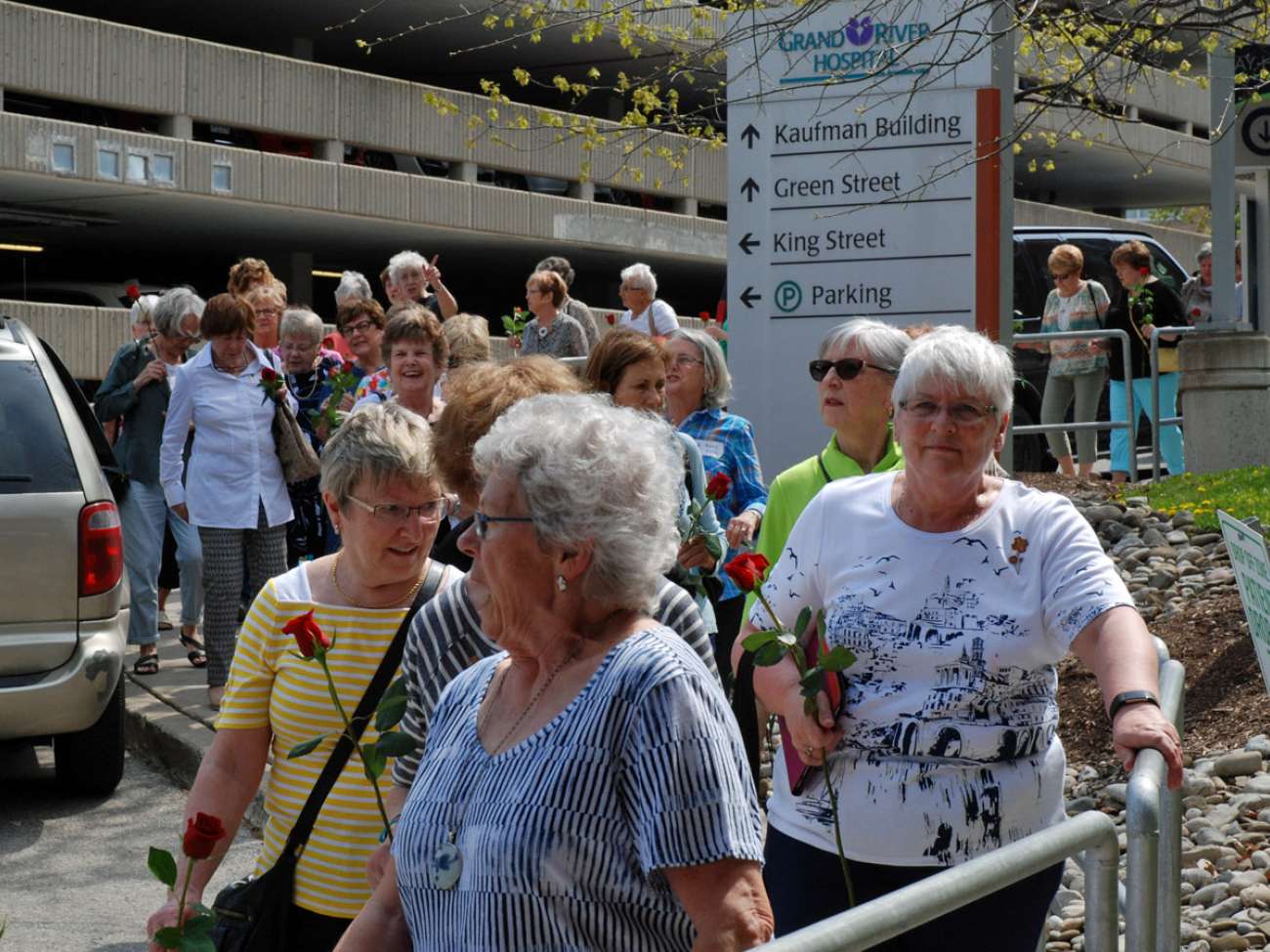 Guests touring the rest of the KW Campus
When they started nursing school at the then-KW Hospital in 1965, they were young, a little homesick and nervous about their new careers.
But their years of learning compassionate care together created friendships which last to this day.
GRH was pleased to welcome the KW Hospital School of Nursing Class of 1967 back to the KW Campus for a tour marking their 50th graduation reunion.
The tour featured 44 people of the original class of 58 members. The grads came back to Waterloo Region from across the continent to take part in the reunion.
GRH president and CEO Malcolm Maxwell and vice president of clinical services Judy Linton welcomed each individual member with a rose. Updated class photos were taken, and the group then walked into their former nursing residences for a look around and to reminisce.
"Touring the Kaufman building brought back many fond memories but also mixed emotions," said Margaret Rogers from Ottawa. "Entering nursing away from home caused a number of girls in our class to experience a melancholy homesickness probably for the first time. This feeling soon dissipated as we gravitated toward our classmates. That support and bond has remained."
The guests saw inside of several levels of the Kaufman building, which was the nursing residence dating back to the 1920s. The building is now used for some day clinics, as well as offices to support patient care at GRH.
Many tour members were able to find their old rooms, lounges, and makeshift entrances they used when they'd return after their curfew.
"It's difficult to put your finger on why we became such a tight-knit group," said Nancy Thompson from Langley, B.C. "No question, the demands of training had something to do with it. We all agree that the head instructor Miss Beamish ran a tight ship. As girls just emerging from our teen years, our first reaction to her was fear - but that became respect, and now it's gratitude. We're all well aware what the KW program did for our lives. Becoming a nurse taught us to care; not only about hospitalized patients and not only about each other."
As part of the reunion, the organizing committee reached out to the children of those classmates who have passed on over the years. They collected personal snapshots and scrapbooks from their years in nursing school. Then they recalled stories of training days, from the hard work to the high-jinks of living in residence. From that, the committee printed individual books to be given to the children of departed classmates.
From all of us at GRH, we thank the class of 1967 for including the hospital in your reunion. We look forward to your next visit!