Posted: April 28, 2017
Slidshow Gallery: Press the tab key to access slideshow navigation, then use the arrow keys to navigate between slides, and use the tab key to access the current slide content.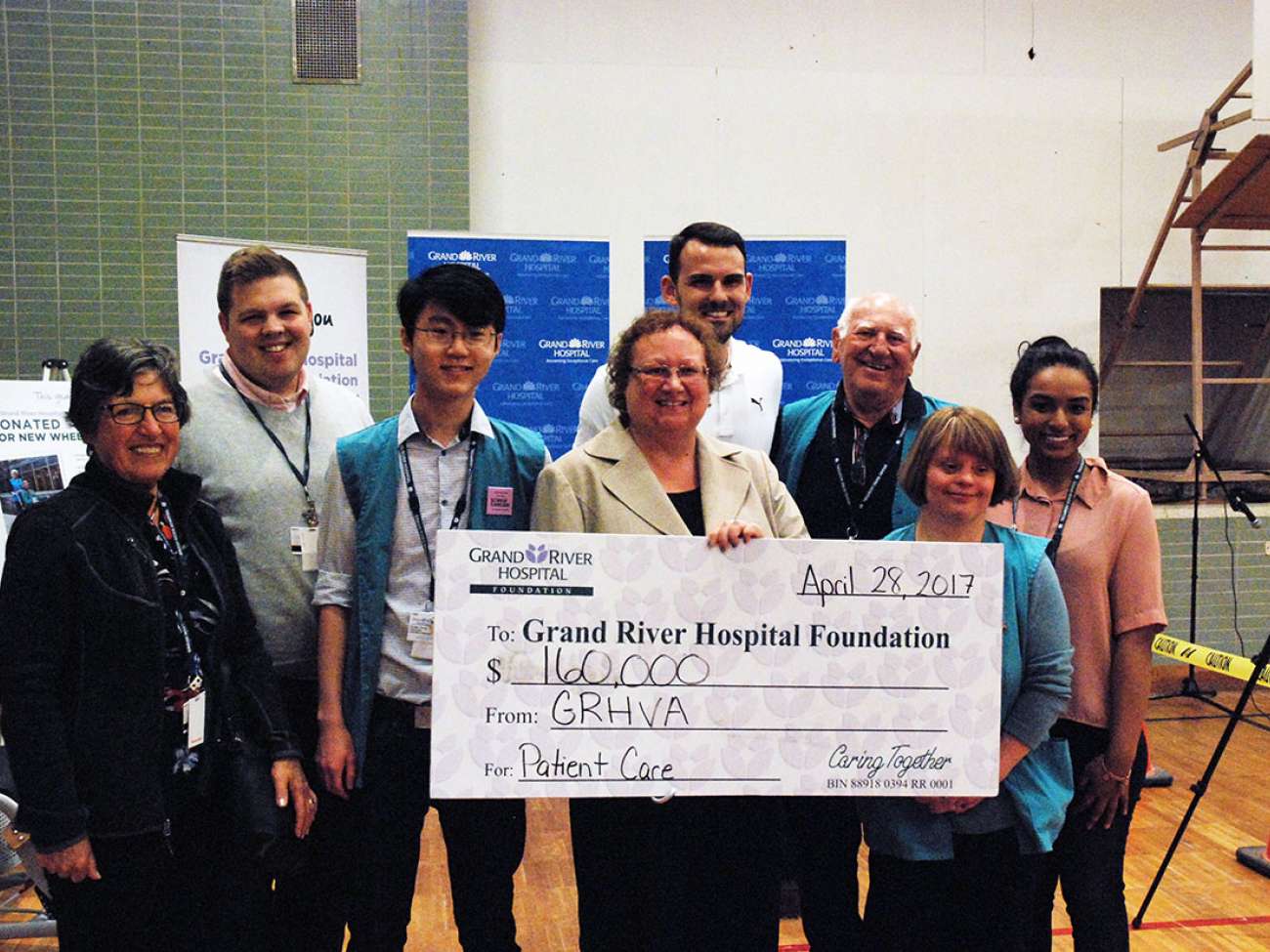 The volunteer association makes its amazing $160,000 gift to the GRH Foundation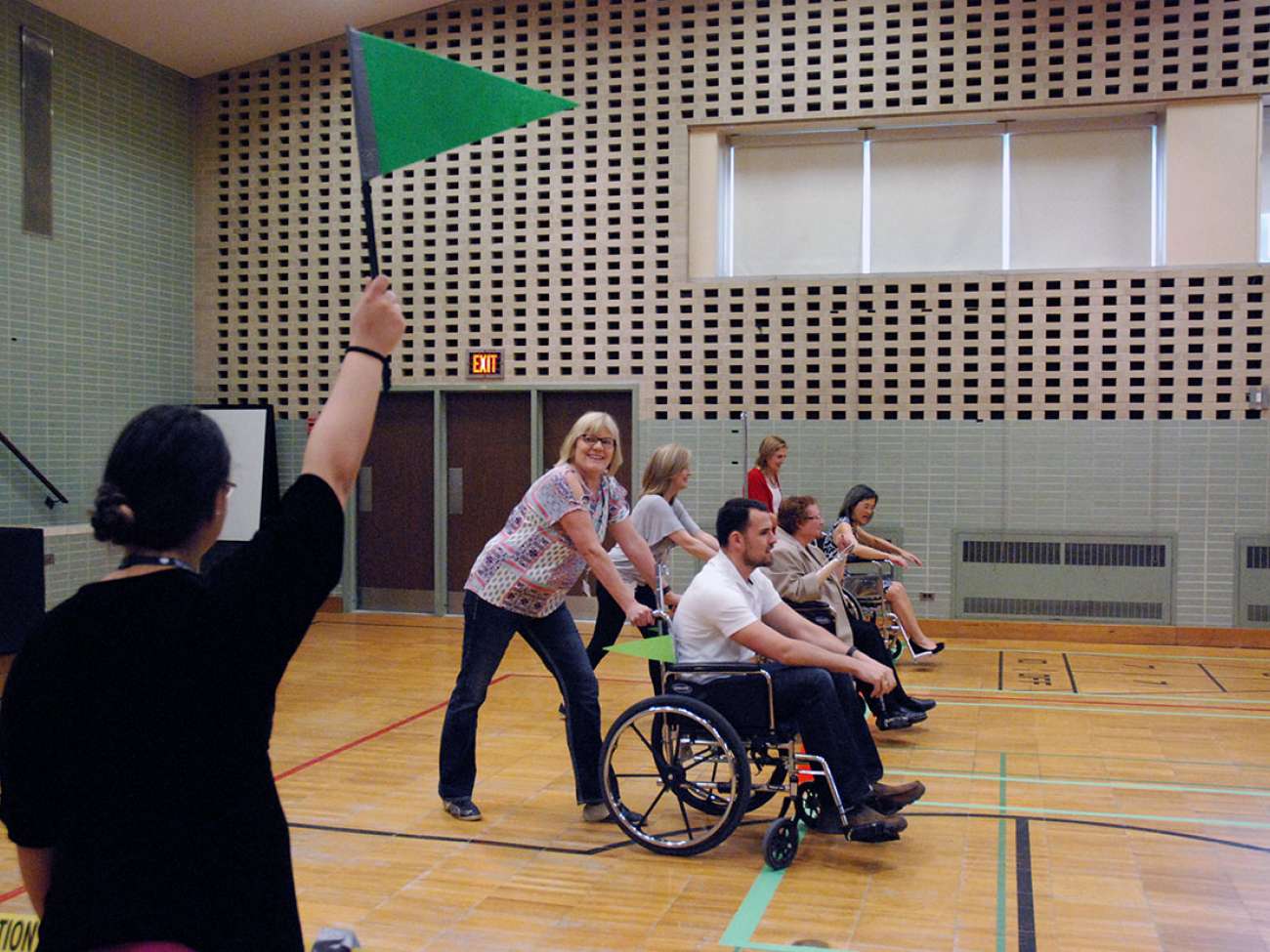 Enjoying a celebratory wheelchair race to honour the association's contribution.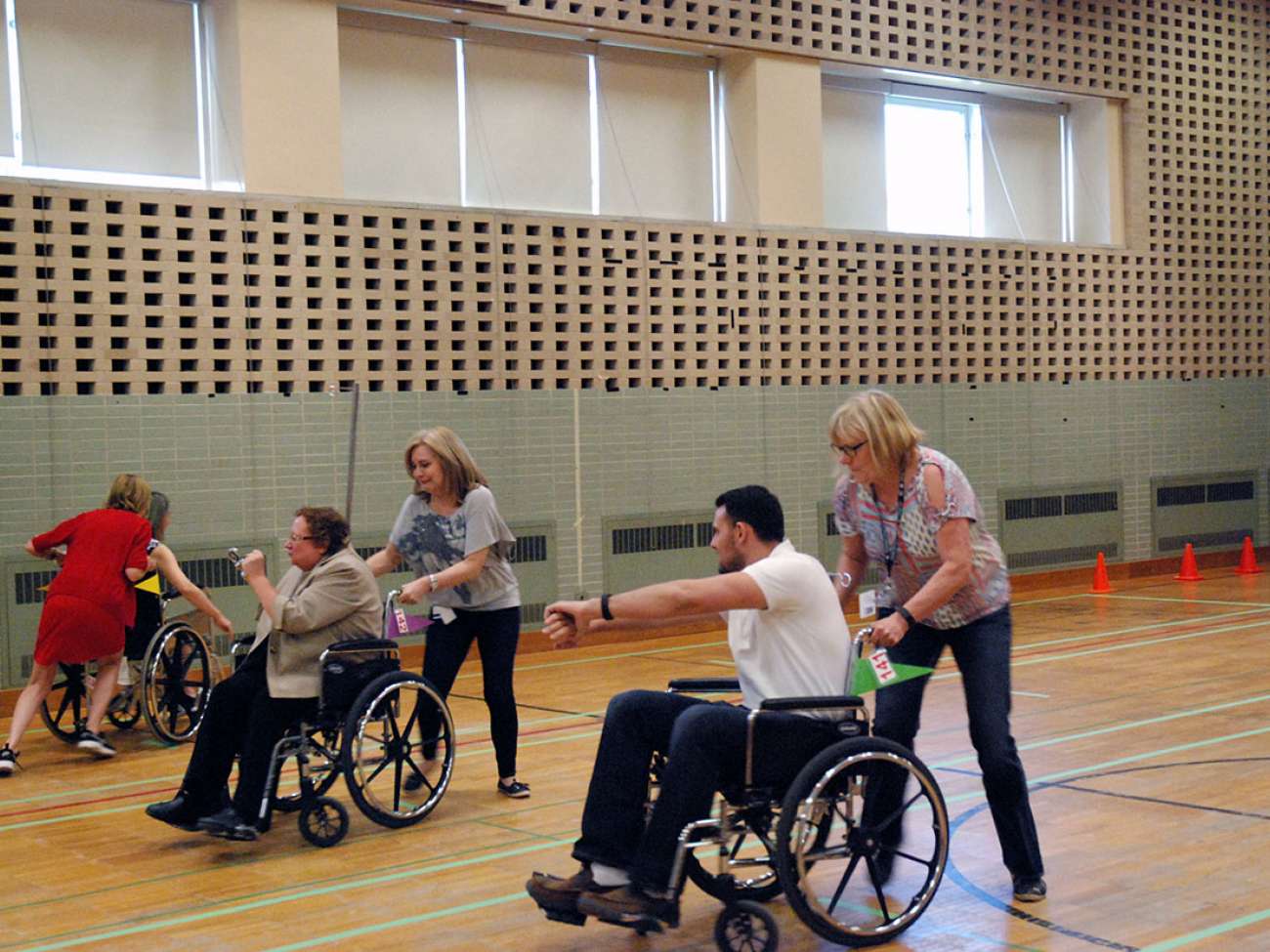 Reps from the hospital, foundation and association all took part in the race.
In the end, patients and families all come away the winners through a better fleet of wheelchairs at GRH.
The Grand River Hospital Volunteer Association has made another enormous contribution to patient care at GRH.
The association has provided $160,000 to upgrade GRH's wheelchair fleet. This latest donation adds to the nearly $5 million that the group has provided since 1988 to enhance equipment and medical instruments at the hospital.
Association president Bobby Thompson made the presentation to GRH Foundation president and CEO Tracey Bailey.
The donation represents the net proceeds from association-owned businesses such as the KW Campus Tim Hortons location, gift shops at the Freeport and KW campuses, as well as the Freeport general store.
Following the donation, representatives from the association, foundation and hospital took part in an exciting wheelchair grand prix to celebrate new wheelchair purchases that have benefited GRH patients.
As we wrap up National Volunteer Week for 2017, all of us at GRH thank our volunteers for their service. Our 1,000 volunteers provide 75,000 hours of support to patients and families every year. We are grateful for their contributions.