Posted: November 16, 2017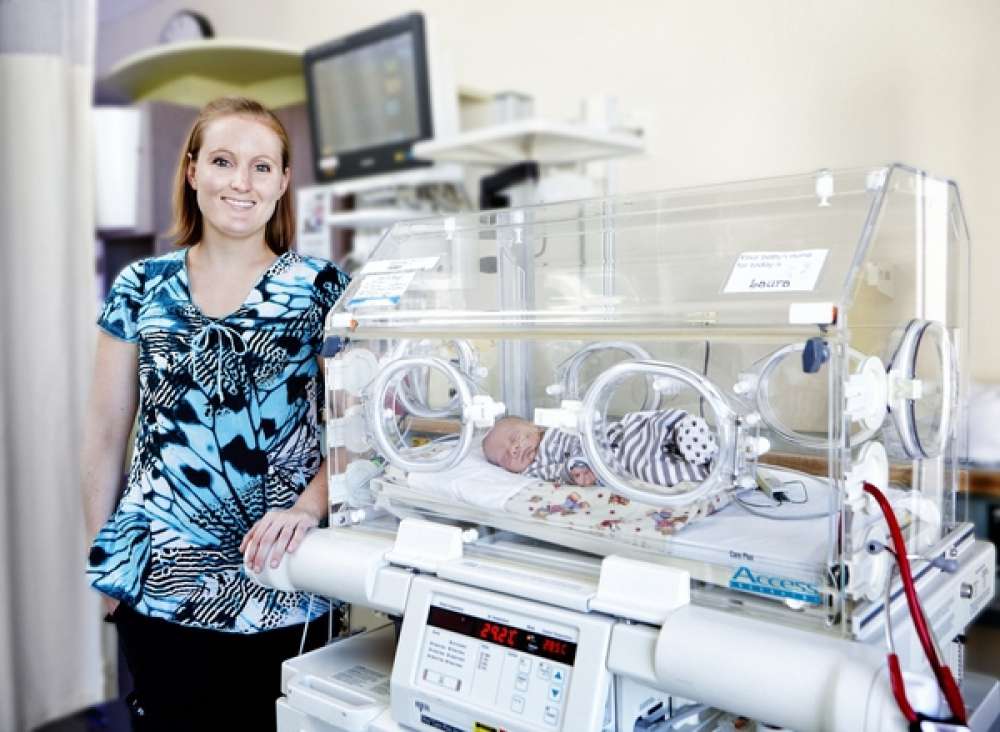 Grand River Hospital is pleased to mark World Prematurity Day on November 17th by recognizing our smallest patients and their families who have benefited from specialized care right here in Waterloo Region.
Through our children's program, GRH's KW Campus is home to an advanced neonatal intensive care unit (NICU). Of the more than 4,000 babies born at GRH every year, 650 of them benefit from the compassionate care of the unit and its staff.
Babies born as young as 30 weeks of gestation are welcomed into the NICU for care. 22 isolettes are available to support these little ones as they grow and gain strength. The hospital also repatriates babies from larger centres so they can receive closer to home care.
More than 80 health professionals including physicians, nurses, dietitians, physiotherapists, respiratory therapists and social workers are available to support patients and families.

GRH's NICU is also pleased to partner with McMaster Children's Hospital to provide a satellite clinic to screen infants for retinopathy of prematurity (ROP), a disease affecting premature babies. ROP is a disruption of normal growth of blood vessels in the retina. In severe cases, it may progress to retinal detachment and blindness. ROP screening helps detect the disease in its earlier stages, leading to more effective treatment.
We're honoured to provide care for our region's newborns through the NICU. Grand River Hospital is dedicated to advancing exceptional care for 20,000 babies, children and young people every year.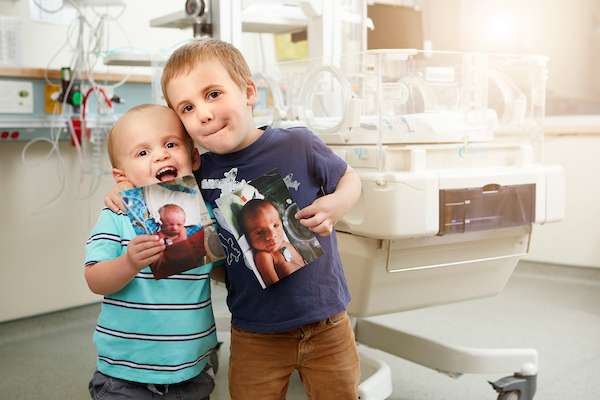 Asher and Elijah are NICU graduates!
Asher and Elijah are two happy and energetic young fellows. They both benefited from the advanced, compassionate care of GRH's neonatal intensive care unit.
Read more about Asher's and Elijah's journeys...